Megan Fox has stayed somewhat removed from the big screens following her incredible success in the Transformers movies.
Recently, he gave something to talk about on the red carpet of the MTV Awards, and for that reason we bring you a bit of the gossip:Advertisements
Megan filed for divorce from actor Brian Austin, after 10 years of marriage:
After being separated for several months, Megan Fox decided to end her 10-year marriage to actor Brian Austin Green.
The couple spent almost 16 years together and have 3 children together.
Apparently, Austin considers that the end of their relationship occurred on March 5, 2020, while Megan insists that it was in November 2019.
Advertisements
The former couple have had a series of fights over posts via Instagram: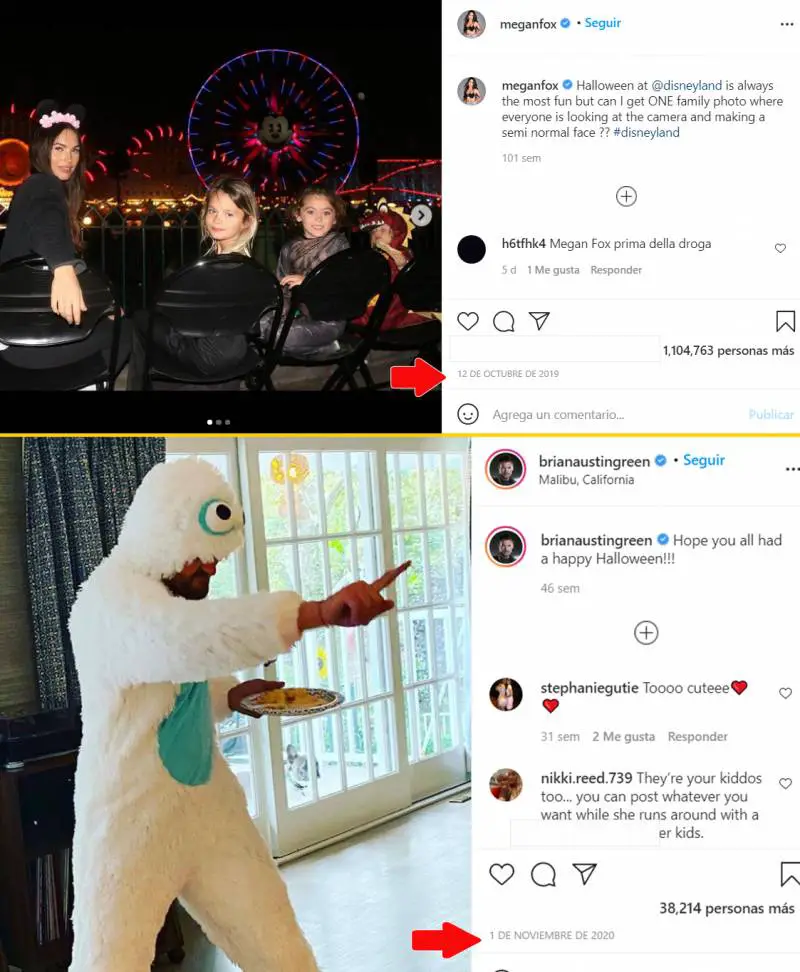 Apparently, Megan did not like that Brian Austin published a photo with his children for the 2020 Halloween celebration, (which he finally preferred to delete).
Why does Journey have to be in this photo? It is not difficult to cut them. Or choose photos where they don't appear. Yesterday I had a great Halloween with them, and you will notice that they do not appear in my accounts on social networks "said Megan about it.
Others criticized her because on her Instagram there are still photos that she published of her children under the same situation, celebrating Halloween 2018 and 2019.
Megan announced her new relationship with rapper Machine Gun Kelly and Austin was "teased":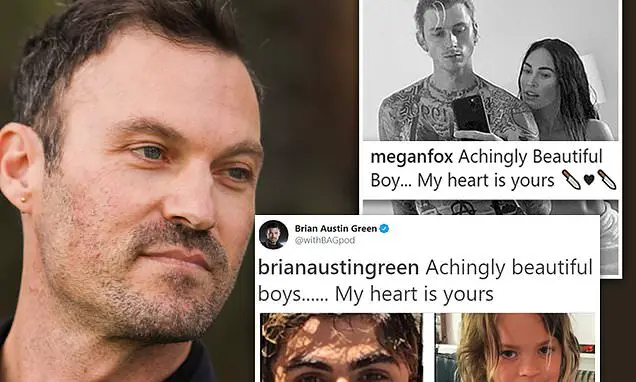 In the post, Megan wrote "a devastatingly beautiful boy", "my heart is yours."
Austin later uploaded a photo with his children in which he wrote a similar phrase: "Devastatingly beautiful boys. My heart is yours "
She has been harshly criticized for dating a younger man: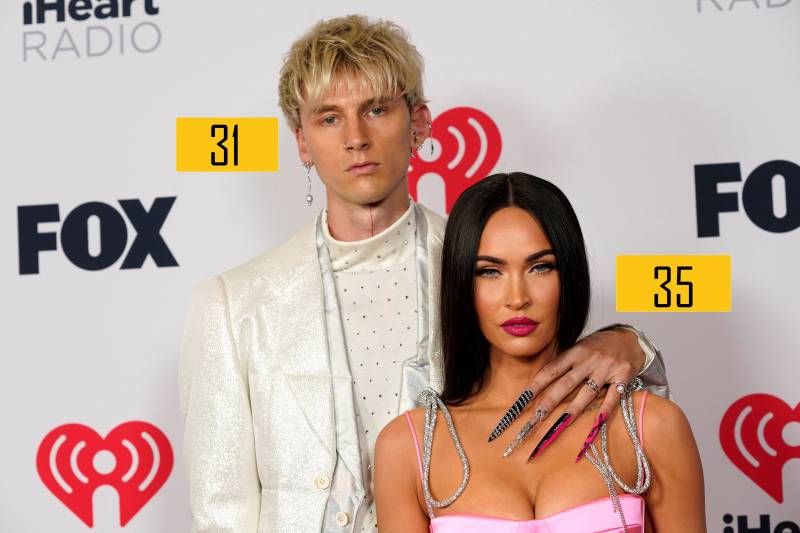 Although the rapper and Megan are only 4 years apart, their fans and haters seem to believe that this difference is bigger.
"No one would blink twice if George Clooney was dating someone four years his junior." "Four years? Go to m! 3rd "commented the actress.
She got a tattoo in honor of her current boyfriend: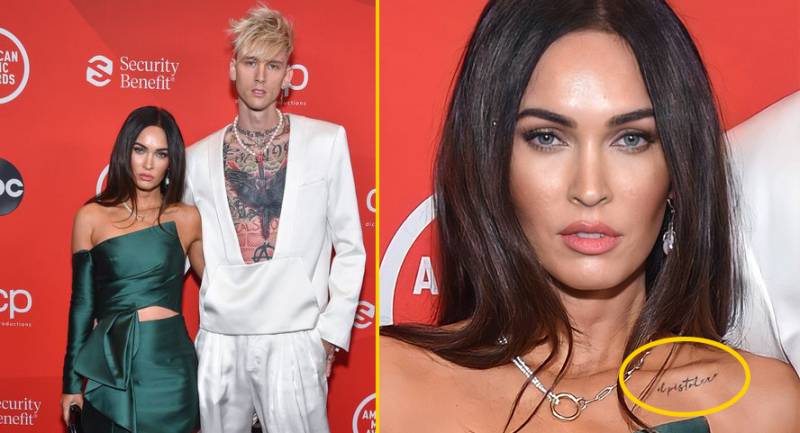 After 6 months together, Megan decided to tattoo her skin to "show" her love for Machine Gun Kelly.
The tattoo says "The Gunman" referring to the nickname of her boyfriend.
Advertisements
Conor McGregor wanted to punch Machine Gun in the face: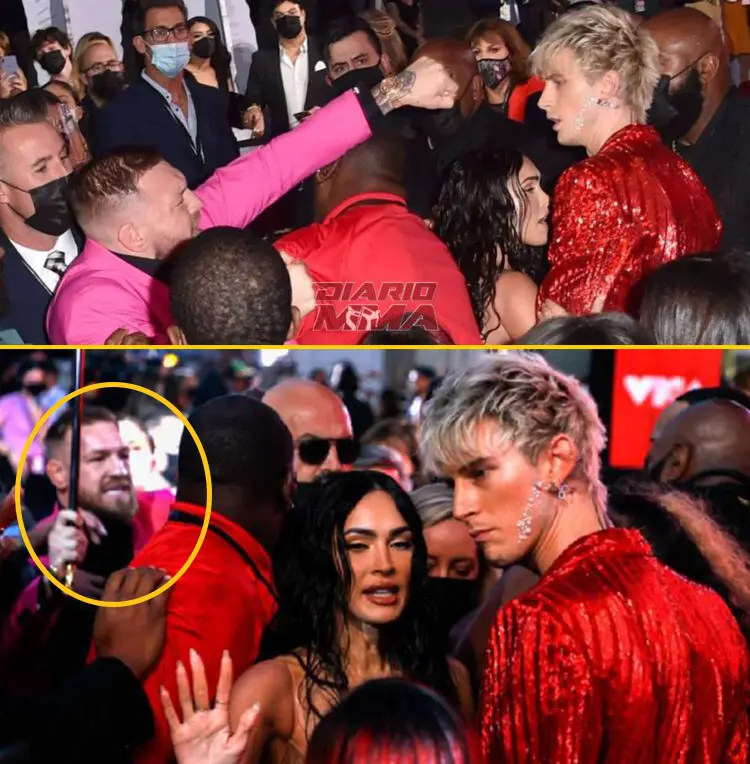 While Conor McGregor was attending the MTV VMAs, the cameras did not hesitate to capture the exact moment when the famous boxer throws a punch at the rapper.
There were Machine's security guards, and Megan Fox who stepped in to protect him.
Although it is not clear what triggered McGregor's anger, TMZ reported that the boxer approached Kelly to say hello, and Kelly said something that upset him, ending in a fight.
McGregor declined to speak about it, but made it clear that he doesn't fight "little white rappers":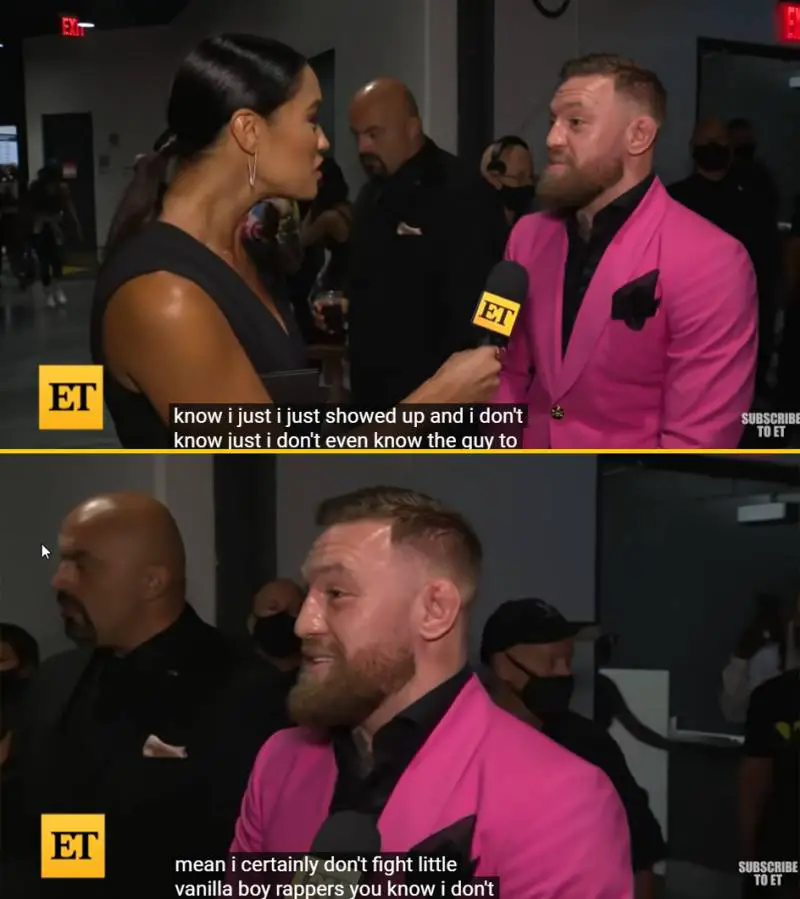 McGregor, who is currently recovering from a broken leg, said in a later interview that "Nothing happened" and that he doesn't even know Machine Gun.
"I only fight real fighters. People who really fight. I certainly don't fight little Vanilla Ice rappers. I don't even know the guy, I don't know anything about him, except that he's with Megan Fox, "he told Entertainment Tonight.
Advertisements
The rapper was asked about what happened, but decided to ignore the question: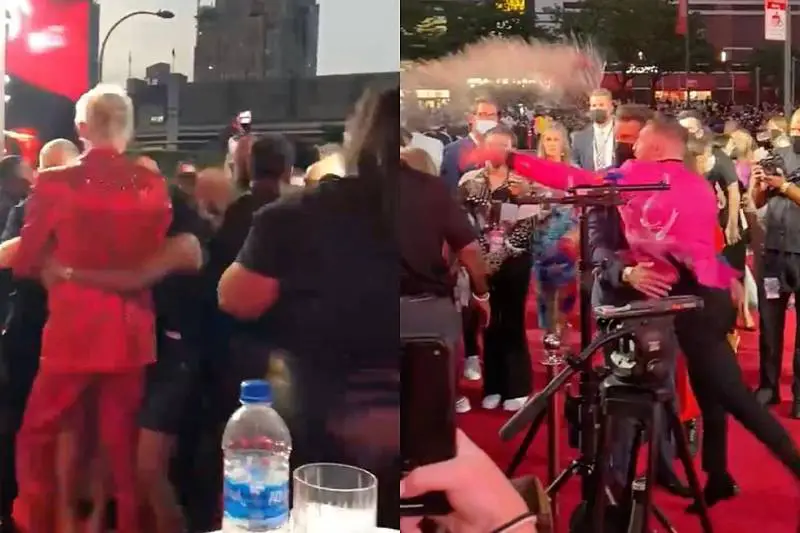 During an interview on the red carpet, Machine Gun was asked about the incident, and he just made a noise with his mouth.
He tapped the microphone with his hand, and walked away.
Machine Gun chose Megan's eye-catching wardrobe for the VMAs: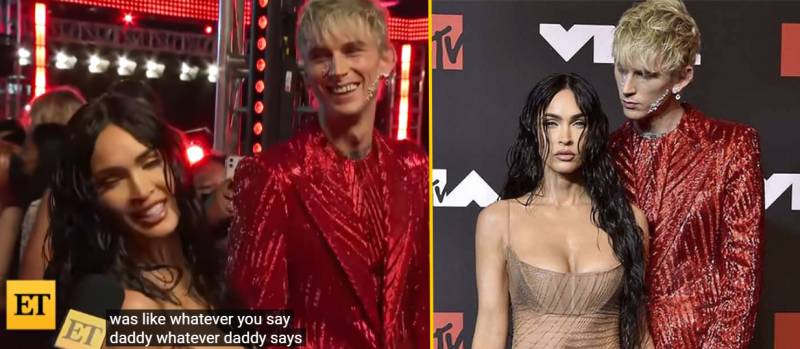 "He was like, 'You're going to be [email protected] tonight, '"Fox told Entertainment Tonight. "I was like, 'Whatever you say, daddy!'
Her see-through outfit left everyone speechless, and while she received a lot of negative reviews, she was also praised by her fans.
Many Thanks To The following Website For This Valuable Content.
9 Controversies Megan Fox is experiencing because of her new boyfriend "Machine Gun Kelly"