Just 'Schitt's Creek'(2015-2020) after six seasons and nine Emmy Awards, including best comedy. The Roses were broke and started from scratch in a town across the street from the Rosebud motel. Now, its protagonists also begin ua new stage after the tremendous television success. These are your new projects. We also recover other series and movies from his curriculum that will surprise you.
Annie Murphy (Alexis Rose)
After several cameos in series such as 'Rookie Blue' or 'Beauty and the Beast', the Canadian starred in 'Schitt's Creek' and another series, 'The Plateus', about a musical group, both premiered in 2015. After her successful interpretation of the apparently Superficial Alexis Rose, with whom Annie Murphy won an Emmy award last year for best supporting actress, now stars 'Fuck you, Kevin', a comedy in the style 'Married with children', but without children. The actress is a woman fed up with her husband, bored with her stalled marriage, who experiences two alternative realities: in one, there are canned laughter of false happiness typical of a sitcom; in the other, she wants to kill him. It's actually a parody of 'Kevin Can Wait', played by Kevin James. You can Watch the trailer in the video above. Looking ahead, her participation in the second season of 'Russian Doll' ('Russian Doll') has been confirmed, one of the great surprises of 2019, in which Nadia (Natasha Lyonne) died and was resurrected again and again in a hellish loop. Only a few photos of the two of them on the set in New York have transpired with Annie Murphy dressed in black, with large sunglasses and with brown hair. It will be necessary to see if it helps the protagonist or confronts her.
Dan Levy (David Rose)
As an actor, the youngest of the Rose has appeared in episodes of 'Degrassi: The new generation' –where he played a film producer–; in the popular 'Modern Family' – a cameo in an episode in which he was a bitter cartoonist, angry at Mitchell – and even in a very strange film with Mischa Barton called 'Shadow Identity' (in which he was a genius of the cybersecurity with a dark past). After the success of 'Schitt's Creek' in which he also participated as creator, producer, director and screenwriter, Dan Levy, openly gay, has collaborated on LGBT proposals, such as the dubbing of the animated series 'Comando Queer', about a gay superspy , or as an actor in the movie 'The Season of Happiness', a romantic comedy set at Christmas with a 'Love Actually' ensemble cast, which includes Kristen Stewart and Mackenzie Davis (as a lesbian couple), Aubrey Plaza or Alison Brie, among others. Si Dan Levy won the Emmy for actor, director and screenwriter in 2020 for 'Schitt's Creek'. This year is nominated for his monologue on the 'Saturday Night Live' show.
Eugene Levy (Johnny Rose)
The father of Dan Levy, a mythical comedian in the 70s and 80s, became known worldwide for catching his son red-handed in the comedy 'American Pie' (one of those scenes, the one with the cake, burned to the ground for a whole generation). But there are many films in which the Rose's father has participated in the last 50 years. Of course, as a secondary always. That is why 'Schitt's Creek' has been a resurrection in style for the veteran actor. Not only for winning the Emmy for best actor last year but also for achieving it in a project with his real-life son Dan Levy. They both designed the series – he appears as a producer and screenwriter – in which they also play a father and son. Johnny Rose tries to recover the money he lost and his son, however, finds it difficult to settle down. Together they were going to do a farewell tour of the series this year ('Schitt's Creek: The Farewell Tour'), ​​but a few weeks ago they decided to cancel it due to the increase in covid cases in the US In the hands, or at least as a rumor, there is talk of shoot a 'Schitt's Creek' movie. We will be watching.
Catherine O'Hara (Moira Rose)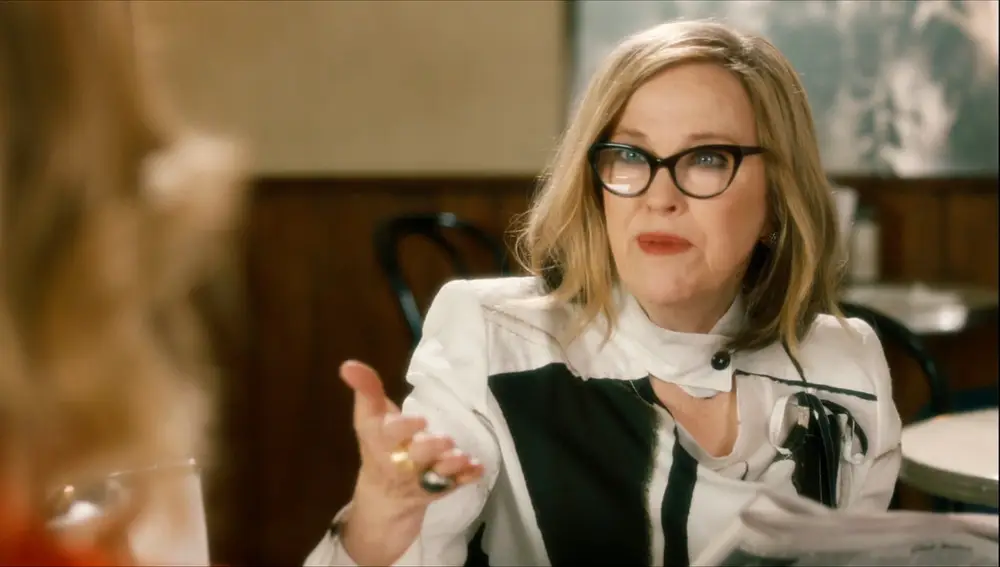 Another regular actress of the comedies of the 80s had already coincided before 'Schitt's Creek' with Eugene Levy in the program 'Second City TV' that made them very popular as a couple in the USA in the 70s. The actress's memories are that of the eccentric artist in Tim Burton's ghostly 'Bitelchus' (a profile that she is very good at, this one of scam divas), and, of course, Kevin's forgetful mother (Macaulay Culkin ) in 'Home Alone'. After the funny and snobbish Moira Rose – a soap opera actress in her worst moment although she refuses to admit it – O'Hara has participated in several animation projects, such as the monster series 'The Last Geeks in the World' and the film 'Extinct', starring some nice furry animals. With 'Schitt's Creek' he won an Emmy last year as best actress and shortly will shoot 'Argylle', a film about the most famous spy in the world who suffers from amnesia and did not remember having been, with a cast of heart attack: Henry Cavill, Samuel L. Jackson, Bryan Cranston, John Cena or Dua Lipa.
Chris Elliott (Roland Schitt)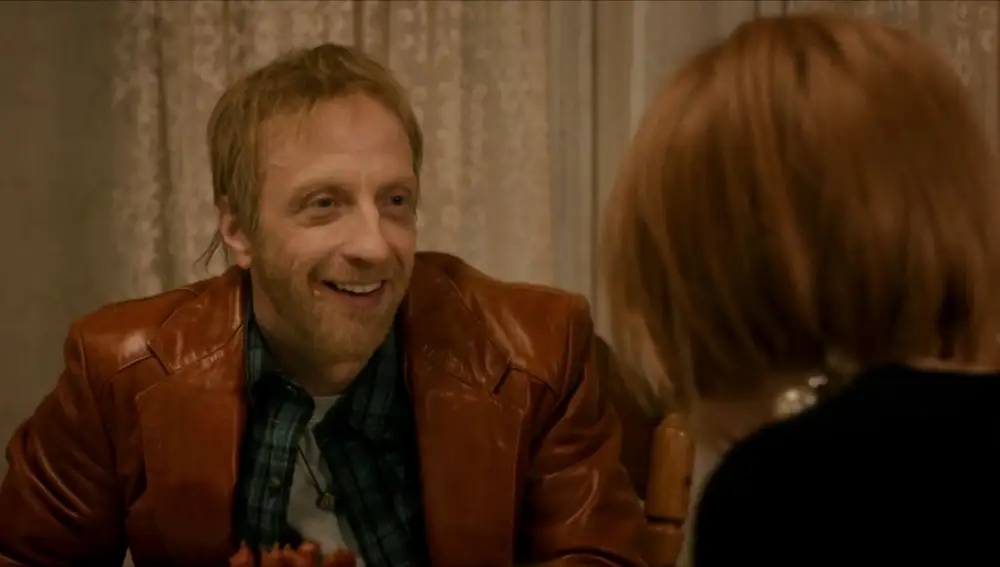 He became a comedian on the David Letterman show in the 80s and became very popular as the big boy Chris Peterson on the series 'Find Your Life', a short 90s sitcom created by himself that opened all doors for him. , including the 'Saturday Night Live' show. Secondary luxury and always playing clumsy or very noisy characters, Chris Elliott has appeared in some of the best comedies, such as 'Trapped in Time', with Bill Murray, or 'Something About Mary', with Cameron Diaz. He had recurring roles on series such as 'Everybody Loves Raymond' and 'How I Met Your Mother', where he played Lily's (Alyson Hannigan) father. But it has been the success of 'Schitt's Creek' that has discovered him to new generations. Roland Schitt helps the Roses get settled in, and even though they think he's a redneck without lights, he will make them reflect on their priorities. Among his next projects are the 'Maggie' series, in which a woman can see the future but her life is a mess, and the Christmas movie 'Christmans vs. The Walters', with a woman obsessed with celebrating the perfect Christmas.
Emily Hampshire (Stevie Budd)
Supporting actress in numerous films and series, one of her strangest and twisted films she starred in in 2010. It was called 'Good Neighbors', and it was a bloody thriller in which she appeared completely naked. In the following years until 'Schitt's Creek', Emily Hampshire has appeared in 'Rookie Blue' and especially in the television adaptation of '12 monkeys', a series in which she played a math genius with mental problems, which premiered at same time as 'Schitt's Creek' (in fact he was combining both until 2018). In the series, she is Stevie Budd, the best new friend of Dan Levy's character, the only one in town who seems to want to be a little different, although she doesn't quite know where she is. After 'Schitt's Creek' has not stopped, especially with horror projects. He appeared in one of the '50 States of Fright 'short stories; in the movie 'Home' it will be a woman who, together with her husband and son, has a hard time in a house, and in the miniseries 'The Rig' You will be in danger on an oil rig after some suspicious tremors. In addition, he co-stars with Adrien Brody in the drama. 'Chapelwaite', which premiered in the US in August, set in the 1950s and based on a short story by Stephen King.
Sarah Levy (Twyla)
Antes de 'Schitt's Creek', Sarah Levy I was a complete stranger (He had only appeared briefly in the film 'Larry Crowne' with Tom Hanks and Julia Roberts). Eugene Levy's daughter and therefore Dan Levy's sister, is not part of the Rose family but plays Twyla, the naive waitress at the local restaurant. This year he shot the series'SurrealEstate'which he co-stars with Tim Rozon (' Wynonna Earp ') and which premiered in July in the US In it he is part of a special team that is responsible for investigating those cases in which haunted houses are involved that have been able to drive away to potential buyers. We will keep track of his fledgling career.
Many Thanks To The following Website For This Valuable Content.
Annie Murphy returns with 'Que da te, Kevin' and other projects of the protagonists of 'Schitt's Creek'