Awkwafina plays Katy, Shang-Chi's best friend in Shang-Chi and the Legend of the Ten Rings, check out the secrets she revealed to us!
After becoming super popular for his funny character in Crazy Rich Asians and to give life to the dragon of Raya and the Last Dragon, Awkwafina she now plays Katy, the best friend of Shang-Chi, the new Marvel superhero who must face his past after being attracted to the mysterious organization of the Ten Rings.
Here's what the charismatic actress shared about Shang-Chi and the Legend of the Ten Rings, the first movie of the Marvel Cinematic Universe (MCU) led by a group of actors of Asian origin who hope to continue adding to the representation on the screen.
By: Karina M. Soto
It may interest you: Leisure guide: movies, songs and books to enjoy this month
Awkwafina tells us all about 'Shang-Chi and the Legend of the Ten Rings'
You: Do you like Marvel movies?
Awkwafina: Yes, I love them. I think they have really defined what it means to be a superhero, and at the same time, that they are human. I am a super fan, so when I was invited to be part of the MCU I was very grateful.
You: What attracted you to this movie?
A: When I was first told about it, it sounded like something that didn't exist; there was nothing like it. I wanted to know more about Shang-Chi; what it was about and how it would relate to other MCU movies. And then when they told me about my character, I was definitely sold on it! His relationship with Shang-Chi is something very real and sweet.
What can you tell us about 'Katy', your character?
A: Katy is the reckless Asian-American friend whom Shang-Chi meets when she moves to San Francisco, California. Katy and his family take him in and that is why he has a very close relationship with them. I would say that she is almost like her home in America.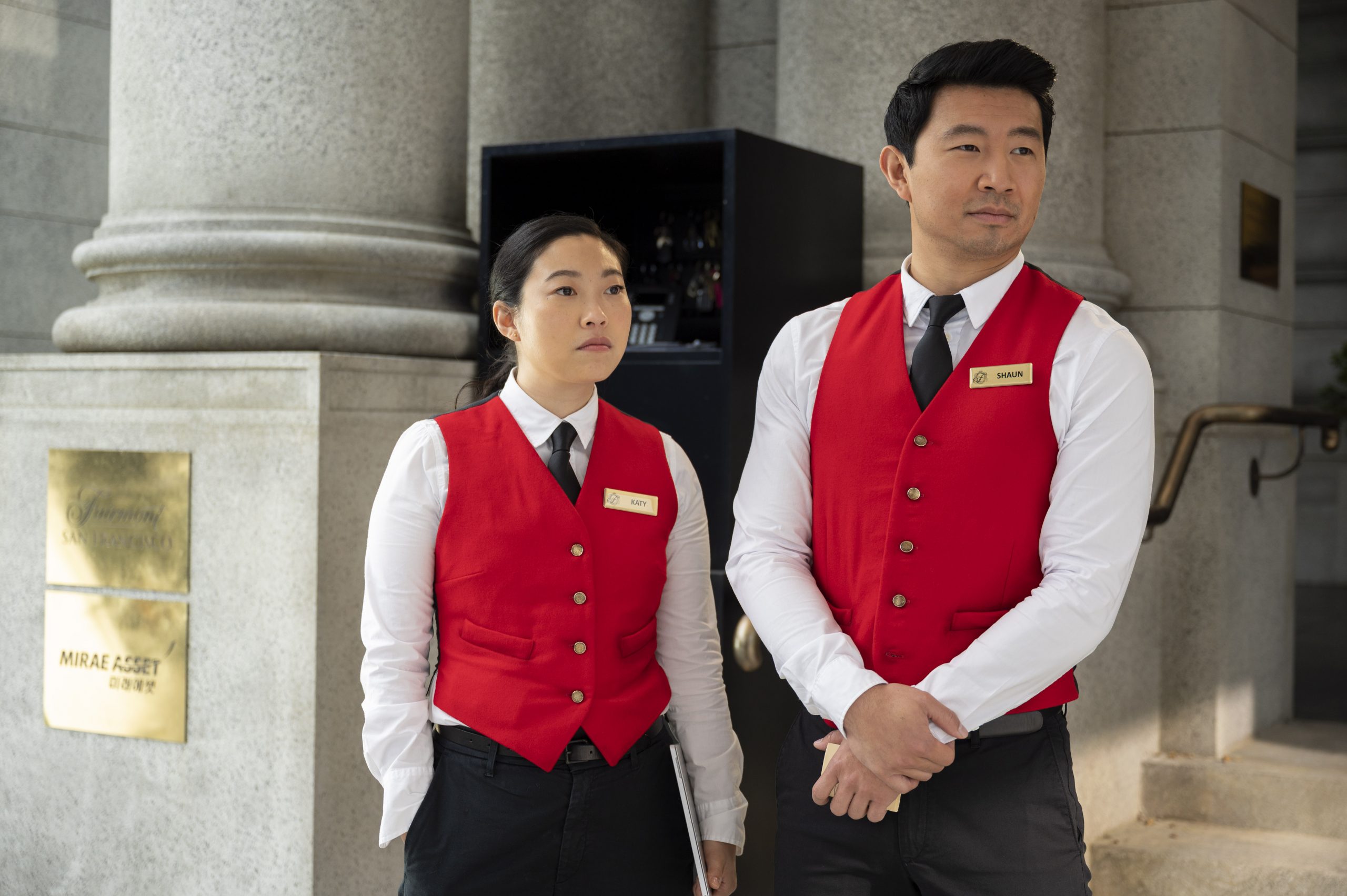 You How do you identify with her?
A: I connect a lot with Katy. He definitely makes bad decisions – as we all do from time to time. She is brave, impulsive and reckless. She is also very loyal and is really there for Shang-Chi when he needs her. He speaks a little Chinese, although he didn't grow up with it; that's a part of his identity that I think he struggles with.
Throughout the movie, Katy really questions her own mission in life, her goals, and her sense of identity. It doesn't necessarily know where it is going, as it moves with the wind, and I think that's something we all deal with at some point. He is a very real character.
You: What makes Shang-Chi such an iconic hero?
A: He is an iconic character because you can identify with him. He is human and has doubts about his mission, and his vocation, with which I believe we can all relate. Also, Simu plays Shang-Chi as someone real; he has funny moments, but he is also serious.
You: One of the most important scenes in history happens on a bus, tell us about your driving lessons.
A: The driving lessons were so much fun, I felt like I was in The Fast and the Furious! It was incredible. We were on the Sydney racing circuit filming that. It was exciting and fun.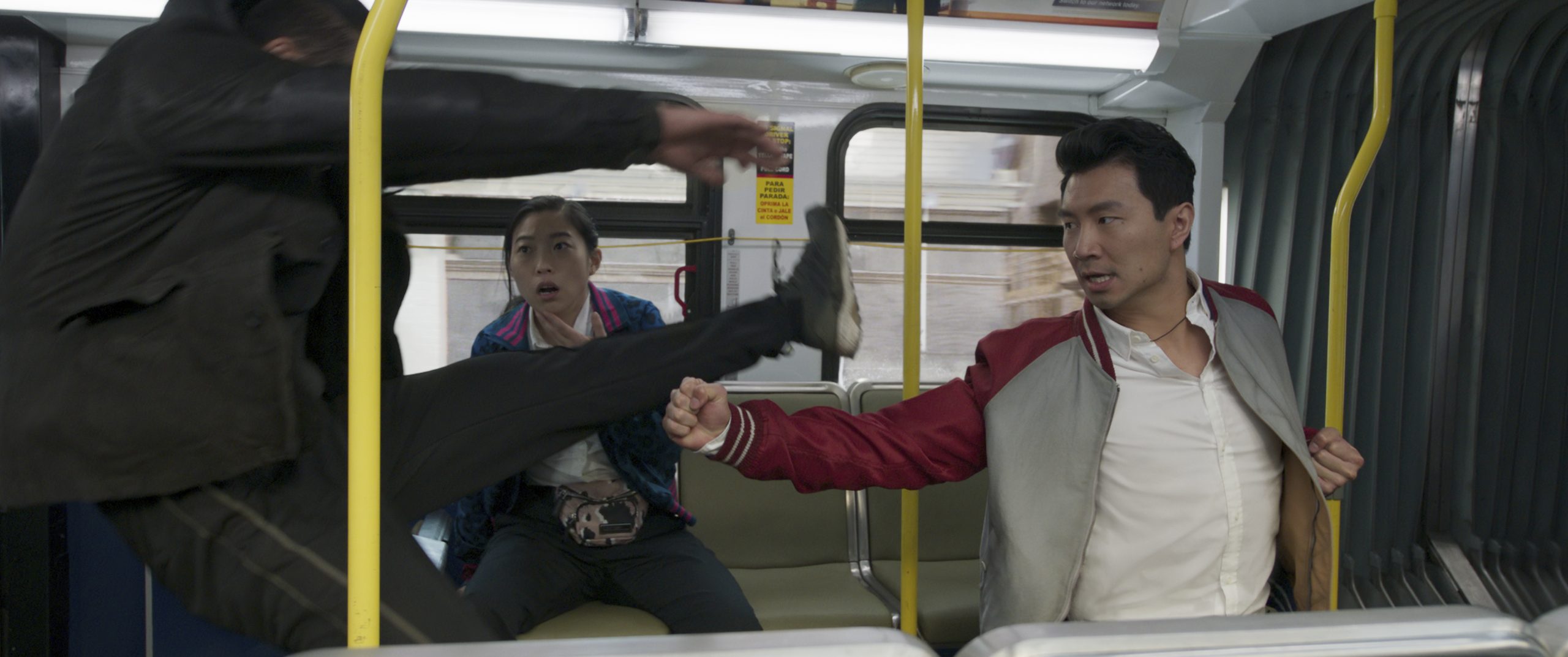 You: Another important character is 'Xialing', Shang-Chi's sister, how was the first meeting with her?
A: Our first meeting is in Macau, in a really crazy fight nightclub, it was crazy to film there! They introduce us to Xialing in a great way. She is a woman who kicks butt, and who is very angry, and so they will find out.
You: How important are martial arts in the movie?
A: They're obviously a great piece of this part of the MCU, and that's why we work with world-class stunt teams. Everything our doubles team did was incredible to witness. Both Wushu, and Tai Chi were done by the best with the utmost respect for the craft and recognizing what it means.
You: Tell us about Katy's identity as an Asian American
A: I think the public will be able to identify with that; anyone who has some kind of immigrant background, or any American + some other race, will always have that duality and conflict when it comes to finding their own identity. And Katy really embodies that.
You: Did you experience that growing up?
A: Yes. I definitely grew up with the feeling of feeling American, but I will always be Asian-American. The culture of my family will always dictate my present identity. I used to struggle with it, but now I really think I've accepted it. It is something that empowers me.
You: What do you think will differentiate Shang-Chi… From other Marvel tapes?
A: I think it will stand out for having a first Asian superhero in the MCU; and at the same time, it has a very authentic story that you can relate to, that you want to see, and that you are going to fall in love with.
You: How do you think it will add to the Asian representation on screen?
A: Asian-American representation has caused waves in recent years, and it wouldn't have been possible without jobs like Black Panther. They say that "the tides rise all the boats".
Specifically this movie will mean something to that kid who doesn't see many Asians, or minorities, on screen. When you see a superhero you see yourself; that's the really important thing that movies like this accomplish, it allows kids to feel the possibility. Hopefully, Shang-Chi will continue to open the door to more movies like this …
Who is Shang-Chi?
Also known as the Kung Fu Master or Brother Hand, this Chinese martial arts expert superhero was created by writer Steve Englehart and artist Jim Starlin, debuting in Special Marvel Edition in December 1973. He had his own comic in 1983.
He is the son of Fu Manchu, a skilled doctor and surgeon, master of disguise and who becomes a Marvel supervillain and the main enemy of Shang-Chi.
Shang-Chi is also skilled with weapons such as the gùn (staff), nunchaku (formed with two short sticks joined by a rope or chain) and jian (a sword).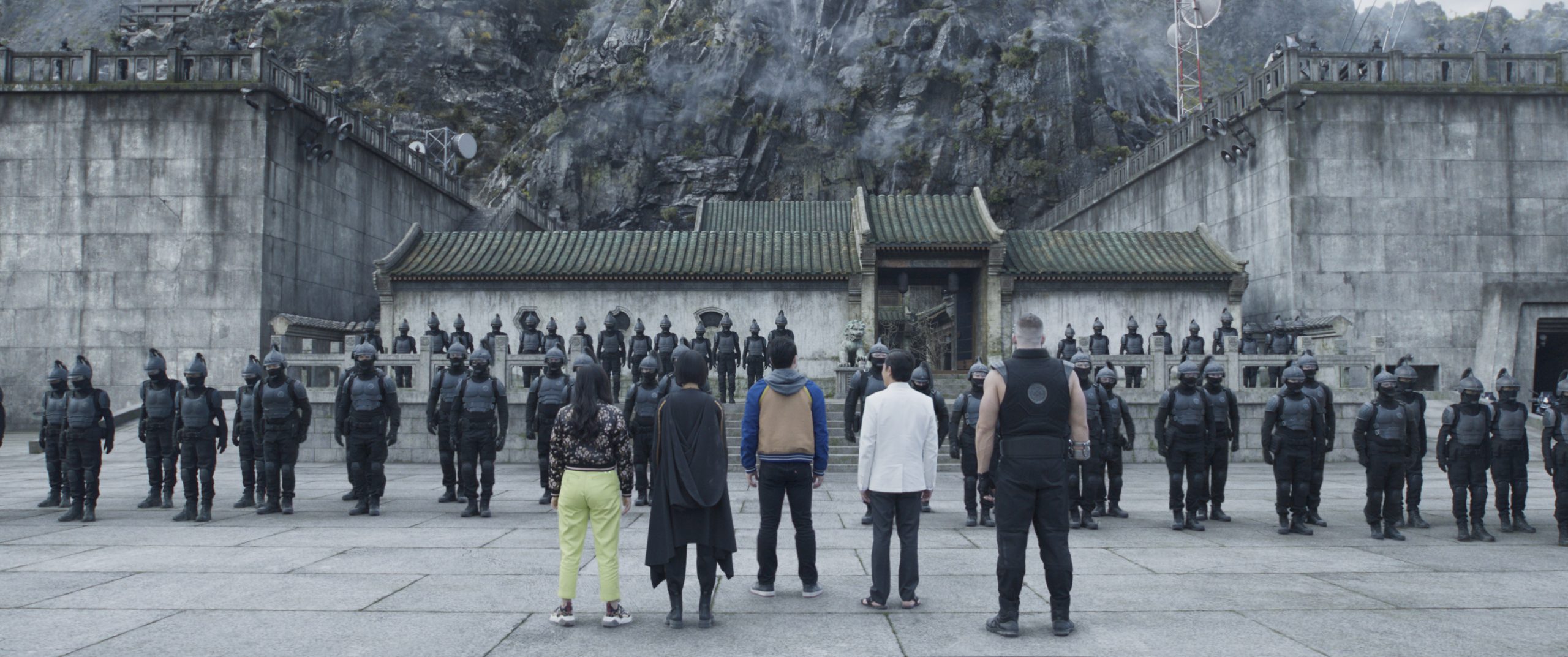 Did you know?
The movie was directed by Destin Daniel Cretton, responsible for Glass Castle (2017) and Just Mercy (2019).
Shang-Chi and the Legend of the Ten Rings connects with Iron Man (2008) as Tony Stark was forced to make weapons for the organization of the Ten Rings.
In December 2018, when it was announced that this film would be made, actor Simu Liu (the now protagonist) wrote a tweet addressed to Marvel saying: "Ok Marvel, are we going to talk about Shang-Chi or what?"
Some actors in this movie: Awkwafina, Ronny Chieng and Michelle Yeoh previously agreed on Crazy Rich Asians (2018).
Tony Leung, who plays Shang-Chi's father, is one of Awkwafina's favorite actors, and legends; at the same time, he considers Michelle Yeoh an example of a strong woman and a great representative of Asian-American culture.
The film began filming in March 2020, but was suspended due to the COVID-19 pandemic. Filming resumed in late July 2020 and ended in October of that year. It was the first feature film to open Disney operations globally.
Subscribe to Tú Magazine: https://www.tususcripcion.com/product/n-tu/
Follow us on Instagram: @revistatumexico
Many Thanks To The following Website For This Valuable Content.
Awkwafina tells us all about 'Shang-Chi and the Legend of the Ten Rings'