Bella Thorne She has achieved practically everything she has set out to do: be a successful actress, singer, write a total of four books and, most importantly for her, free herself from her time as a Disney girl on a personal level. This was explained by the artist herself in an interview in which has been highly critical of the way the fiction factory treats its child stars, as well as the image that is projected of them towards the rest of the children and adolescents who consume these series. An image with which he has assured that he has never felt identified by his lack of realism, caused by the unreal level of perfection that he assures is sought in young Disney actors and actresses.
– Bella Thorne publishes some suggestive images to stop the blackmail of a 'hacker'
VIEW GALLERY


"Growing up little kids don't need to see perfect people. Children need to see the real thing. They need to see diversity, they need to see something mysterious, "said Bella Thorne in a talk with Fox News in which he recalled his stage in the series that catapulted him to success in 2014, Shake it up, in which he shared a cast with Zendaya. Now, at 23, the artist has had no qualms about revealing how important it was for her on a personal level to detach from her candid image of a Disney girl, something very similar to what happened to Miley Cyrus or Vanessa Hudgens, who broke up radically with his characters. "Definitely there is a lot of pressure to be perfect under the eyes of Disney and I think that's where the chain gets it wrong in a way because they make it seem that children are perfect, "explained Thorne, who has confirmed that she never felt identified with her character:" The image is something very complicated. That was never me. "
– They try to break into Bella Thorne's house with her inside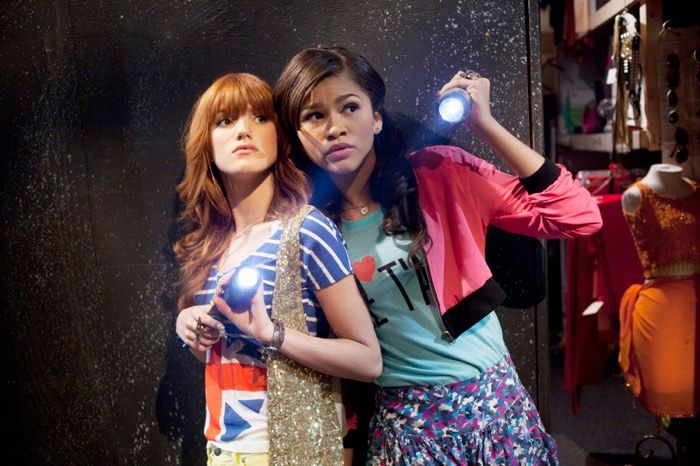 VIEW GALLERY


Although many had created an idea of ​​her personality based on her character as Cece on Disney Channel, the actress has confessed that it was precisely freeing herself from him and everything that surrounded the iconic teenage series that got her fans to connect with her from a much more authentic way. "My life has changed in many, many different ways. Now when I meet fans they don't always tell me 'Oh, I know you from this movie or from this one', they tell me my goodness, I read your book and I connected a lot with him at this moment horrible thing happened, they tell me their stories, we connect, we usually cry a little and hug each other. The book has cured me and given me these precious moments ", he said in relation to his latest work of poetry.
– How they have changed! This is how the stars who triumphed at the Disney factory were and are
Leaving behind the past, also marked by abuse when she was just a child, Bella Thorne has assured that she is at a golden moment in her career. Just released a new song called Shake it, whose video clip has been censored by YouTube, in addition to having been able to continue working on different projects despite the coronavirus pandemic, which is why he has promised two new singles soon.
– Bella Thorne's 'look' changes: From a good girl to her most rebellious and provocative image
– We talked about his new project with Mackenzie Foy, the girl from 'Twilight' who has grown up
To know the most relevant of hola.com and not miss articles like this one, subscribe to our newsletter here.
.
Many Thanks To The following Website For This Valuable Content.
Bella Thorne opens up about the pressure that comes with being 'a Disney kid'