(Photo by Paramount. Thumbnail: Paramount/Everett Collection.)
A Quiet Place Part II became the first post-quarantine theatrical release to match pre-pandemic box office numbers. So it was through horror that we declared, yes, we still like seeing movies with the lights off with strangers! It's entirely fitting audiences came back to theaters screaming: Experiencing scary movies in theaters is a communal release of terror and tension, something a lot of people could've used after 2020.
With this guide, we'll be listing every Fresh and Certified Fresh horror movie of 2021, like Quiet Place II and Fear Street. And it'll be the possible future home for anticipated releases like Old, candy man, Don't Breathe 2, Malignant, Halloween Kills, Last Night in Soho, and Resident Evil: Welcome to Raccoon City. Check back often to discover the latest of the best horror movies of 2021.
---
Best Horror Movies of 2020
90 Best '70s Horror Movies

|

84 Best '80s Horror Movies

|

40 Best '90s Horror Movies
80 Best 2000s Horror Movies

|

50 Best 2010s Horror Movies

|

200 Best Horror Movies Ever
#34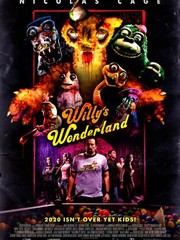 Adjusted Score: 66036%
Critics Consensus: Willy's Wonderland isn't quite as much fun as its premise would suggest — but it's still got Nicolas Cage beating the hell out of bloodthirsty animatronics, which is nice.
Directed By:
#33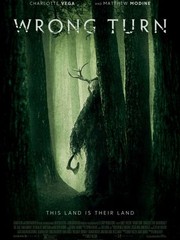 Adjusted Score: 66527%
Critics Consensus: Wrong Turn is a cut below more effective horror outings, but viewers in the mood for some gory chills will find that this franchise reboot does more than a few things right.
#32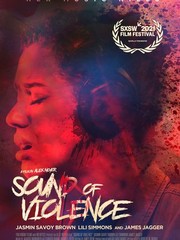 Adjusted Score: 71015%
Critics Consensus: The consistency isn't always smooth, but Sound of Violence's blend of character study and horror marks writer-director Alex Noyer as an ambitious, visually distinctive filmmaker.
#31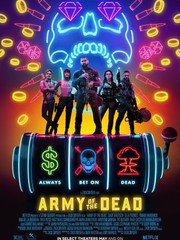 Adjusted Score: 85978%
Critics Consensus: An ambitious, over-the-top zombie heist mashup, Army of the Dead brings Zack Snyder back to his genre roots with a suitably gory splash.
#30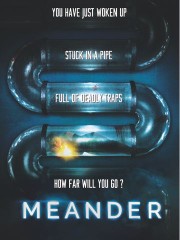 Adjusted Score: 44314%
Critics Consensus:
#29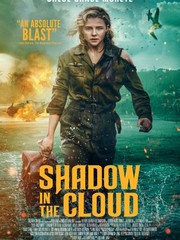 Adjusted Score: 82842%
Critics Consensus: Part creature feature, part war movie, and part social commentary, Shadow in the Cloud doesn't always blend its ingredients evenly — but it's frequently pulpy fun.
#28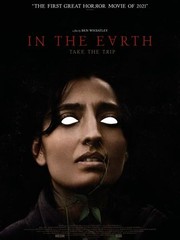 Adjusted Score: 88713%
Critics Consensus: In the Earth's bleak kaleidoscope of horror is a hallucinogenic meditation on the residual pandemic fears that haunt humanity.
Directed By:
#27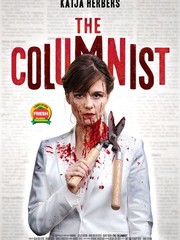 Adjusted Score: 82374%
Critics Consensus: Savagely funny and viscerally unsettling, The Columnist takes the unbridled vitriol of social media to its bloodily over-the-top conclusion.
#26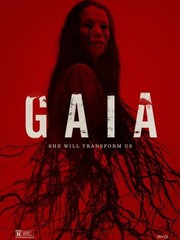 Adjusted Score: 85096%
Critics Consensus: If its narrative ambitions aren't always equaled by its chilling visuals, Gaia remains an effective slice of ecological horror.
Directed By:
#25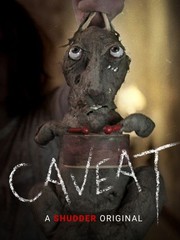 Adjusted Score: 83518%
Critics Consensus: An effective spine-tingler despite clear budget constraints, Caveat suggests a deliciously dark filmmaking future for writer-director Damian Mc Carthy.
#24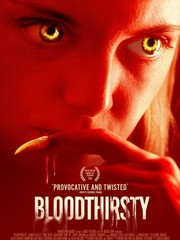 Adjusted Score: 83522%
Critics Consensus: Offering a hauntingly lush style and plenty of gore, Bloodthirsty successfully captures the nightmarish darkness behind being hungry like the wolf in the quest for fame.
#23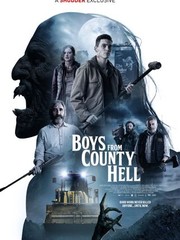 Adjusted Score: 84247%
Critics Consensus: Boys from County Hell stands out as an uncommonly good time in the crowded vampire genre — and proves the Irish countryside is a fine setting for slaying the undead.
#22
Adjusted Score: 85952%
Critics Consensus: A supernatural horror story grounded in real-world trauma, The Power marks writer-director Corinna Faith as an emerging talent to watch.
#21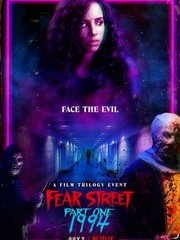 Adjusted Score: 88471%
Critics Consensus: Fear Street Part One: 1994 kicks off the trilogy in promising fashion, honoring the source material with plenty of retro slasher appeal.
#20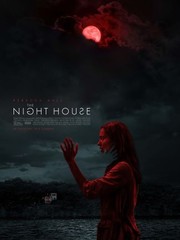 Adjusted Score: 96856%
Critics Consensus: Led by Rebecca Hall's gripping central performance, The Night House offers atmospheric horror that engages intellectually as well as emotionally.
#19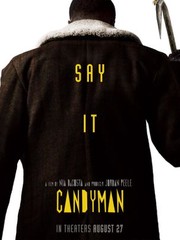 Adjusted Score: 104214%
Critics Consensus: candy man takes an incisive, visually thrilling approach to deepening the franchise's mythology — and terrifying audiences along the way.
#18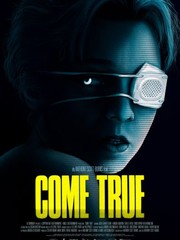 Adjusted Score: 88756%
Critics Consensus: Well-acted and visually striking, Come True offers an eerily effective reminder of how the sleeping subconscious can be fertile ground for horror.
#17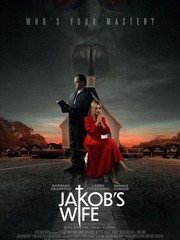 Adjusted Score: 91396%
Critics Consensus: Jakob's Wife gives genre legend Barbara Crampton an opportunity to carry an old-school horror story — and she bloody well delivers.
#16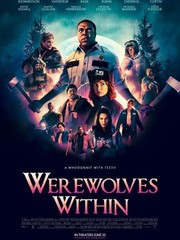 Adjusted Score: 93630%
Critics Consensus: Werewolves Within is the rare horror comedy that offers equal helpings of either genre — and adds up to a whole lot of fun in the bargain.
Directed By:
#15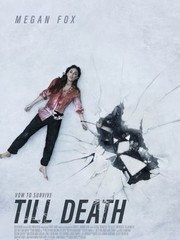 Adjusted Score: 89443%
Critics Consensus:
#14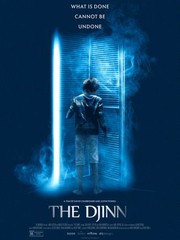 Adjusted Score: 90599%
Critics Consensus: Led by Ezra Dewey's standout performance, The Djinn serves up a scary, sleekly effective cautionary tale about being careful what you wish for.
#13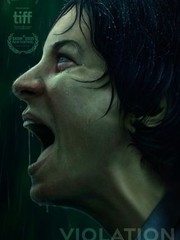 Adjusted Score: 93002%
Critics Consensus: Violation presents a powerful depiction of one woman's trauma — and its uncomfortably gripping aftermath.
#12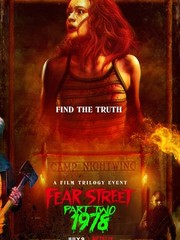 Adjusted Score: 94389%
Critics Consensus: A smart and subversive twist on slasher horror, Fear Street Part II: 1978 shows that summer camp has never been scarier thanks to stellar performances from Sadie Sink, Emily Rudd, and Ryan Simpkins.
#11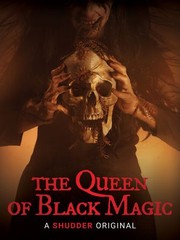 Adjusted Score: 90703%
Critics Consensus: The Queen of Black Magic mixes buried trauma with supernatural horror to produce a dark blend that genre fans will savor.
#10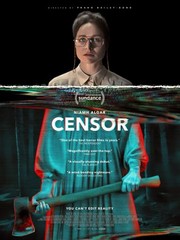 Adjusted Score: 97707%
Critics Consensus: Occasionally uneven but bold and viscerally effective, Censor marks a bloody good step forward for British horror.
Directed By:
#9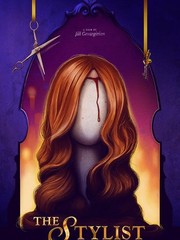 Adjusted Score: 91238%
Critics Consensus: A slasher with flair and crafty patience for the kill, The Stylist marks writer-director Jill Gevargizian as an uncommonly sharp genre filmmaker.
#8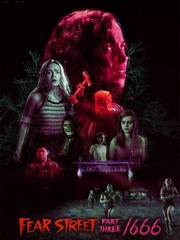 Adjusted Score: 95672%
Critics Consensus: Fear Street Part Three: 1666 sends the slasher series back in time for a trilogy-concluding installment that caps things off on a screaming high note.
#7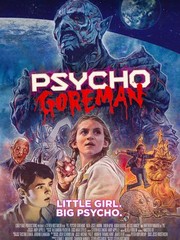 Adjusted Score: 94588%
Critics Consensus: Over the top and enthusiastically strange, PG: Psycho Goreman delivers all the cheesy midnight-movie goodness promised by its title.
#6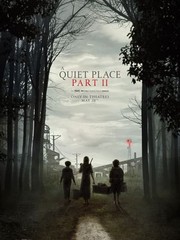 Adjusted Score: 108171%
Critics Consensus: A nerve-wracking continuation of its predecessor, A Quiet Place Part II expands the terrifying world of the franchise without losing track of its heart.
#5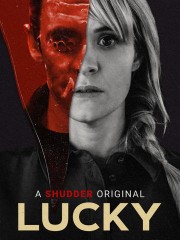 Adjusted Score: 94767%
Critics Consensus: A rich blend of thrilling horror and sharp social commentary, Lucky acts as a bloody good calling card for director Natasha Kermani and writer-star Brea Grant.
#4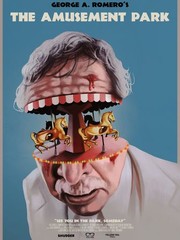 Adjusted Score: 98082%
Critics Consensus: A blunt yet visceral depiction of society's treatment of the elderly, The Amusement Park sees George A. Romero exploring a different — yet still chilling — type of terror.
#3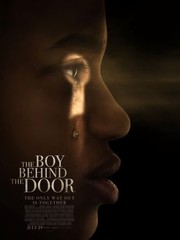 Adjusted Score: 98469%
Critics Consensus: A tense, terrifying, and all-around outstanding feature debut for its co-directing duo, The Boy Behind the Door should thrill discerning horror fans.
#2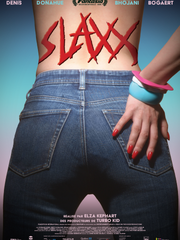 Adjusted Score: 99805%
Critics Consensus: A slim-cut slice of bizarre horror, Slaxx effectively balances quirk with gore — and has the good sense to get out before its oddball premise starts showing its seams.
#1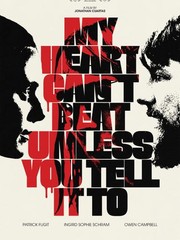 Adjusted Score: 98684%
Critics Consensus: Unsettling and compelling in equal measure, My Heart Can't Beat Unless You Tell It To casts a visually striking and thought-provoking spell.