She had been disappeared from social networks, but on Monday, after the stoppage that occurred on the internet after the fall of the servers, Britney Spears returned to address her followers with a thank you message. "To the Free Britney movement … I have no words … thanks to you and your constant resilience in freeing me from my legal guardianship … now my life is moving in that direction"wrote the singer of Toxic along with a video in which he reappears at home, wearing long, straight hair and a white outfit. "Last night I cried for two hours because my fans are the best and I know … I feel your hearts and you feel mine, I know that is true!", Ended in the publication.
– Britney Spears gets engaged to Sam Asghari days after victory against her father
VIEW GALLERY


More than 35 million people follow Britney, and her video has reached 12.8 million views, because half the world is following the progress of the process of her freedom and wants to be part of the history of the princess of pop. Between comments there is no shortage of Miley Cyrus, Vanessa Hudgens or the designer Vera Wang, who have shown their support for the Circus singer time and time again. Of course, you can also read that of Sam Asghari, the artist's fiancé, who writes: "From 0 to Britney, how free do you feel?"
– What has and hasn't changed for Britney Spears after getting rid of parental guardianship?
The couple had taken a break from social media in recent days after hearing the judge's verdict that confirmed that Jamie Spears had to stop being his daughter's legal guardian immediately, news that came after Sam proposed to Britney and thousands of his followers asked the singer to be careful. Some, like Octavia Spencer, left public comments reminding the artist that she had to make a prenuptial contract before you get married, although the Oscar-winning actress apologized later. The truth is that the Iranian model and personal trainer has been one of the singer's greatest supporters in the last five years, and has been her greatest defender and companion throughout this tough battle that began in early 2021 when a documentary of the New York Times brought up the issue.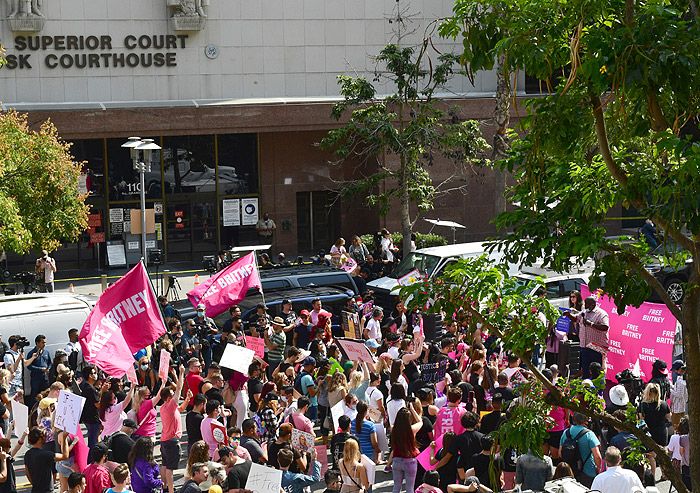 VIEW GALLERY


– This is Sam Ashgari, the unconditional support of Britney Spears and the man with whom she wants to expand the family
It had been more than a year that Britney fans speculated on her health and with the influence that Jamie Spears had on her daughter, especially after legal movements took place in legal guardianship that made the singer's followers see what had happened for 13 years. Although the interpreter of Oops, I did it again At first he assured that nothing was as it seemed, shortly afterwards he got an audience with the judge, which allowed him public exposure to present his case and ask for the end of the legal regime to which it was subjected for more than a decade. After this came the possibility of choosing his own lawyer and, now, his father has finally been removed from the case. It remains to be seen whether or not the legal guardianship to which he still belongs will end, and whether or not he will continue his career a posteriori.
To know the most relevant of hola.com and not miss articles like this one, subscribe to our newsletter here.
.
Many Thanks To The following Website For This Valuable Content.
Britney Spears reappears to thank her fans for their support