British actor Chiwetel Ejiofor plays a morally questioning former CIA agent in "The Old Guard," the action-fantasy film starring Charlize Theron that came to Netflix, and assured Telam that "the pandemic exposed the vast inequality that it exists in the world ".
"Our collective behavior has been very destructive not only against each other but towards the planet," said the renowned interpreter nominated for an Oscar for "12 years of slavery", referring to the social and environmental crisis that humanity is going through and its connection to the plot of the film.
Is that the film, directed by Gina Prince-Bythewood ("Love & Basketball") and based on a 2017 comic created by Greg Rucka and illustrated by Argentine Leandro Fernández, follows a group of immortal mercenaries who have been trying for centuries to correct the course of history and save humans from doom.
Led by Andy (Theron), a warrior for over 6,000 years, the group puts their elite skills to use in combat to thwart injustice and save the innocent.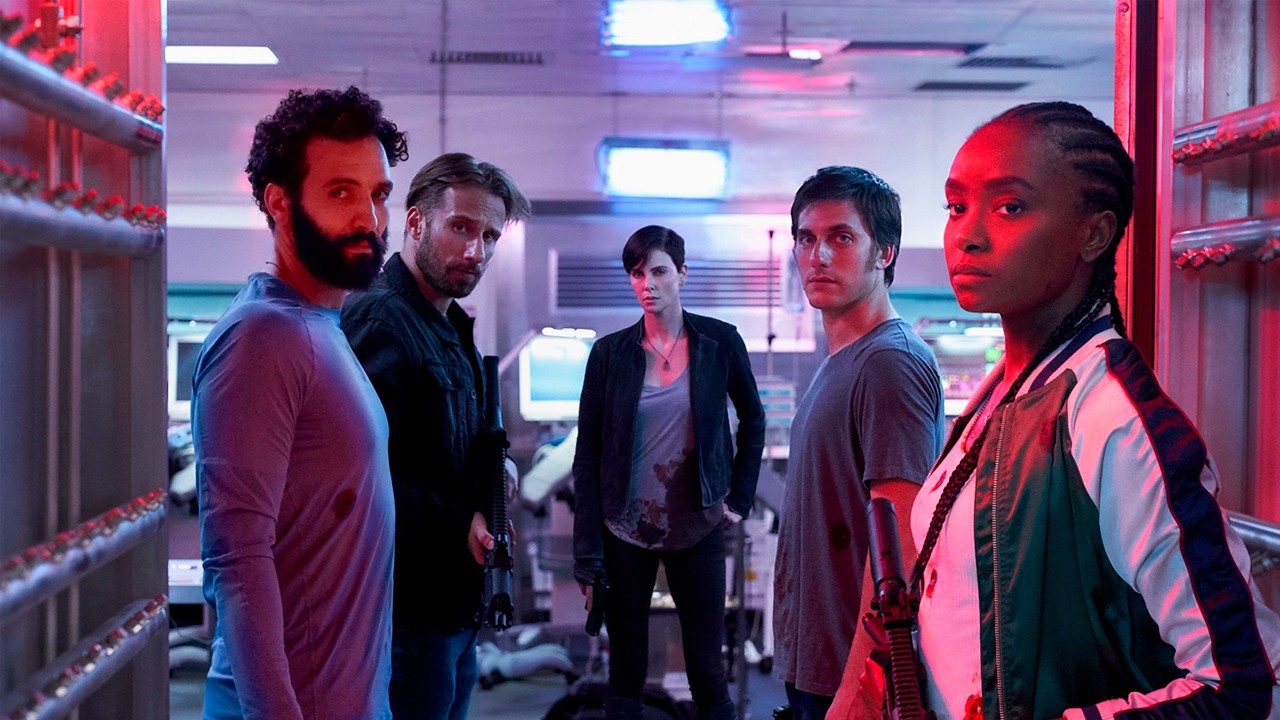 Everything will change when the character played by Ejiofor, a former CIA agent named Copley, recruits them for an emergency mission that will not turn out to be as easy as promised and that will expose the extraordinary abilities of resurrection and immediate healing of the fighters.
An ambitious pharmaceutical conglomerate will want to replicate its DNA to revolutionize the drug market and will go on a hunt to catch Andy and his companions, Booker (Matthias Schoenhaerts), Joe (Marwan Kenzari), Nicky (Luca Marinelli) and the newcomer Nile ( KiKi Layne).
Marked by personal tragedy, Copley presents himself as a character of moral ambiguity, a man for whom a laudable end justifies practically all means. "I think there is a royal nobility behind what Copley does. He is a character with many layers. An interesting character with whom you can empathize, who does things that are morally and ethically questionable, but who has a very interesting root for why he does all that ", Ejiofor illustrated in a talk with Télam, and added:" The story plays with expectations of what heroism is, and I think Copley fits in very well there. "
The proposal, like the graphic novel by Rucka and Fernández, is presented as an interesting twist to the saturated superhero subgenre; initially, because the group of male champions is led by a woman.
"Charlize is brilliant", says Ejiofor without half measures, regarding the South African: winner of the Oscar for "Monster" (2003) and of indisputable value in the so-called "serious cinema", Theron owns a spectacular physical presence on the screen and an action heroine who has nothing to envy the men of the business.
Before "The Old Guard", she showed with her Furiosa in "Mad Max: Fury Road" (2015) and the MI6 agent in "Atomic" (2017) that she was made for the adrenaline of the genre.
But another refreshing aspect for a story with heroes with superhuman abilities is that the group led by Andy does not feel their immortality as a gift, but that they often deal with it as an unbearable weight.
"It is both, both a blessing and a curse. I think the characters in the movie struggle with this concept. They usually show us characters that have a superhuman quality as something that they really like, that they think is a good thing. On the other hand, in this case, these characters have this gift and live with an anguish and this existential concern, "said Ejiofor.
The characters have been for centuries, or in the case of the warrior that Theron embodies millennia, dying over and over again for the sake of a humanity that maintains its self-destructive course, so that despite their self-sacrificing sense of duty they become more and more cynical. and incredulous about the meaning of their task.
This critical look at the progress of humanity is one of the aspects that for Ejiofor are most attractive to reflect on at this time on the planet, mired in the lack of certainty due to the pandemic and climate catastrophes: "I think that beyond optimism or hope, we have to aim to be realistic. We need real solutions, initiatives aimed at reaching those solutions that can really work for many more people than now ".
"What the pandemic exposed is a vast inequity that exists in the world. We have to start changing the course and direction of where we are headed. The ideas of optimism, pessimism or hope are meaningless in the face of real and tangible challenges. I hope that people can agree and come up with definitive solutions to the problems we face, that governments are held accountable and that we generate better strategies ", he concluded.
Telam
Datasheet
Original title: The Old Guard.
Year: 2020.
Country: USA.
Address: Gina Prince-Bythewood.
Screenplay: Greg Rucka (Graphic novel: Greg Rucka, Leandro Fernández)
Song: Volker Bertelmann, Dustin O'Halloran
Photography: Barry Ackroyd
Distribution: Charlize Theron, Chiwetel Ejiofor, KiKi Layne, Chico Kenzari, Matthias Schoenaerts, Luca Marinelli, Harry Melling, Veronica Ngo, Anamaria Marinca, Joey Ansah, Adam Collins, Jill Buchanan, Peter Brooke, Tuncay Gunes, Oliver Simms, Steve Healey, Natacha Karam, Russell Balogh.
Distributed by Netflix.
Many Thanks To The following Website For This Valuable Content.
Chiwetel Ejiofor, a mercenary from 'The Old Guard'