They announced their engagement last June and this weekend they celebrated their wedding surrounded by some family and friends. Grace Gummer, hija de Meryl Streep, has married Mark Ronson, who has worked with artists such as Amy Winehouse, Lady Gaga, Bruno Mars, Robbie Williams and Paul McCartney, among many others. The couple said 'yes, I do' on a date that was not chosen at random, since coincided with the 46th birthday of the well-known British musician, producer and DJ. Ronson himself has been in charge of sharing the happy news, publishing the first photo with his wife, accompanied by this romantic message. "To my true love … you unexpectedly made 45, hands down, the best year of my life. And I'm sure It will take me another 45 years to become a man worthy of your love.. I hope to spend each of these birthdays by your side until my last day. And beyond. Forever yours (and yes, we got married) ", he shared with his more than 913,000 followers.
VIEW GALLERY


The ceremony was held outdoors in a place worthy of a fairy tale, as can be seen in this image published by the sister of the music producer, Samantha Ronson. "I didn't take many photos, I left that to a professional like Charlotte Ronson (she said referring to her other sister), but I think I captured what was most special in this photo. Because … damn it! Look at you, entering the next chapter with your perfect partner. I know it's going to be your best year, so happy birthday! You get older and we continue to receive the gift of having you in our lives. I love you too much! ", Wrote the British singer and DJ. For her part, her sister Charlotte also dedicated a few beautiful words to her:" Happy birthday! We couldn't have dreamed of a better uncle and an older brother! I have a feeling this year will be the best yet. May all your wishes continue to come true. I love you to the moon and back ".
– Cheer up your day with Meryl Streep and her cute homage (sung) to a colleague
The bride looked like a princess, in her flowing cape dressWhile Mark opted for a navy blue suit, white tie and two-tone shoes. "I love you both! Congratulations," singer Lady Gaga told them, while actress Liv Tyler commented, "Wow, congratulations!" The newlyweds have received endless messages of love from Rita Wilson, Natasha Bedingfield, Zac Posen, Sam Smith or Margherita Missoni.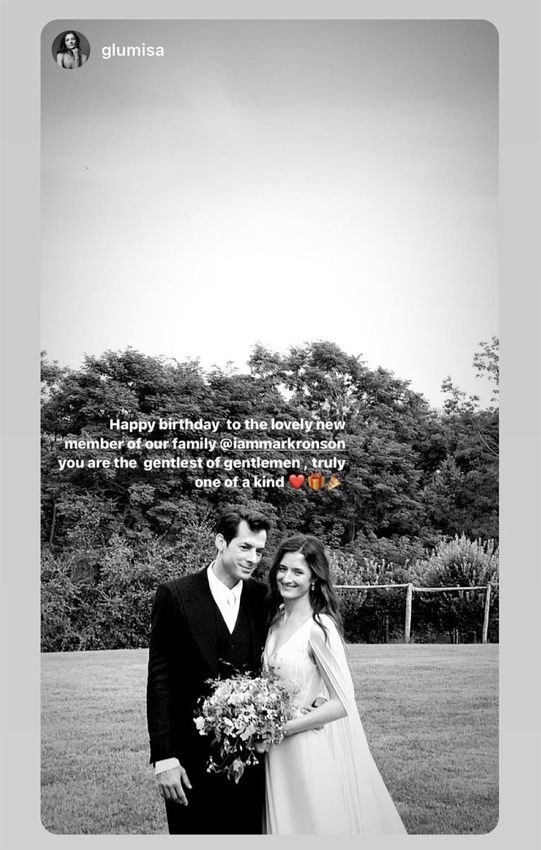 VIEW GALLERY


Change of plans
As confirmed by a source to Page Six, the couple I had organized a much bigger weddingHowever, they decided to reduce the guest list due to the COVID pandemic and the rapid spread of the Delta variant. Grace and Mark wanted to celebrate their marriage despite everything and, therefore, they have not wanted to wait any longer to become husband and wife. This is the second marriage for both of us. Grace filed for divorce from the musician and actor from Nomadland Tay Strathairn in April 2020, just six months after their wedding. Then the actress cited "irreconcilable differences" after they separated in August 2019, just 42 days after they got married. Ronson was married to French actress Joséphine de La Baume from 2011 to 2018, and was previously engaged to Rashida Jones (in 2003).
Grace is an actress whose credits include Smash, American Horror Story, Mr. Robot and A Teacher; while Mark has a consolidated career as a musician, producer and DJ: Oscar winner in the category of Best Original Song for Shallow, of the movie A star has been born starring Bradley Cooper and Lady Gaga; in addition to several Grammy awards (for the album Back to Black, by Amy Winehouse, the themes like Locked Out of Heaven and Uptown Funk by Bruno Mars, the Electricityby Dua Lipa) and several BRIT awards.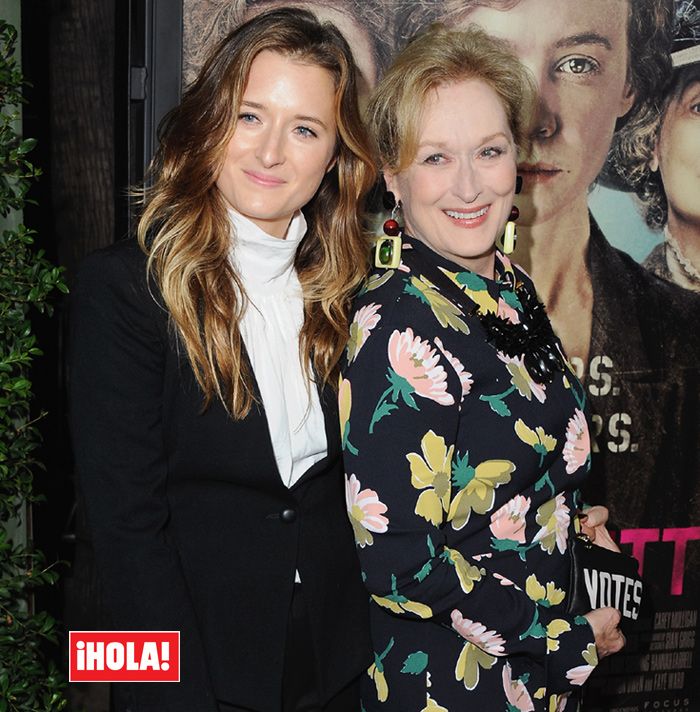 VIEW GALLERY


To know the most relevant of hola.com and not miss articles like this one, subscribe to our newsletter here.
.
Many Thanks To The following Website For This Valuable Content.
Grace Gummer, daughter of Meryl Streep, has married Mark Ronson