Finally! HBO Max revealed the first trailer for the Gossip Girl reboot. Secrets are not funny … unless they come from Gossip Girl. She's back and she's badder than ever. See you on the steps.
'Gossip Girl' fans can't wait to see the 'reboot' of such a successful television series. The new protagonists of the Gossip Girl reboot are: Emily Alyn Lind, Whitney Peak, Eli Brown, Johnathan Fernandez, the stage actor Jason Gotay and the Mexican Zión Moreno, as well as Kristen Bell as the narrator of this story.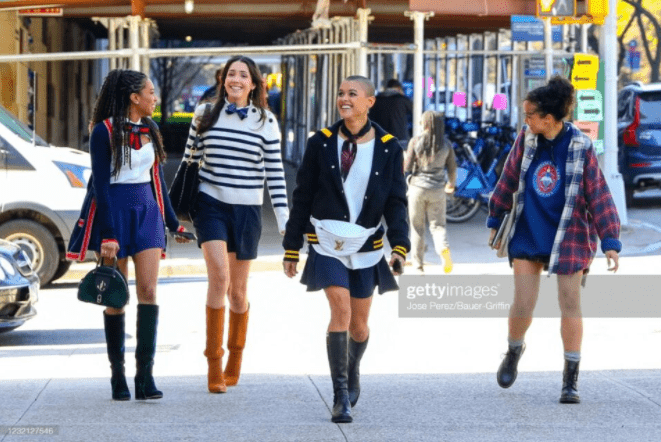 ¡Beck! The protagonist of 'You' is an al reboot of Gossip Girl
Elizabeth Lail, star of the first season of You, joins the cast of the Gossip Girl reboot. Yes, Beck's interpreter, who was Joe's victim. Wait … You've already read the YOU and gossip girl theory. If you haven't read it, I'll leave it here, I want to read your opinions.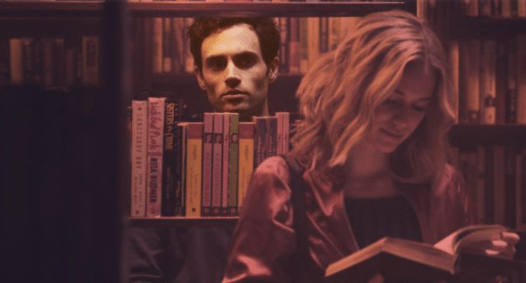 Let's start with the obvious, Joe and Dan are personified by the same actor: Penn Badgley, who we must recognize his talent to give his all in every role he plays, but the similarities between both characters go beyond Badgley.
They both like to write, read and have an outstanding (and somewhat disturbing) ability to observe and intuit what is happening in the lives of others. Simply put, they are professional stalkers – at the end of Gossip girl we found out that Dan was the prying girl, so he knew everyone else's hours, the places they hung out, and who they hung out with.
Something very similar happens in You, Joe becomes Beck's shadow, inquires about her friends, her boyfriend, her job and even spies on her in her own home. Now the most important thing: both Dan and Joe obsess over one girl to an alarming degree, Serena and Beck, respectively.
They are both very attractive, intelligent, funny, and even they are both tall and blonde, is this a coincidence or is it a clear pattern of behavior? Still not convinced? It's time to focus on Dan and Joe's encounters with their conquests.
Beck met Joe upon entering his bookstore, but their second encounter is even more revealing. He follows her on a date with her friends, and then rescues her after she falls onto the subway tracks due to her drunken state.
Do you remember how Dan and Serena met? In a special chapter it is shown that he saves her from being run over from a taxi after she became disoriented by alcohol. All these factors made Ely (person who wrote the thread) think that Beck was not Joe's first victim.
He maintains that after the ending we saw in Gossip girl, Serena discovered Dan's dark true personality, and in doing so, he murdered her.
Later, he fled and changed his identity to Joe's, trying to go unnoticed, until he crossed paths with Candace and later with Beck. It's not a crazy idea, after Beck's unfortunate outcome, Joe moves to Los Angeles to become Will, so he's likely done the same thing before.
Release date
Gossip Girl It will air on July 8 only on HBOMax.
Many Thanks To The following Website For This Valuable Content.
HBO Max reveals first trailer for Gossip Girl reboot