This stand up comedy monologue born in 1969 is celebrating, and we wanted to pay tribute to him by collecting the best curiosities of this actor who began his career as an underground comedian. But fame would be waiting for him with the premiere of 'The Hangover', where Zach Galifianakis played Alan, the grotesque brother of the film's girlfriend.
Winner of two Emmy Awards for Best Short Form Program, the actor has participated in other high-profile films such as 'Up In The Air' and 'Birdman or (The Unexpected Virtue of Ignorance)'. but at present he is more focused on his stage comedian side and does not have television or film projects for next year.
Curiosities Zach Galifianakis
1 Air, please
Surely one of the most iconic moments of the 'Hangover' movie saga are those shots of the three hangovers in an elevator with a baby in their care. But curiously, the actor in charge of giving life to Alan is claustrophobic in real life and could have a very bad time during his recording.
Currently the actor has admitted that he has worked on it and no longer feels so much anxiety when going up to elevators, but he avoids it whenever possible.
2 Surprise guest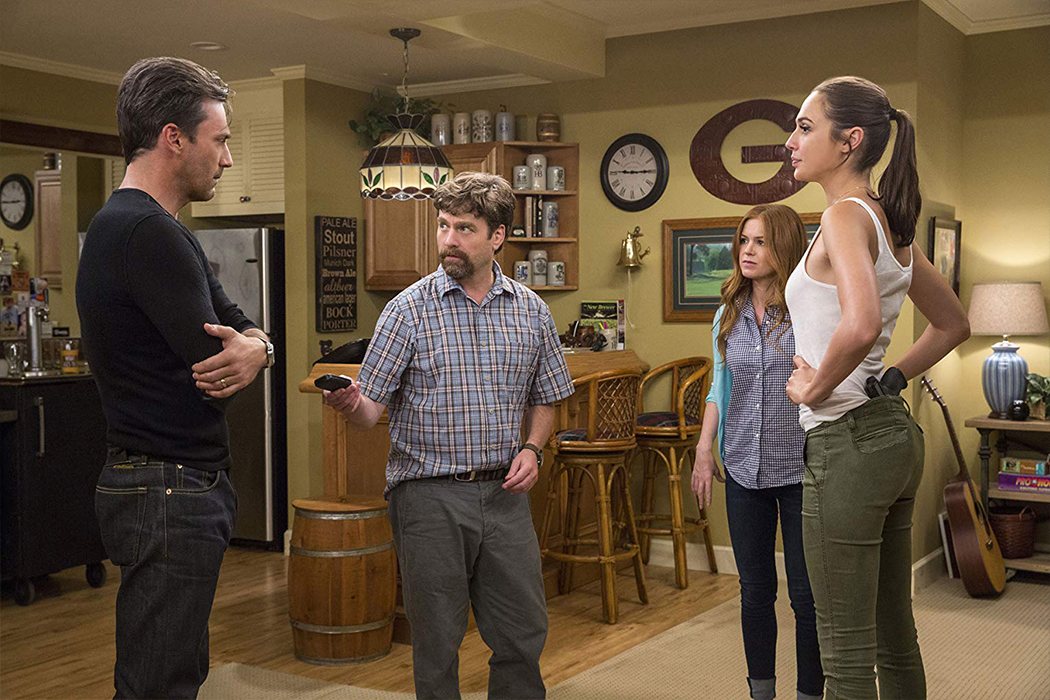 Since his life changed thanks to the Todd Phillips trilogy, Zach Galifianakis has received numerous wedding invitations from people he doesn't know. The funny thing is that people ask him to go dressed up and play the character Alan Garner. Unfortunately for the couple, the actor has never been encouraged to honor this invitation and prefers to leave it for fiction.
3 Famous family
The actor has a surname of Greek origin that has had a lot of travel in the North American media. He is the cousin of cartoonist Nick Galifianakis, winner of the Reuben Award for Advertising Illustration and a cartoonist since 1997 of the cartoons for the nationally syndicated council column, Carolyn Hax.
In addition, he is also the nephew of politician Nick Galifianakis, who was a North Carolina congressman between '67 and '73.
4 Weight of fame
During the 1990s, Galifianakis undertook a car trip from New York to Los Angeles. He did it with his two best friends, and the actor continues to use the same car that he used for the road trip to this day. For Galifianakis, his life as an anonymous young man would have been totally different if he had succeeded during that time:
"It's kind of weird. I'm over 40, if I was 20, all this fame would have scared me. But don't worry, I'm sure I'll screw it all up somehow.".
5 Mother detective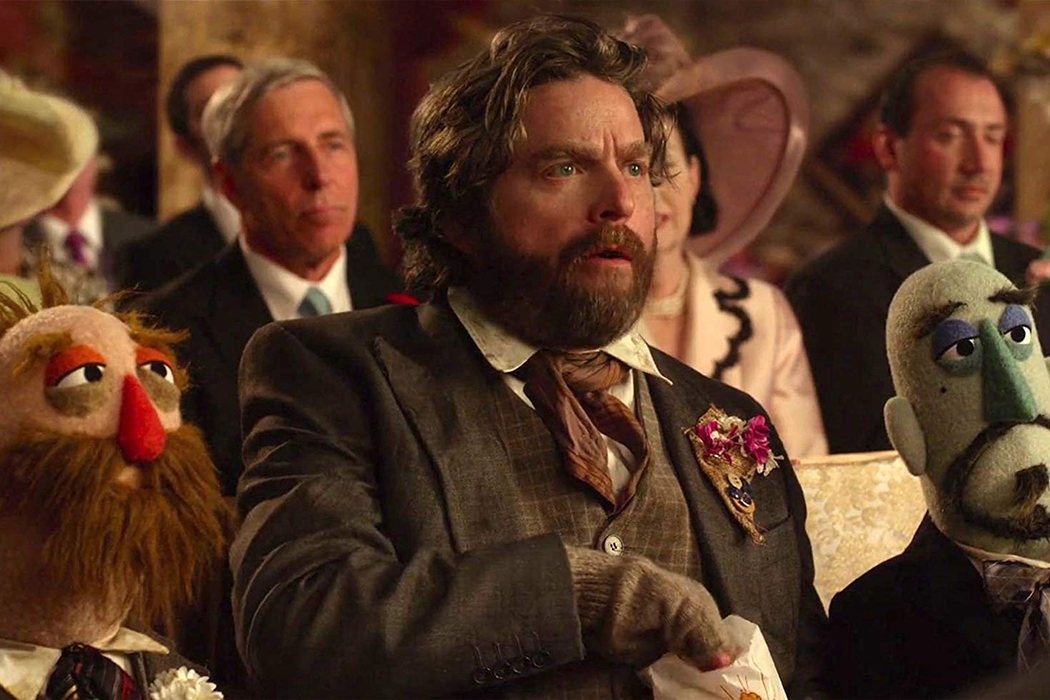 The first time he discovered 18+ rated cinema (R), it was in theaters watching 'Hot Dog … The Movie'. "I went with a friend, but I told my mother that I had gone to see 'Yentl'. She knew where we had actually gone, because she picked us up from the cinema and kept asking us about 'Yentl', she wanted a complete summary. And I thought, mom, it's not a movie for us ".
6 Imperfect quote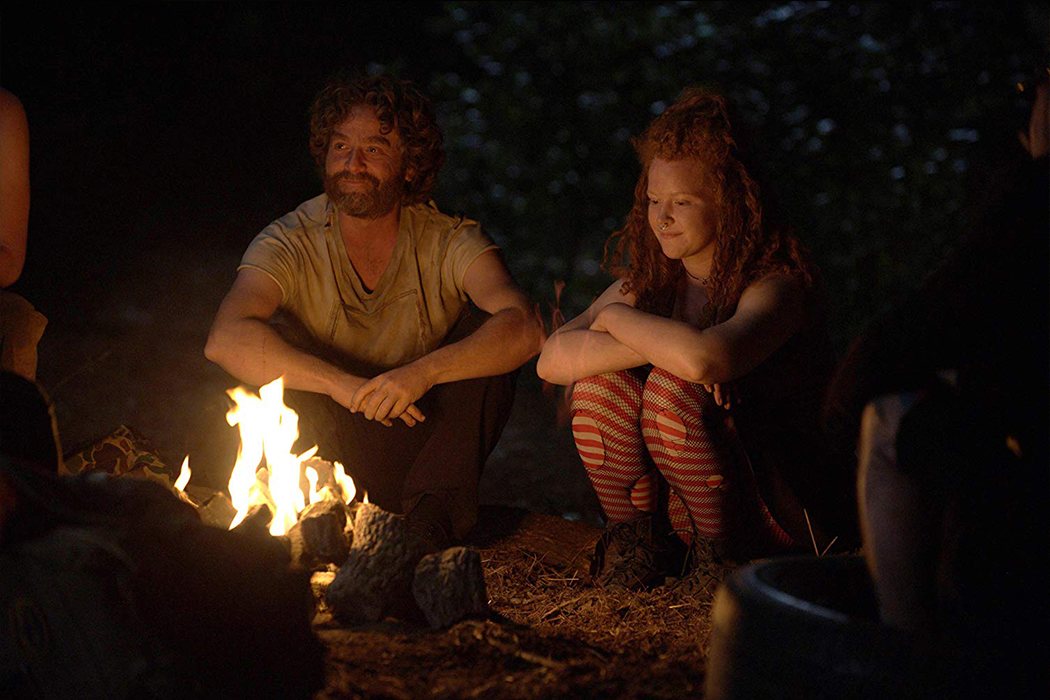 It seems that Galifianakis didn't have much idea of ​​what dating was like in his youth, and he also didn't show much initiative when it came to impressing his date.
The first time he went to the movies with a girl, he took her to see 'Eddie Murphy in Hot Red', a stand-up comedy film made for die-hard fans. "I know, a terrible idea, but I wanted to see it. Eddie Murphy wore this elegant leather suit. Still, she became my girlfriend during high school, and she was 4 inches taller than me.".
7 Questionable beginnings
The actor does not keep a great memory of his work on the series 'Tru Calling', considering it the worst show ever made. He even told the producers that it was terrible and insulting, trying to get him fired.
"When we were doing script readings, I would go in front of the scriptwriter and say 'great script' to him, and then throw the script in the trash in front of everyone. People thought I was being funny. Although I have to admit they were very fun years . I played a doctor, smoked a lot of pot and was not able to memorize my lines. I was very unprofessional. ".
8 Transparent
Galifianakis does not think that it is good for comedians to be liked by the whole public. "Being popular is poison for us. My father and mother always tell me that I do not enjoy anything that is happening to me, and I blame them, they are to blame for not having raised me as a silly and superficial child".
9 The awkward laugh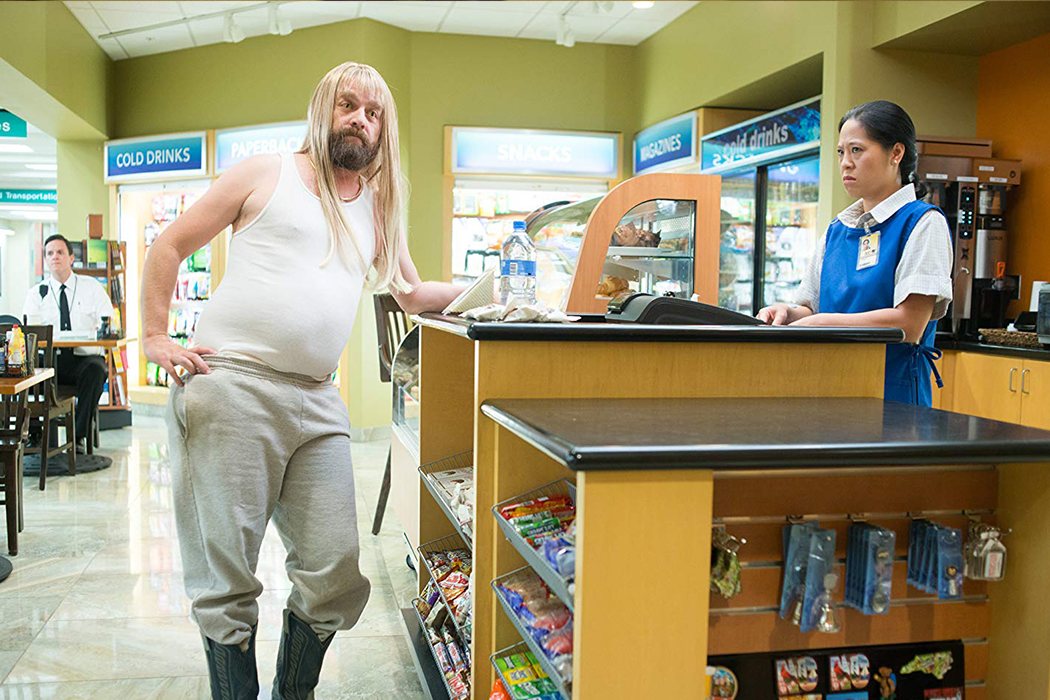 During an interview in 2014, the actor asked the President of the United States, Barack Obama, what did he think of being the last black president the country will have. But for Galifianakis the essence of humor lies in uncomfortable moments. "People aren't expected to play the bad guy, and when I act like that, that's fine. Because it's fun, period.".
10 Come down from the clouds
The comedian shared a dinner with actress January Jones during an industry gala. Jones and Galifianakis did not know each other before, but the actress wanted to chat with him and invited him to her table. Despite this, Jones ended up disappointed with this appointment and expelled the actor from the table and in bad manners.
"We talked for ten minutes, and then she told me it was time for me to leave the table. So I told her, January, you're an actress and you're on a hit series. So everyone will forget about you in a few years, so be fucking nice at least. And I left. ".
Born half a century ago from a marriage of a Scottish art seller and a Greek fuel seller, the actor has always been known for facing the audience by telling the truth and fighting for their ideals. A few years ago it caused a stir when Galifianakis lit a joint during a live program. The audience and the public cheered and applauded him, but the controversy was served and the next day the actor appeared on the covers of all the news programs.
Current Actor
Galifianakis is premiering thanks to 'Between two ferns', a film released by Netflix a few days ago and which adapts the talk show that the comedian had been doing online since 2008 in the form of a feature film. In addition, during the summer he said goodbye to the series he was running starring for four seasons, 'Baskets'. The actor played a man who wants to make a living as a professional clown, and his twin brother.
.
Many Thanks To The following Website For This Valuable Content.
His problem with the elevators and more curiosities about Zach Galifianakis