On September 16, 'Cry Macho', where the Mexican Eduardo Minett has been a co-star. Also, this is the new movie produced, directed and starring one of Hollywood's greatest movie legends, Mr. Clint Eastwood. At 91 years of age, the filmmaker and actor returns to the big screen with a roadtrip Based on the novel by N. Richard Nash.
The film is set in Texas in 1978, and tells the story of Mike, a former rodeo star and horse breeder who, in search of redemption, agrees to bring Mexico to Rafael, the son of a former boss to whom you owe a favor. Rafael lives with his alcoholic mother, and when he sets out on the journey with Mike back to Texas, the two begin to form bonds with which they can learn from each other.

Eduardo Minett's jump to Hollywood
To bring Rafael to life, Eastwood found in the Mexican actor Eduardo Minett, the spark and the right talent he was looking for in his traveling companion for this film.
"The literal process was very simple, it was a casting that they sent me around this time. Two scenes were coming, I prepared them with my acting coach and sent them. A month later they had already told me that I had stayed. " Eduardo talks to us in an interview for EstiloDF.
And he adds that although that was simple, all that it implies and that is not always seen, is the complicated thing.
"There is a very long road behind me, from my beginnings at 5 years old. There is a path of work and perseverance, because this career is full of 'no's', there are more 'no' than 'yes', and you have to endure. Behind that casting comes a lot of work and sacrifices. "
Eduardo Minett has dabbled in theater, music, television and cinema, this project being his big step to Hollywood in a co-starring role alongside an established actor like Eastwood.
"I knew it was a movie in which Clint directed and acted, but I didn't know what my character was, because they only sent two small scenes. I didn't know that Rafo was the co-star, until they gave me the script, I got home, I started reading it and suddenly I saw that he appeared in one scene, and then in the next, and in the next … I look around and see that he appears in most of the movie. It was a great surprise. "
How difficult is it to record with a movie legend?
Eduardo told us that the first days were complex, because although English is not difficult for him, being in a place where they are speaking to you all the time -sometimes at the same time- in this language without rest, it is a bit overwhelming at first. . Especially when no one else speaks Spanish.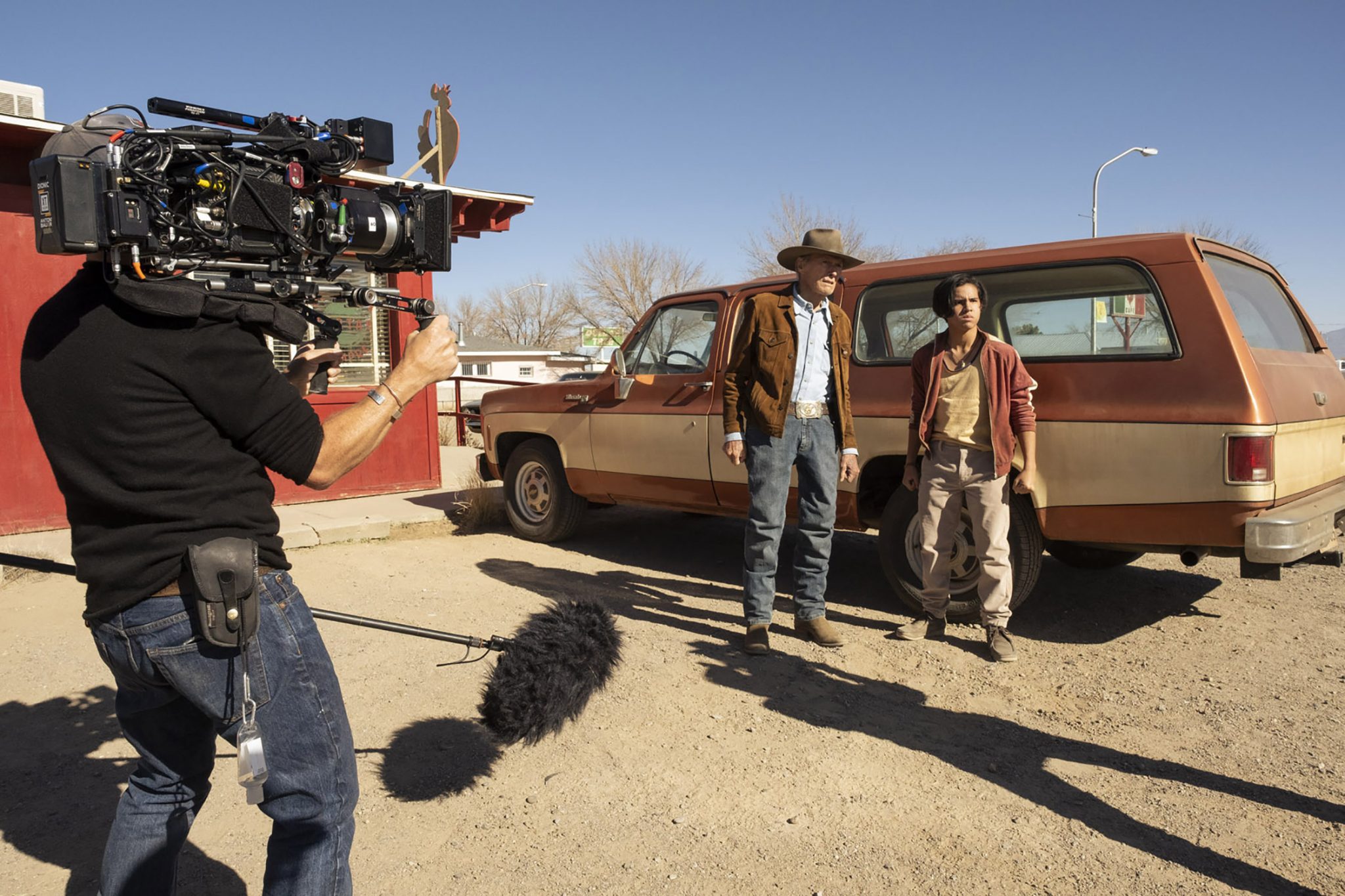 "Yes it was a bit difficult at the beginning, because always reaching an unknown place causes us a bit of nerves, even a bit of fear. In this case I came to a different country, with a different language. Clint always works with the same team, that's why it's so fast to record with him, because everyone already knows him and knows what he wants, I was the new one and the one who had to get used to that way of working. " confessed the actor, who also assured that once he got used to it, everything flowed much easier.
A filming full of talent and admiration
"For me it was like entering kindergarten and graduating from university. They were two months full of learning because I was with him every day, from Monday to Saturday because all my scenes are with him. I had the opportunity to see what it is like to work with Clint as an actor, as a producer and as a director, it is something impressive. Clint at 91 years of age continues to do all three, and in this film he rides a horse, he crouches … it is admirable to see how he continues to do everything for the love of the cinema. "
Seeing Eastwood's work made Eduardo broaden his horizons, so now not only is he starting to continue his acting career, but he would also like to learn about directing.
Two key lessons for Eduardo
In addition to the fact that the atmosphere on set was very calm, Eduardo told us that he had great learnings from this experience, but he mainly treasures two of them.
"The first, which was something that the entire production taught me in general, not telling me, but rather something that I saw, is the discipline that everyone has. Each one of them is incredible, super well organized and with a lot of discipline, it was something that everyone taught me. "
On the other hand, the second great teaching came from Clint.
Enjoy what you do. This was something he told me himself and I could see it. Especially now we are always thinking about what we are going to do the next day, if you already did the homework, if you have not studied, etc, or we also think a lot about the past Why did I do this? Why did I do the other? and we are never really focused on living our present, enjoying what we are doing, the present. We never know when our last day will be, and ultimately our present is what we have and what leads us to the future. This was told by Clint and he also proved it to me. Every day she came to the set with a smile, she never got bad. "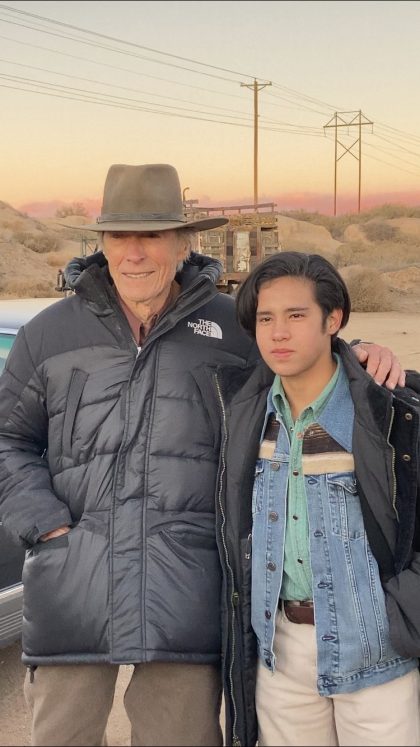 Preparation continues for Eduardo Minett
This may become the last film by the iconic Eastwood, who over 66 years has harvested a solid career that has since become a legend, without a doubt this project will serve as a great boost in Eduardo's career, in addition to being something you will never forget.
"This month I'm going to the United States to perfect my English to get rid of my accent and continue doing more castings. This was a super important step in my career, but you have to keep preparing and breaking rocks. I would like to continue working wherever – Mexico, the United States or Europe – where there are good stories and good characters. "
Many Thanks To The following Website For This Valuable Content.
In an Industry Full of Several 'No's, Eduardo Minett Received a' Yes' from Clint Eastwood – nonenglishfeed