news culture Doom Breaker: The new Webtoon bomb after Solo Leveling?
Is Solo Leveling's spiritual heir being drawn? In any case, Doom Breaker takes up the same codes that made its elder successful in a work with similar characteristics: Zephyr, a human warrior with exceptional tenacity, dies but remakes his life from before with the knowledge acquired throughout of his first journey against the god of demons.
Summary
One before Solo Leveling and one after

Doom Breaker: the new Solo Leveling?
One before Solo Leveling and one after
An increasingly popular manga genre, the manhwa gradually imposed itself in reading habits. It's a Korean comic book format, often designed for the web (even if it can then be adapted into traditional formats with paper manga for example). A format that has become more than a fashion, as evidenced by the number of increasingly successful works in recent months: Tower of God, God of High School but also Solo Leveling, a leader of its kind. Completed at the end of December with its 179th chapter, the work created by Chugong takes place in a fantastic world where various portals linking the world of humans to that of monsters appear. The humans then unlock their own powers to fight against the invaders: we follow the story of Jinwoo, a human without any particular characteristics but who inherits the power to level up. He is the only one who can gain power, and quickly becomes much stronger than everyone else.
Doom Breaker: the new Solo Leveling?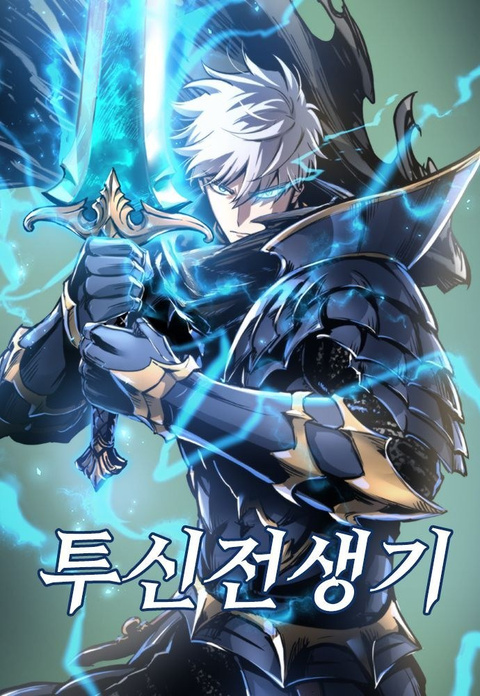 This principle of a main character far superior to his adversaries is taken up in one of the manga of the moment: it is Doom Breakerof which a quick animation of the drawings was made by Webtoon not long ago and is available in the header of this article. Doom Breaker was made by Cheongdam of which it is the first manhwa. Still in a fantasy world, we follow the story of the human Zephyr. He is the last survivor of humanity and is destroyed by Tartaros, the god of demons. Upon his death, he is resurrected by the gods of Olympus: well entertained by his tenacity and his fight against Tartaros, they decide to give him a second chance and send him back ten years. If he loses all his skills in battle, he retains memories of his former life and collects gifts from the gods. With this in his pocket, he swears to save humanity and take his revenge on Tartaros.
As mentioned above, the principle recalls that of Solo Leveling in that the protagonist quickly becomes excessively strong relative to their surroundings. It is also more than similar to that of another successful manhua (the Chinese version of the manga) which is Tales of Demons and Gods : we follow the story of Nie Li, a summoner who returns to the past following a lost fight. He then returns to the past with all the knowledge acquired in his first life: academy, fighting and flirting… life has become child's play for him.

By CharlanMhgWriting jeuxvideo.com
PMTwitter
We want to thank the author of this post for this outstanding material

Doom Breaker: The new Webtoon bomb after Solo Leveling?