Game News Final Fantasy XVI: A big reveal soon? A nice surprise unveiled
Since its announcement in 2020, Final Fantasy XVI has been particularly discreet. Today, Square Enix seems to want to make amends by revealing a little surprise on the occasion of the 35th anniversary of the series.
Final Fantasy XVI, a production that takes its time
On September 17, 2020, during a PlayStation Showcase, Final Fantasy XVI surprised everyone by unveiling an amazing trailer that transports the player to a sumptuous medieval universe. However, since this magnificent trailer, information on the title is scarce, despite the various promises and other appointments. Moreover, Naoki Yoshida, the producer of the game is well aware of this, since at the end of 2021, he takes the floor on Twitter to ask for forgiveness and announce that the development of the RPG is behind schedule.
Last time we spoke, I promised that I would have more information on Final Fantasy XVI sometime in 2021. However, I regret to inform you that I will not be able to hold this Promise: Complications from the COVID-19 pandemic delayed development of the game by nearly six months. Naoki Yoshida, producer of Final Fantasy XVI
Following this announcement, Naoki Yoshida added that we would be entitled to a "big reveal" in the spring of 2022.
I'm excited to let you know that we're planning to do our next big reveal in the spring of 2022, to build excitement ahead of the game's release. Naoki Yoshida
Thereafter, radio silence, but for a few hours now, there seems to be something new since a new clothing collection has just appeared on the side of UNIQLO.
A collection for the 35th anniversary of the saga
Indeed, a leak has just revealed that the brand will partner with the Final Fantasy license on the occasion of the 35th anniversary of the video game series to create a whole new range of clothing. This last, available in the image below and on sale at the end of April (at least in Vietnam), does it announce a new speech from Square Enix?
A State of Play Final Fantasy XVI coming soon?
We now hope that this new clothing collection is not the long-awaited "big reveal" teased last year by the game's producer, but that it is there to accompany a much more important announcement: why not a brand new State of Play entirely dedicated to Final Fantasy XVI in the coming weeks? Indeed, if the UNIQLO t-shirts are expected for the end of the month, including that of the sixteenth episode, we can assume that the RPG will be highlighted a few days before. Of course, this is all just speculation. So all we have to do is cross our fingers…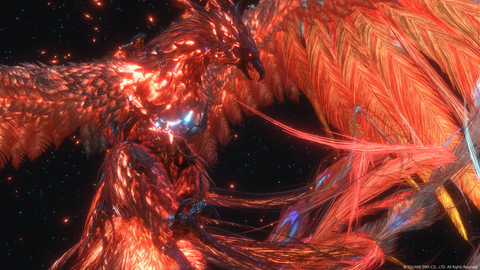 ---

By JeromeJoffardWriting jeuxvideo.com
PMTwitter
We wish to say thanks to the writer of this short article for this incredible content

Final Fantasy XVI: A big reveal soon? A nice surprise unveiled