Game News Game Pass: 6 must-do sci-fi games
Science fiction is a literary, cinematographic, video game genre, in short, artistic, extremely appreciated. By trying to represent a probable future of our world or by taking great liberties, he was able to unite thanks to various major works, which have since entered popular culture. The Game Pass has dozens of titles that can fit into the science fiction category. We've selected a handful that deserve the spotlight.
No Man's Sky
No Man's Sky is above all the story of an incredible redemption. That of a developer, Sean Murray, that of a studio, Hello Games, and of course that of a game. A game released hastily that did not correspond to the initial promises. But over the years, No Man's Sky has become the title it always should have been: a fabulous adventure in a universe of science fiction., playable alone or with others, where the player is propelled into a galaxy to explore. Going from moon to moon, from planet to planet, from system to system, he gathers information and discovers amazing indigenous races. Hello Games' work puts exploration at the center of its mechanics, as well as crafting and the construction of industrial complexes. With its neat atmosphere, its procedural universe which generates pleasant surprises, and the impression of freedom it provides, No Man's Sky has become a sandbox within which gameplay emerges. If you love exploring the galaxy, we can also warmly recommend Elite & Dangerous.
---
Mass Effect Legendary Edition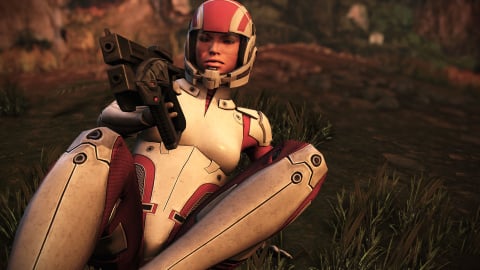 Unlike the Star Wars saga, which is not really science fiction despite appearances, the Mass Effect trilogy fits perfectly into this category. We find different technologies based on very real scientific research, as well as a proposal of what becomes of humanity in a universe where other races have been discovered. Because yes, the title of BioWare takes place several hundred years in the future, after humanity discovered on Mars a device allowing to travel faster than light. There's science in Mass Effect, with genuine thoughts on the horrors that can come from technology. There are also politics, to the point where the player must at many times make crucial choices that the main protagonists will remember from one episode to another. The Mass Effect trilogy is perhaps the best representative of the science fiction genre in the gaming world.
---
Quantum Break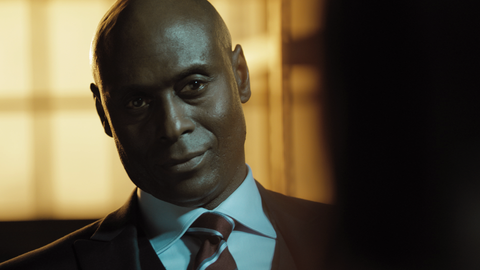 In the collective unconscious, science fiction tends to be limited to creations set in the future and in space, with spaceships and advanced technologies. Yet the genre is much broader than that. By tackling the time loop and trying to explain scientifically what causes it, Quantum Break is a sci-fi app that went a bit unnoticed when it was released in 2016.. However, he has real qualities. First of all, it has a cast with small onions with Shawn Ashmore, Aidan Gillen, Courtney Hope, Lance Reddick or even Dominic Monaghan. Then, it offers nice graphics which showcases some tough action scenes inside which the player can use many weapons as well as powers related to time management. Finally, the game proposes to make choices that have the effect of changing the course of an included TV series. This rather interesting and original concept makes Quantum Break a true video game UFO… that it's time to (re)discover.
---
Outer Wilds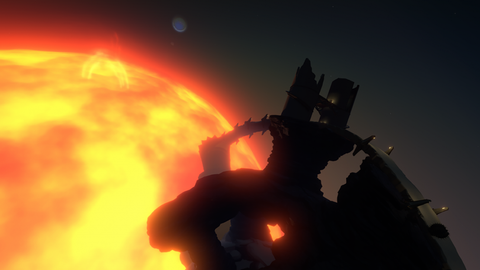 We hesitated to put this Outer Wilds which is not strictly speaking a game of SF. But it is inspired by many works of the genre! And then we would really like the whole earth to play it, let's face it. The title edited by Annapurna talks about narrative space exploration… in full time loop. It's very simple, every 22 minutes, the little fictional solar system in which you are going to carry out your explorations, on foot or in a ship, literally explodes, and you wake up the next moment as if nothing had happened. past. From there, it's up to you to investigate: why is the sun reddening and exploding? What's that little station that shatters into pieces the first few moments you wake up? Why are you the only one who remembers past events? So many questions that will find answers during the different loops. Although the Outer Wilds universe is inspired by many works of science fiction, the title offers an adventure like no other.
broken age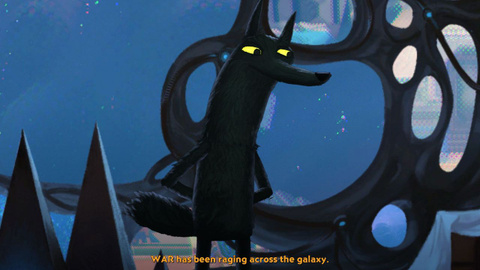 No, it's not just action games or sci-fi RPGs. Developed by talented studio Double Fine led by Tim Schafer, Broken Age is an old-school adventure game, since it borrows point and click codes. In this epic, the player in turn embodies Shay, a young man living aboard a spaceship, and Vella, a young woman whose destiny is to end up devoured by a monster. Broken Age is both funny and packed with ingenious puzzles. Thought to appeal to the youngest but filled with elements intended for adults, the title of Double Fine is, of course, a little less crazy than the other productions of the studio, but it offers interesting reflections. Its availability in the Game Pass means that you can now safely lose money. Who knows ? Maybe you'll discover an SF/Fantasy adventure that won't leave you indifferent.
---
Subnautica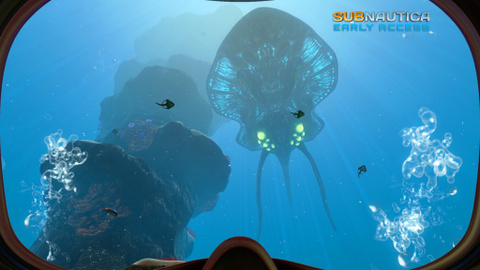 Forget space and dive into an underwater world with us. To put it simply, consider that this dear Subnautica is a game that has revolutionized the rules of its genre: survival-craft. Forget the earth, forget the holidays, the construction of generic cabins, hunting and basic crafting, here we play Captain Nemo on a distant planet covered in water! In addition, know that the title of Unknown Worlds shines with the audacity of its game design. Your progress and your collection of resources, you will lead them by constantly keeping an eye on your oxygen meter. The deeper you dive, the more the pressure eats away at the precious seconds you can hold out before you choke. You will therefore spend a few hours in the corals, bright and welcoming, before gradually sinking into the seabed, building bases, vehicles, and advancing in the storyline. Subnautica is a small bomb served by an exceptional soundtrack. Watch out, fear of the depths lurks.
Other games could have been mentioned such as Crysis, Deep Rock Galactic, Halo, Astroneer, AI: The Somnium Files, Lemnis Gate, Doom Eternal, Dishonored, Perfect Dark, Prey, Exo One, The Ascent, The Gunk, Anthem , Dead Space (trilogy), Outriders or Alien Isolation.

By CarnbeeJournalist jeuxvideo.com
PM
We wish to say thanks to the writer of this short article for this remarkable content

Game Pass: 6 must-do sci-fi games