Game News Gran Turismo 7: The 5 iconic cars of the series
Expected for March 4, 2022, Gran Turismo 7 is quietly preparing its arrival on PlayStation 5 and PlayStation 4. While waiting to squeal the tires on the Nürburgring, we come back to 5 iconic cars from the series that have made drivers happy.
Summary
Castrol Tom's Supra '97

Nissan GT-R

Dodge Viper GTS-R Team Oreca

RUF CTR Yellowbird

Ford GT
Castrol Tom's Supra '97
Playable in Gran Turismo 5, Gran Turismo 6 and announced as available in Gran Turismo 7, Toyota's Castrol Tom's Supra '97 is a legendary car. Part of the GT500 class, the star class of Super GT, it managed to end the reign of the GT-R in 1997 thanks to the driving skills of Michael Krumm and Pedro de la Rosa. Sold for 900,000 credits in GT5 and GT6, the Castrol Tom's Supra '97 is a vehicle particularly appreciated by connoisseurs. For the record, the real car was found in a warehouse in Japan, without engine. One crowdfunding is then launched in 2020 to restore the racing car to its former glory.
---
Nissan GT-R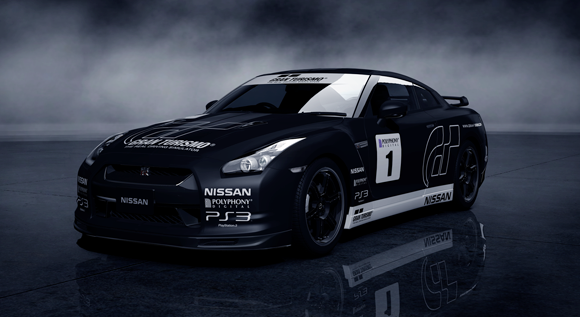 Cheaper to produce than its European rivals, the Nissan GT-R left an indelible mark on the motoring world with its superb performance. Nissan's machine has actually won several world records on the famous Nürburgring circuit. A must-have for Gran Turismos, in particular thanks to the Nissan Skyline GT-R, the supercar finds itself powered on the cover of Gran Turismo 5 Prologue, one of the best-selling games on the PlayStation 3.
---
Dodge Viper GTS-R Team Oreca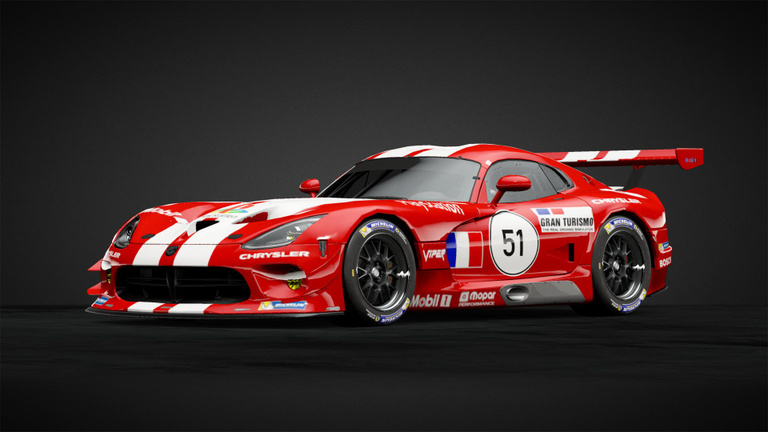 A monster of power that comes to us from the United States, the Dodge Viper GTS-R is a GT-class racing car that met with success in several endurance events in the late 1990s. Its imposing V10 engine also gave it to win the 24 Hours of Le Mans. Appearing in Gran Turismo 2 ('99 model) and accessible in almost all Gran Turismos since Gran Turismo 3 A-Spec ('00 model), the Viper GTS-R is an emblematic sports car of Gran Turismo.
---
RUF CTR Yellowbird
For a number of years, racing games not produced by Electronic Arts were deprived of Porsche-branded cars. Before seeing the German group arrive for the first time in GT Sport in 2017, Gran Turismo players had no choice but to have fun with the RUF CTR Yellowbird. Faster than a Porche 930, the RUF CTR Yellowbird was considered the fastest production car of its time. It is found in Gran Turismo 2, Gran Turismo 4, Gran Turismo 5 and Gran Turismo 6.
---
Ford GT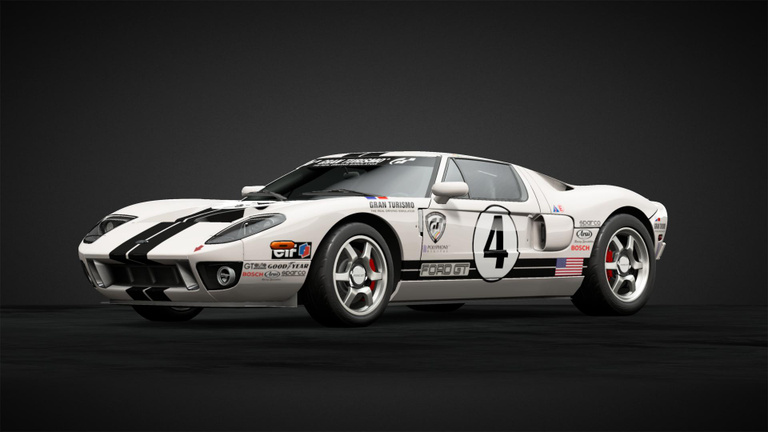 Star car from Gran Turismo 4 that can be admired in all its splendor both on the cover of the game (in its white color) and during the introductory sequence, the Ford GT is an iconic vehicle of the Gran Turismo series. Tourism. We find it from Gran Turismo 2 to GT Sport with different concepts, and we can drive it in the future Gran Turismo 7. Thanks to its innovative technologies, the Ford GT has become one of the favorite cars of Gran Turismo fans.

By RichardLendersJournalist jeuxvideo.com
PM
We want to say thanks to the writer of this write-up for this awesome web content

Gran Turismo 7: The 5 iconic cars of the series