news tip Gran Turismo 7: vroom vroom, the list of trophies is coming at full speed
Is the king back? Highly anticipated by many fans of a cult license which is (already) celebrating its 25th anniversary this year, Gran Turismo 7 is about to burn the gum again, exclusively on PS4 and PS5. While waiting for our dedicated guide, we offer you this opportunity to discover its complete list of trophies!
Drivers around the world, rejoice, Gran Turismo 7 is coming and it's all about reminding you who's boss on the track! The new iteration of the famous Polyphony Digital license celebrates its quarter century in 2022 and arrives exclusively on Sony consoles, of which it has always been considered one of the strongest franchises and a technological showcase for the manufacturer. For this occasion, we invite you to find in our complete guide to Gran Turismo 7 the complete list of trophies for this highly anticipated new title, valid on PlayStation 4 and PlayStation 5. The trophies of "GT7" are 54 in number and distributed as follows: 47 bronze, 4 silver, 2 gold (including one hidden) and of course, the coveted platinum trophy. Discover without further delay their complete list!
Bronze trophies (47)
The car for life

Started the first menu.
Automotive history student

Completed the first car collection menu.
Fantastic climb

Gained 5 or more places in a single round.
Flawless Driver

Completed a race without colliding or going off track.
In a pocket square

Won a race by 0.5 seconds or less.
Far ahead

Won a race of at least two laps with a lead of 10 seconds or more.
No assistance required!

Completed a race without using assist features.
New tires

Made a pit stop during a race and changed tires.
First step to mastery

Completed a circuit (all sectors) in Circuit Experience mode.
circuit apprentice

Completed 5 circuits (all sectors) in Circuit Experience mode.
Completed in 60 seconds

Drove a lap in less than a minute on the Tsukuba Circuit.
First time in Formula

Driven a Formula.
Accustomed to the podium

Finished ten times on the podium.
Under the rain

Got the permit in the rain.
Seasoned pilot

Obtained all permits.
Versatile

Won on 10 different circuits.
Long live the mud

Won 10 races on off-road circuits.
Full tank

Stopped during a race with fuel consumption and filled the tank.
Empty tank

Experienced fuel starvation during a run with fuel burn.
Hell of a look!

Purchased and installed aerodynamic parts.
Reinforcement

Reinforced 10 times the rigidity of a car body.
immaculate car

Washed a car 10 times.
Attention: wide body!

Installed a wide body.
The taste of tuning

Purchased and installed prep parts.
Little boost

Bought a turbo or supercharger 10 times.
Sports Mode debut

Finished a race in Sport mode.
In-depth mastery

Completed 50 races in Sport mode.
Photography enthusiast

Took 100 photos in Scapes or Race Photos.
Remembering the Nürburgring

Took a Scapes photo of a BMW Gr.3 on the Nürburgring.
Souvenir of Le Mans

Took a Scapes photo of the Audi R18 TDI (Audi Sport Team Joest) at Circuit de la Sarthe.
Heavy transport

Bought a pickup.
Carbon neutral!

Bought an electric car.
Safety first

Bought a safety car.
Life with a legend

Bought a car from the legend car dealership.
Freewheeling

Bought 10 sets of rims.
Heart stroke

Bought the same car 10 times.
burnt gum

Earned 10,000 points in Drift Challenge.
Join the 200 mph (322 km/h) club

Reached a speed of 200 mph (322 km/h).
speed demon

Reached a speed of 500 km/h.
Time Assailant

Participated in 100 time trials.
The circle is complete

Completed 500 miles (804.672 km) on oval circuits.
Angeles Crest Highway Drive

Traveled 66 miles (106 km), the length of the Angeles Crest Highway, USA.
Le Mans promenade

Covered 2,209.536 km, the total distance of the 24 Hours of Le Mans.
Walk on Route 66

Traveled 2,451 miles (3,945 km), the length of Route 66 in the United States.
Crossing the Atlantic as a team

By driving with other players online, you have traveled a distance equivalent to the first non-stop transatlantic flight, or 5,810 km.
Automotive passion

Has stored 50 cars in the garage.
No car, no life!

Has stored 100 cars in the garage.
Silver trophies (4)
circuit master

Completed 15 circuits (all sectors) in Circuit Experience mode.
Archdemon of Speed

Reached a speed of 600 km/h.
Team Autobahn Ride

By driving with other players online, you have covered a distance corresponding to the total distance of the Autobahn network of Germany, which is 13,191 km.
Three legendary cars

Acquired the three legendary racing cars destined to win 24-hour races.
Gold trophies (2)
hard work always pays

Earned gold for all permits.
Final (hidden trophy)

Fulfilled the end criteria.
Platinum Trophy (1)
Gran Turismo Platinum Trophy

Earned all Gran Turismo 7 trophies!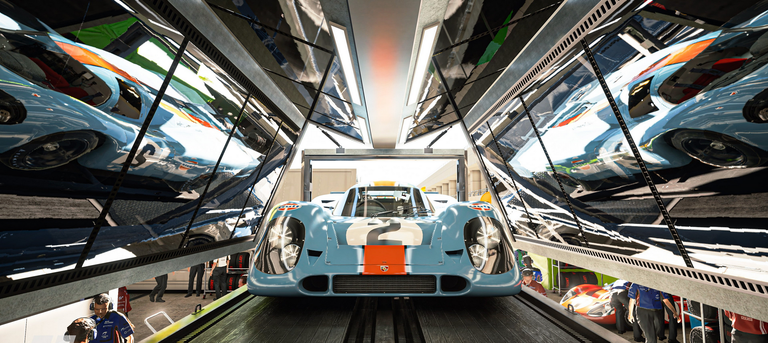 Gran Turismo 7: all our guides, tips and tricks
By AntistarJournalist jeuxvideo.com
PMTwitter
We would like to say thanks to the author of this short article for this outstanding web content

Gran Turismo 7: vroom vroom, the list of trophies is coming at full speed