Game News Horizon Forbidden West invites you to travel again on PS4 Pro on video, the sister of the PS5 has it in the belly
The sequel to Horizon Zero Dawn may have been released almost two months ago, but Sony and PlayStation continue to promote it to constantly recruit new explorers ready to take part in Aloy's journey. Since February 18, we have seen the game shine with a thousand lights on PS5 but its big sister, the PS4 Pro, is not to be outdone as this new gameplay trailer of the excellent game made by Guerilla Games proves!
Summary
Horizon Forbidden West shines brightly on PS5, but not only!

A still stunning PS4 Pro version
Horizon Forbidden West shines brightly on PS5, but not only!
In almost two months of updates, Horizon Forbidden West has continued to improve. Not that the Guerrilla Games game came back from afar but, on the contrary, because the developers have already made some edits to perfect what is one of the best open-world of recent years. In the shadows, the Guerrilla Games teams are getting closer, little by little, to a resplendent rendering, and that's good because one of the previous updates allows you to immortalize all that!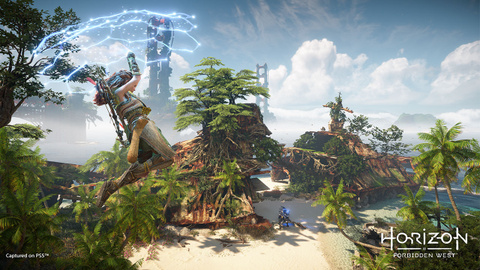 While the players PS5 rave about the beauty and efficiency of this long-awaited sequel, thinking to taunt players with their gleaming console, Sony and PlayStation have come to show that the version PS4 Pro is not just a simple consolation prize for those who fail to steal a next-gen console from various merchants and online stores. For almost a minute and thirty seconds, Aloy takes us on her dangerous exploration of the Prohibited West thanks to a PS4 Pro that has not said its last word!
A still stunning PS4 Pro version
Due to the shortage of components and difficulties in the supply chains, Sony took, last January, decision to increase production of PS4 and PS4 Pro to compensate for the lack of stocks of PS5. In the interest of this strategy, the Japanese company continues to promote some of its exclusives and, currently, Horizon Forbidden West is the perfect candidate to extol the fine qualities of the PS4 Pro and the performance that it is capable of. to reach. You are hesitating about buying a PS4 Pro Or buy it on your current console? PlayStation has prepared the best answer for you!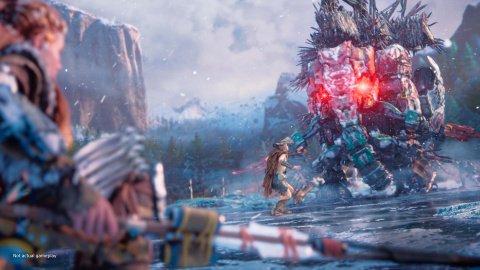 In this mixture of gameplay and sequences extracted from the game engine, Horizon Forbidden West tries to show its best light on Sony's old console. The bet is successful since the images are sublime, both in terms of the environments and the details of Aloy's character. On the subject of fluidity, we are also served when we observe the movements of the machines and the dantesque fights from which our heroine must emerge victorious. There is no doubt that Guerrilla Games has not taken its work on this PS4 version over the leg!
---

By JinxebWriting jeuxvideo.com
PM
We would like to thank the writer of this write-up for this awesome content

Horizon Forbidden West invites you to travel again on PS4 Pro on video, the sister of the PS5 has it in the belly