News hardware This new PC fits in your hand… and yet it is very powerful
It's time for miniaturization: after the Steam Deck, which brought PC gaming to a portable console, here is a truly "micro" microcomputer. 11 cm side, 5 cm high… and it hosts a latest generation AMD processor.
Mini PCs are not entirely new and we already know Intel's NUCs, capable of providing the essentials in office automation in a "pocket" format. But let's look at Asrock here, a Taiwanese manufacturer that is certainly less well known than Asus, Acer or MSI, but which offers a whole host of interesting products.
Its latest: the 4×4 BOX-5000. Under this rather barbaric name hides a very small case measuring 11cm square and 4.8cm high, which contains a latest generation AMD processor. The trick here is to opt for an APU (processor and integrated graphics chip) from the world of laptops, in order to take advantage of the lowest possible consumption. Asrock indeed integrates a Ryzen 5000 under Zen3 architecture, available in three models to choose from: Ryzen 3 5400U, Ryzen 5 5600U and Ryzen 7 5800U. Three low-power chips (TDP of 15W), but which will nevertheless offer an excellent level of performance for office automation.
It's not quite a gaming machine… except in cloud gaming
On the other hand, we should not hope for a miracle in terms of video games: the APU Ryzen 5000 integrates a "Vega" generation Radeon graphics circuit, which is the one that precedes the current RDNA2 generation. We can therefore easily run 2D games (often typed "indies") or older 3D titles. For recent games, it will be necessary to drastically lower the level of detail or limit the definition to 720p.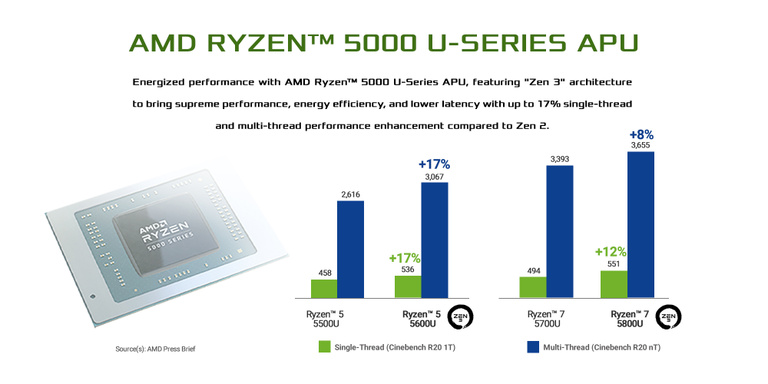 Of course, there will remain the cloud-gaming solution, such as GeForce Now, Stadia or Xbox Game Pass. With a good Internet connection, you can enjoy recent games in excellent conditions. GeForce Now, for example, offers ray-tracing and DLSS in many of its games.
The Zen3 generation Ryzen 5000s will in any case be perfect for a wide variety of "office and productivity" tasks, with even some light video editing. You must therefore see this mini PC as a work machine to take everywhere.
A very complete connection and WiFi 6e
Another interesting use for this mini PC: behind a TV as a Media Center. Coupled with a keyboard, a wireless mouse and a controller, it can be used to watch movies, series and play cloud-gaming.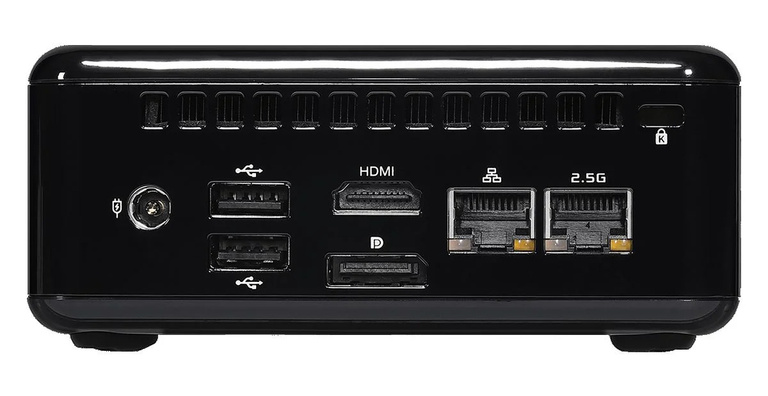 Despite the small size of the case, the connection is there: at the front, a jack, two USB-C ports, a USB-A port. On the back: two additional USB-A ports, an HDMI 2.0a output, a DisplayPort 1.2a output and two Ethernet network ports. We also take advantage of the 6th WiFi.
For the moment, Asrock has not communicated on the price and the release date of this mini PC 4×4 BOX-4000, but it will not be long.
Visit the Asrock store on Amazon
---
This page contains affiliate links to some products that JV has selected for you. Each purchase you make by clicking on one of these links will not cost you more, but the e-merchant will pay us a commission.
Learn more.

By JiikaaJournalist jeuxvideo.com
PM
We would like to give thanks to the writer of this write-up for this incredible web content

This new PC fits in your hand… and yet it is very powerful