Game News War in Ukraine: Gran Turismo 7 pulls out of Russia, more PlayStation games to come?
The current war in Ukraine is pushing many industries to act against their Russia, on their scale and in their respective milieus. This is particularly the case of the video game and, in this case, of a certain Gran Turismo 7 which has just discreetly withdrawn from sale.
A first measure against Russia from PlayStation?
Today is a special day for Sony as it marks the arrival of Gran Turismo 7, its new exclusive from a flagship franchise that needs no introduction. The stakes are high, of course, with a colossal budget and an obvious sales imperative. However, this does not prevent Sony from opting for a precise gesture which could well amputate part of its scores: the manufacturer has obviously not put the title of Polyphony Digital on sale in Russia.
At least that's what the PlayStation Store says. localwith a release originally set for March 4, 2022, now displaying a "release date pending confirmation". Sony would therefore have chosen to postpone the arrival of its exclusivity on Russian lands (definitively?) in all discretion? According to Eurogamer, it would be a move that follows similar moves in the industry to isolate the country and incite an end to the war in Ukraine. We therefore expect a speech from the Japanese giant.
The postponement of Gran Turismo 7 in Russia rightly echoes the urgent speech of the Deputy Prime Minister of Ukraine, Mykhailo Fedorov, only a few days ago: he was directly asking PlayStation and Xbox to boycott Russia if they "upheld human values".
More precisely, the politician wanted "all video game development companies and eSports platforms block all Russian and Belarusian accounts"as well as "temporarily suspend their participation in all eSports events".
Sony as Microsoft had not answered; Nevertheless, today's news about Gran Turismo 7 suggests that the Japanese firm has thought about the issue. Will other PlayStation games be withdrawn from sale in Russia?
We remind that Electronic Arts has chosen to remove Russian teams from FIFA games ; as for CD Projekt (The Witcher 3, Cyberpunk 2077) or Bloober Team (The Medium), these studios simply decided to stop selling their products in the country.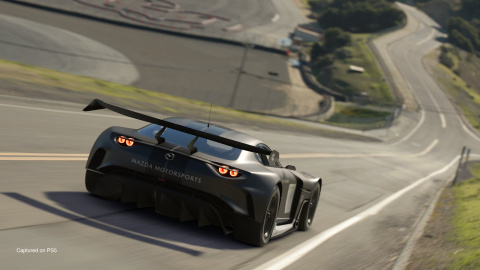 ---
Buy Gran Turismo 7 on PS5 for €63 instead of €79 at Amazon
This page contains affiliate links to some products that JV has selected for you. Each purchase you make by clicking on one of these links will not cost you more, but the e-merchant will pay us a commission.
Learn more.

By Max_DodgerJournalist jeuxvideo.com
PMTwitter
We would like to say thanks to the writer of this short article for this incredible web content

War in Ukraine: Gran Turismo 7 pulls out of Russia, more PlayStation games to come?