After having known the highlights of cinema during the last edition of the Oscars, the time has come for its counterpart and now we will witness what worst in the seventh art world during the next edition of the awards Razzie.
Traditionally celebrated one night before The Hollywood Academy announce its winners, this time the organization chose to reformulate and only shared the list of nominees.
This year there is no clear favorite, as the first place of nominations has a triple tie between 'Cats', 'Rambo: Last Blood' and 'Tyler Perry's A Madea Family Funeral', all of them, aspiring to win the title of worst movie of the year.
While the delivery date of the next Pemios RazzieIt is known that it will be the first time that the ceremony is televised, so a meticulous and better organized gala is expected.
See the complete list of nominees for the Razzie 2020:
WORST MOVIE
Cats
The Fanatic
The Haunting of Sharon Tate
Tyler Perry's A Madea Family Funeral
Rambo: Last Blood
WORST DIRECTION
Fred Durst, by The Fanatic
James Franco, by Zeroville
Adrian Grunberg, por Rambo: Last Blood
Tom Hooper, Lt. Cats
Neil Marshall, por Hellboy
WORST ACTOR
James Franco, by Zeroville
David Harbour, por Hellboy
Sylvester Stallone, por Rambo: Last Blood
John Travolta, by The Fanatic and Trading Paint
Matthew McConaughey, por Serenity
WORST ACTRESS
Hilary Duff, por The Haunting of Sharon Tate
Anne Hathaway, by Compulsive scammers and Serenity
Rebel Wilson, por Compulsive scammers
Francesca Hayward, for Cats
Tyler Perry (as Medea), by Tyler Perry's A Madea Family Funeral
WORST SUPPORTING ACTOR
Bruce Willis, por Glass
Seth Rogen, por Zeroville
James Corden, by Cats
Tyler Perry (as Joe), by Tyler Perry's A Madea Family Funeral
Tyler Perry (as Uncle Heathrow), by Tyler Perry's A Madea Family Funeral
WORST SUPPORTING ACTRESS
Jessica Chastain, for X-Men: Dark Phoenix
Judi Dench, por Cats
Fenessa Pineda, for Rambo: Last Blood
Rebel Wilson, por Cats
Cassi Davis, por Tyler Perry's A Madea Family Funeral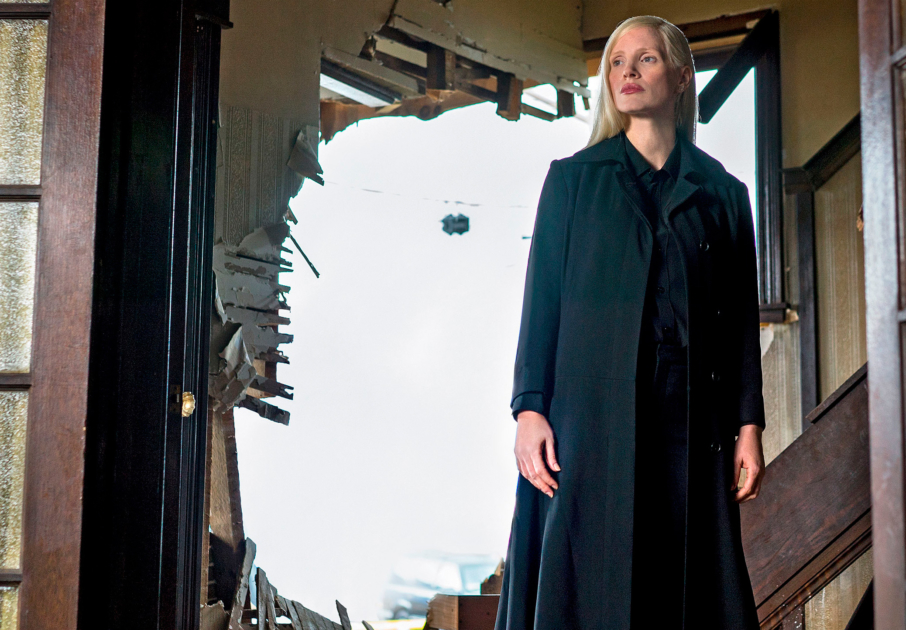 WORST COUPLE ON SCREEN
Any pair of medium feline-medium human hairballs, for Cats
Jason Derulo and his package diminished by CGI, by Cats
Tyler Perry y Tyler Perry (o Tyler Perry), por Tyler Perry's A Madea Family Funeral
Sylvester Stallone and his helpless anger, for Rambo: Last Blood
John Travolta and whatever script he accepts
WORST SCRIPT
Lee Hall and Tom Hooper, for Cats
Daniel Farrands, for The Haunting of Sharon Tate
Andrew Cosby, por Hellboy
Tyler Perry, by Tyler Perry's A Madea Family Funeral
Matthew Cirulnick and Sylvester Stallone, for Rambo: Last Blood
WORST REMAKE, PLAGIARISM OR SEQUEL
X-Men: Dark Phoenix
Godzilla: King of the Monsters
Hellboy
Rambo: Last Blood
Tyler Perry's A Madea Family Funeral
WORST TEMPORARY DISCARD FOR HUMAN LIFE AND PUBLIC PROPERTY
Rambo: Last Blood
Joker
Hellboy
The Haunting of Sharon Tate
Dragged Across Concrete
RAZZIE OF REDEMPTION
Eddie Murphy, my name is Dolemite
Keanu Reeves, por John Wick 3 y Toy Story 4
Adam Sandler, for Diamonds in the Rough
Jennifer Lopez, for Wall Street Scammers
Will Smith, por Aladdin
Many Thanks To The following Website For This Valuable Content.
Meet the list of nominees for the 2020 Razzie Awards, which point to the worst in cinema