Estimated reading time 4 minutes and 32 seconds
The feel-good movie, this genre popularized ten years ago by American cinema, gives you, as its name suggests, fishing and a smile, by highlighting the emotional evolution of the characters. , often around a specific event.
Fisher King:
Released in 1992, Fisher King is a gem of poetry, humor and tenderness. It brings together Robin Williams in one of his first dramatic roles, an unmistakable Jeff Bridges and an unrecognizable Amanda Plummer. And if cameos by Tom Waits are not enough to convince you, tell yourself that the film is directed by Sir Terry Gilliam (Brazil, the Army of 12 Monkeys…).
Little Miss Sunshine:
THE feel-good movie par excellence, Little Miss Sunshine is a must on the list. Released in 2006, this joyful road-trip follows a dysfunctional family over 1h20. The work of Jonathan Dayton and Valérie Faris has made it possible to discover or rediscover exceptional actors, such as Greg Kinnear, Toni Collette or Paul Dano, while giving his first role against the grain to Steve Carell.
Whip it:
Drew Barrymore's first attempt at directing is a masterstroke. Surrounded by Ellen Page, Kristen Wiig, Marcia Gay Harden and Juliette Lewis, this almost 100% female cast is also 100% feminist. We tell you more in our review of the film.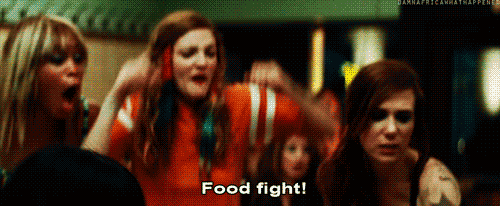 Tokyo Godfather :
"Tokyo Godfathers" is an animated film directed by one of the masters in the field, Satoshi Kon. The film presents itself as a fable telling the story of three homeless people who, on Christmas Eve, find a baby in a dump and make it their mission to find the toddler's parents at all costs.
Family values, friendship, compassion, redemption as well as social issues build this touching and funny story as possible.

Moonrise Kingdom :
Directed by the eccentric Wes Anderson (The Grand Budapest Hotel, The Darjeeling Limited…), "Moonrise Kigdom" is a fascinating film with an explosive and magnificent dreamlike quality. The story of two young souls in love with each other doing everything to live a love, which is however forbidden to them. The poetry that emerges from this work is captivating and each shot is reminiscent of a painting in motion.
Try me:
Pierre-François Martin-Laval, better known under the name of Pef, is a former member of the " Robin Hood", and if the comedy is very present in its first realization, it is the tenderness and the innocence of this film which remains with us after viewing.
The American night :
Directed by François Truffaut, the film focuses on the creation of cinematography by explaining to us how a film is shot.
" I know, there's privacy, but privacy, it's lame for everyone. Films are more harmonious than life Alphonse, there is no traffic jam in films, there is no dead time. Films move like trains, you understand? Like trains in the night. People like you, like me, you know it well, we are made to be happy in our work, in our film work. Hi Alphonse, I'm counting on you.".
Do we really need to add anything else to convince you?
The little Prince :
Adapted from the eponymous and famous work by Antoine de Saint-Exupéry, the animated film "The Little Prince" has everything original, between tenderness, philosophy of life and emotions.
Safety Not Guaranteed :
Directed by Colin Trevorrow (Jurassic World), "Safety Not Guaranteed" is one of those films where you feel a sense of fullness when the end credits appear. Despite some irregularities on the side of the staging which remains basic, the story captivates by its atypical scenario with a fairly beautiful and well-made narrative base. Rigid dialogues, rich characters and a cast as we like them (Aubrey Plaza, Jake Johnson…) will end up making you love this film.
The Blues Brothers :
"The Blues Brothers" is a funny musical comedy that will delight music lovers! The story is about Jake and Elwood Blues, tasked with raising $5,000 to save their childhood orphanage. The story is accompanied by high-caliber guest stars, such as Cab Calloway, James Brown, Ray Charles and Aretha Franklin, which gives rise to musical moments of anthology.
This is where I leave You:
Dealing with death in a comedy is not easy, but Shawn Levy does it perfectly in " This Is Where I Leave You ». To do this, he accompanies moments of strong emotions with scenes of sympathetic humor, which allows the two aspects of the film to perfectly intertwine and this, for our greatest pleasure.
Masquerades:
Closer to home, Masquerades, the first feature film by Lyes Salem (" Oranais ») made everyone agree when it was released. A comedy bordering on burlesque – like Algerian cinema no longer saw – Mascarades is also a topical social fable.
Bonuses:
But also "Amelie Poulain", "Penelope", "Jane Wants a Boyfriend", "Away We Go", "Play it like Beckham" and "The delicacy".
We would like to say thanks to the writer of this article for this outstanding content

12 Feel-Good Movies to Watch