Did you love the romance between Lara Jean and Peter in To All The Boys I've Loved Before? Then you should fall in love with these 3 other movies.
At the office, in the evenings, around the coffee machine, everyone has only one movie in their mouths!
And yet, rare are the workers, even the students, to assume loud and clear their inclination for a teen-movie.
To All The Boys I've Loved Beforea good teen movie
So it's that To All The Boys I've Loved Before has something special. Something that has conquered the crowds.
What is that ?
A little je ne sais quoi of benevolent, passionate, good-natured and romantic. Enough qualities to make me put aside my snobbery and give in to the desires of my beating heart.
You haven't seen it yet? Let me summarize its plot for you:
To all the boys I've lovedfrom its French title, adapted from the books of Jenny Han, it is the story of Lara Jean, a reserved teenager who has only one friend in her entourage.
Of course, there are her two sisters to whom she is very close.
But the eldest leaves to study far from the family cocoon and the youngest would like to stop canceling her evening plans to keep her big sister company.
If she has only a few friends, Lara Jean has on the other hand head full of boys.
In all, there were five. Five for whom she had real crushes, from her childhood until now. She also dedicated to each of them a letter revealing his feelings.
Only here, these letters were intended to stay warm in his closet. One day, however, the five boys receive the famous fiery words in their mailboxes…
Are you dying now to expand your knowledge of teen movies?
Let me help you ! Here are 3 films to watch if you liked TATBILB :
sierra burgess is a loserthe Netflix novelty
Sierra is a young woman who is a little plump and uncomfortable in her own skin. Her father is a brilliant author, and she wants to follow in his footsteps by writing herself, especially poetry.
Brilliant, funny and superb, Sierra does not however realize her assets. She drags herself a lack of self-confidence which pushes her to pretend to be someone else.
Indeed, following a manipulation by the wicked high school cheerleader, Sierra's number ends up in the hands of the school's handsome kid.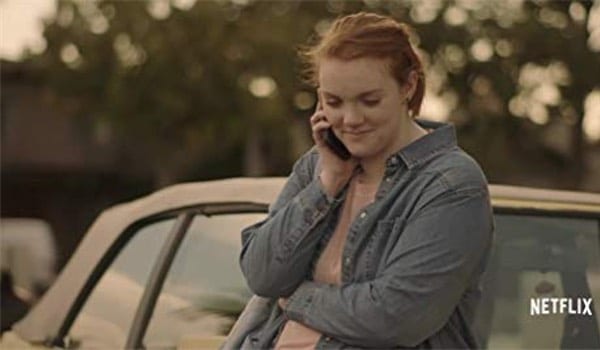 And he takes her for said mean cheerleader.
But it's Sierra who's texting him. Well with Sierra that he is slowly falling in love…
Do you like the plot already?
Wait, I saved the best for last: Noah Centineo, the atomic BG of To All The Boys I've Loves Beforealso plays in it.
Which personally convinced me to watch this film immediately.
Funny and sensitive, chances are that this film will win your heart.
Love, Simonthe essential teen-movie
While Simon is in high school, love at first sight falls on the corner of his head.
But this lightning love is not intended for her best friend, nor for any girl in her school.
His crush: an anonymous Internet user to whom he sends messages and who happens to be a man.
Simon is gay, and no one knows. He confides his fears, his doubts and his existential questions to this boy he has never seen.
But then, life is full of pitfalls, and Simon will experience one of them.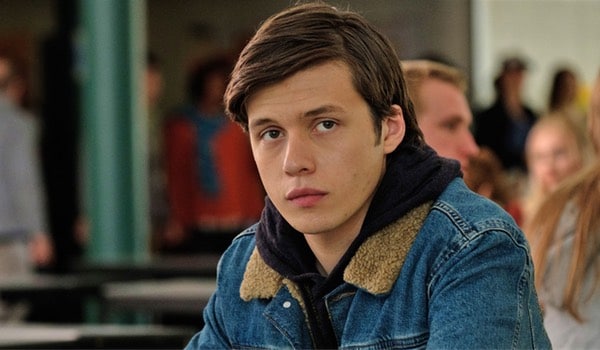 One of his comrades falls on his email exchanges and the threatens to reveal everything if he does not comply with one of his wishes.
"Blackmail is shit Jean-Luc! Leave the gentleman alone!"
The rest, I cannot tell you. I'd rather you discover the many twists and turns of Love, Simon.
In any case, I was delighted to see such a subject brought to the screen with such intelligence and I was very proud, when it came out, that madmoiZelle was a partner.
I advise you a thousand times Love, Simon, which questions our relationship to the "norm", to our sexuality, and to others.
A little gem, shaped by Greg Bertanti.
The Kissing Boothlove or friendship ?
Please note, I would like to point out that this film is FAR from being the best in the Netflix catalog.
However, its themes are quite close to the films mentioned above, and if it is not a weapon to brandish during dinners with moviegoers, it is to be considered for evenings at home, a bucket of braised chicken/tofu placed on your bedside table.
What is it about ?
About a girl who has a crush on a guy. Only then, she knows that this guy is not made for her!
Despite this information, she gets it into her head to win him over, even if it means betraying one of her friends…
As in the three previous films, it is here a question of dilemmas between love and friendship, of hopes, pretenses, and sometimes betrayals…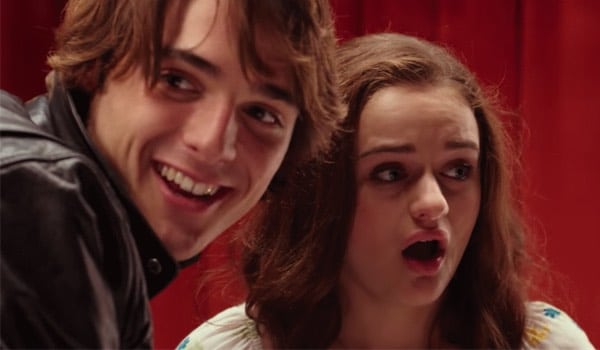 A bit corny the praloche and sewn with white thread, but perfect for clearing your head!
That's Jacquotte, here ends this brief selection.
Do you have another suggestion? Do not hesitate to specify it in comments.
Read also : 6 Things to Know About Noah Centineo (To All The Boys I've Loved Before)
We want to thank the author of this short article for this incredible web content

3 teen-movies to see if you liked To All The Boys I've Loved Before