Teleformat shared with ttvnews your selection of the 12 most prominent premiere formats of the last month.
Projects from Spain, Brazil or Colombia stand out among the 12 most relevant entertainment premieres of the month of June according to the latest selection by the Teleformat consultancy revealed to ttvnews.
The list is completed with shows from markets such as the US, UK or Holland, as well as Japan.
Teleformat selects, month by month, the premiere formats that, in its opinion, stood out during the last month on screens around the world.
The selection is made on the basis of local and international success, impact and originality.
Here are the 12 formats for the month of June:
BSO with Emilio Aragón
OST with Emilio Aragón (initials for Banda Sonora Original) supposes the return to the small screen of the musician, singer, comedian, actor and presenter Emilio Aragón. This project, directed and presented by Aragón, is defined as a musical entertainment show that honors its main guest in each installment, through the songs that make up the soundtrack of his life.
Country: Spain
Chain: #0
Producer: Caribe
I owe you this Brazil
Te Devo Essa Brasil (I owe you Brazil) is a reality show of reforms and surprises that emerged as a Brazilian version of the original American format Celebrity IOU, also adapted in Finland and very
soon in Australia. With 10 installments scheduled for its first season, the show shows Brazilian celebrities willing to help important people in their lives by renovating their homes by surprise as a way of gratitude.
Country: Brazil
Chain: SBT
Producer: Discovery Networks / SBT
Distribution: Discovery Content Sales
Call for witnesses
Appel à témoins (Call to Witnesses) is a magazine, offered live and presented by Julien Courbet and Nathalie Renoux, which tries to obtain new information on murders in which the guilty have never been found or on cases of missing persons who remain without Explanation.
Country: France
Chain: M6
Producer: C Prod
BET Presents The Encore
BET Presents The Encore is a reality show that brings together the most memorable female singers of the 1990s and 2000s to form the ultimate R&B supergroup.
Country: USA
Chain: BET
Producer: Kingdom Reign Entertainment
I Can See Your Voice Junior
I Can See Your Voice Junior is the children's spin-off of I Can See Your Voice, which RTL 4 offers as a special to end the second season of the music contest originally from South Korea. In this case, the protagonists are children between 10 and 15 years old.
Country: Netherlands
Chain: RTL4
Producer: Warner Bros. International Television Production Nederland
Distribution: CJ ENM
Latin Flow
Latin Flow is a 13-part musical reality show, which is offered on the Amazon Prime Video platform and on MTV Latin America. The format, which is entirely recorded in Medellín, a city known as the heart of urban music, narrates the lives of nine successful Colombian singers, dancers, songwriters and producers who narrate personal and professional experiences.
Country: Colombia
Chain: Amazon Prime Video
Producer: FoxTelecolombia / Viacom International Studios
The Cube
The Cube is the US version of the successful eponymous format that debuted on the British network ITV in 2009 and has been adapted in many countries. It is a contest in which pairs of candidates enter a transparent cube with the aim of passing seven tests of ascending difficulty for which they have nine lives.
Country: USA
Chain: TBS
Producer: 59th & Prairie Entertainment / All3Media America / Objetive Media Group America
Clarkson's Farm
Clarkson's Farm is an eight-part reality series that follows 61-year-old English presenter and journalist Jeremy Clarkson as he tries to manage and run his own farm in the Cotswolds, in the heart of the British countryside.
Country: UK
Chain: Amazon (SVOD)
Producer: Expectation
White Body
White Body is a physical test contest in which eight celebrities, dressed entirely in white, have to avoid getting stained while facing different challenges and obstacles involving colorful paints and powders.
Country: Japan
Chain: TV Asahi
Producer: TV Asahi
The Celebrity Dating Game
The Celebrity Dating Game is a modern spin-off of The Dating Game, a classic dating contest created by Chuck Barris in 1965. This remake, hosted by actress Zooey Deschanel and singer-songwriter Michael Bolton features a cast of stars from television, music, humor, reality and film in search of love.
Country: USA
Chain: ABC
Producer: Sony Pictures Television
Distribution: Sony Pictures Television International
Capital One College Bowl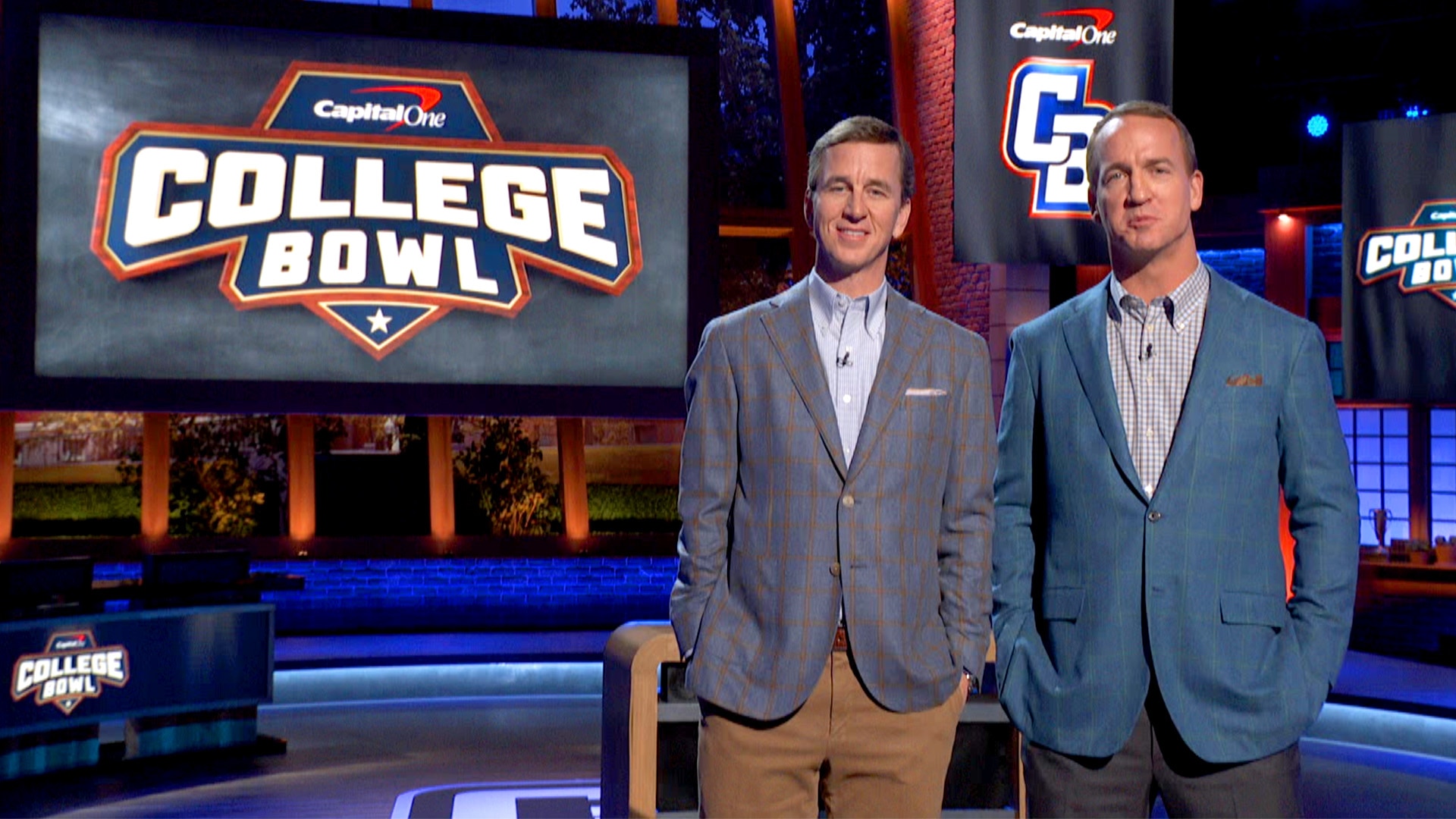 Capital One College Bowl is a revival, presented by Peyton Manning, of the classic quiz show that made the leap from radio to television in the 1960s. Across 10 broadcasts, 12 teams Three students representing different universities must work together to answer questions on a wide variety of topics.
Country: USA
Chain: NBC
Producer: Universal Television / Village Roadshow Pictures
When Nature Calls with Helen Mirren
When Nature Calls with Helen Mirren is a comedy show that focuses on the funniest side of the wild world. Actress Helen Mirren uses her talent for comedy to take viewers on a captivating and hilarious journey through the animal kingdom in various parts of the world.
Country: USA
Chain: ABC
Producer: BBC Studios
.