'My first kiss 3', the 'thriller' 'Beckett', with John David Washington, and 'Zombieland: Kill and finish' are the most outstanding novelties of the week.
Netflix seems to have proposed to offer us a summer of cinema, and week after week it incorporates new films of the most appetizing into its catalog. The next few days you will be able to enjoy titles such as My First Kiss 3, the 'thriller' Beckett, with John David Washington as the protagonist, and the anime Monster Hunter: Guild Legends.
In addition, this week will also be available the sequel to Zombieland, Kill and finish.
Then you can check lThe movies that premiere on Netflix from August 9 to 15.
ORIGINAL NETFLIX MOVIES
My first kiss 3

This week premieres on Netflix My first kiss 3, the long-awaited third and final part of the romantic comedy starring Joey King. In this new adventure, Elle, about to start her stage in college, must make one of the most important decisions of her life. Should she travel to the other side of the country to live with her boyfriend Noah, or would she have to keep her promise and go to the same university as her best friend, Lee?
Premiere: August 11th
'Monster Hunter: Guild Legends'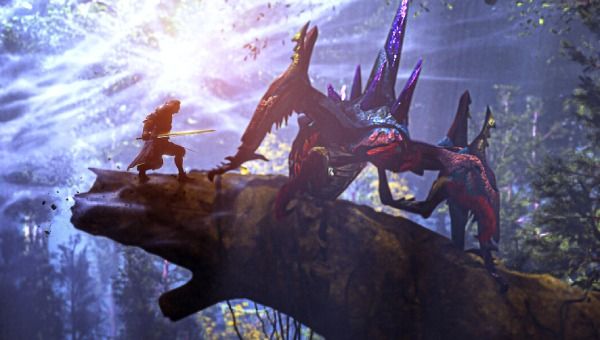 Monster Hunter: Guild Legends is the title of the animated film that hits Netflix this week. Based on the well-known Capcon video game saga, the film takes place in a world where humans coexist alongside different monsters. Young Aiden has always dreamed of becoming a hunter. What she didn't expect was having to do it suddenly, when an ancient dragon appears in her village and threatens to destroy everything in its path.
Premiere: August 12th
Netflix: All Movies Releasing in August 2021
Beckett

John David Washington and Alicia Vikander are the protagonists of the action thriller Beckett. The plot follows Beckett, an American who travels on vacation to Greece. Once there, he becomes the main suspect in an accident and consequently the target of the authorities. Desperate, he tries to get to the United States embassy to prove his innocence and request asylum, without knowing that he is involved in a dangerous conspiracy.
Premiere: August 13
OTHER PREMIERE FILMS
Zombieland: Kill and Finish

The streaming giant's catalog welcomes Zombieland: Kill and Finish, the sequel to the film directed by Ruben Fleischer. Again, Wichita (Emma Stone), Columbus (Jesse Eisenberg), Tallahassee (Woody Harrelson) and Little Rock (Abigail Breslin) must stand together to face the hordes of zombies that roam freely in the post-apocalyptic world in which they have fallen. to live. But the undead won't be your only headache. And it is that being a family is not always easy.
Premiere: August 14
– The goddess of asphalt
Premiere: August 11th
– The power of the mafia
Premiere: August 11th
– The strange prison of Huntleigh
Premiere: August 11th
– On the trail of Canada's coastal wolves
Premiere: August 15th
– An impetuous principle
Premiere: August 15th
– Brief history of atomic madness
Premiere: August 15th
– Cuba remembers
Premiere: August 15
– Minesweeper rats from Mozambique
Premiere: August 15th
– The Secret Life of Guinea Pigs
Premiere: August 15th
– Nazis in the CIA
Premiere: August 15th
– The search for Hitler's bomb
Premiere: August 15th
– Jump
Premiere: August 15th
– Patong Girl
Premiere: August 15th
– Cooties
Premiere: August 16th
Netflix: All series premiered in August 2021
Many Thanks To The following Website For This Valuable Content.
Netflix: Movie Releases August 9-15 – Movie News