Spider-Man: No Way Home, the latest installment in the MCU wall-crawler trilogy developed by Sony Pictures and Marvel Studios, finally has an official trailer.
That's right, after months of waiting (and lots of speculation about when it would arrive), we've been able to get our first look at the next movie starring Tom Holland, and it looks like it's going to be a roller coaster ride of emotions.
After a time when it seemed like Sony and Disney might have ended their collaboration, the most famous arachnid will return in what will be the most ambitious film in their series yet.
You can check out the first trailer for the movie below, but other than this, what else do we know about Spider-Man: No Way Home? We have all the information on the cast of the film, possible plot points, other major leaks, and what we would like to see from the film as part of Phase 4.
Next you are entering the spoiler zone for Spider-Man: Far From Home, Loki and Scarlet Witch and Vision, so if you are not up to date with all that, save this reading for another time. Those of you who have already seen those movies and series, you can stay.
Spider-Man: No Way Home Release Date: December 17, 2021
Spider-Man: No Way Home will be released on December 17, 2021. It will be the final release in what will be a year full of MCU movies, featuring Shang-Chi and the Eternals. Meanwhile, Black Widow started Marvel Phase 4 in July.
Of course, all this counting on the fact that the world of cinema will not be affected by more delays related to Covid, although that is something that no one can assure right now. Marvel Studios president Kevin Feige has stated that the film should not be delayed and, according to the first trailer for the film, the release date has not changed either.
So we are hopeful that No Way Home will follow its route plan and be with us in time for Christmas.
Spider-Man Trailer: No Way Home
After an incomplete trailer leaked online on August 22, the official trailer for No Way Home was released following its premiere at CinemaCon on August 23.
The images that can be seen confirmed numerous rumors surrounding the film. According to the video above, Peter Parker will seek the help of Doctor Strange to make his secret identity as Spider-Man anonymous again.
As fans will recall, Peter's identity was revealed by Mysterio (played by Jake Gyllenhaal) at the end of Spider-Man: Far From Home. The first trailer for No Way Home shows that Peter is having a difficult time due to his fame (plus everyone thinks he killed Mysterio), so he turns to Strange in hopes of reversing that situation.
However, things don't go according to plan, and the odd duo ends up contributing to the arrival of the Marvel Cinematic Multiverse (MCM). We say 'contributing' because Wanda Maximoff and Sylvie (a temporary variant of Loki) also participated during their Disney + series.
As we can see from the images, previous versions of Spider-Man villains, including Doc Ock, appear in Peter's reality and seem to start to wreak havoc. So apparently it will be up to Spider-Man (or the Spider-Men?) To save the day again.
Reparto de Spider-Man: No Way Home
At this point, we know without a doubt that Tom Holland will return as Peter Parker, Jacob Batalon will return as Ned, Peter's friend, and Zendaya will play MJ again. All three feature prominently in the trailer, so fans will be delighted to see them reprise their roles.
Marisa Tomei and Jon Favreau repeat as Aunt May and Happy Hogan, and Tony Revolori also seems to have returned to his Flash Thompson character, albeit with a makeover.
Stephen Strange, played by Benedict Cumberbatch, will likely take on Iron Man's role as Spider-Man's mentor and help undo the multiversal damage he has helped create. Alfred Molina, who has confirmed his return as Otto Octavius ​​to Variety, can also be seen in the trailer.
As for who else could appear, there are a host of characters that we may see again.
Jamie Foxx looks like he's going to be Electro again (given he confirmed it in a post from Instagram now removed, in October 2020), while this No Way Home trailer drops that we could see Willem Dafoe's Green Goblin.
JK Simmons will make a cameo as J. Jonah Jameson as he did in Far From Home as well, while Rhys Ifans's Lizard is believed to be briefly seen in the upcoming trailer. Michael Keaton's vulture could make a comeback as well, and while highly unlikely, wouldn't it be great to see Gyllenhaal as Mysterio again?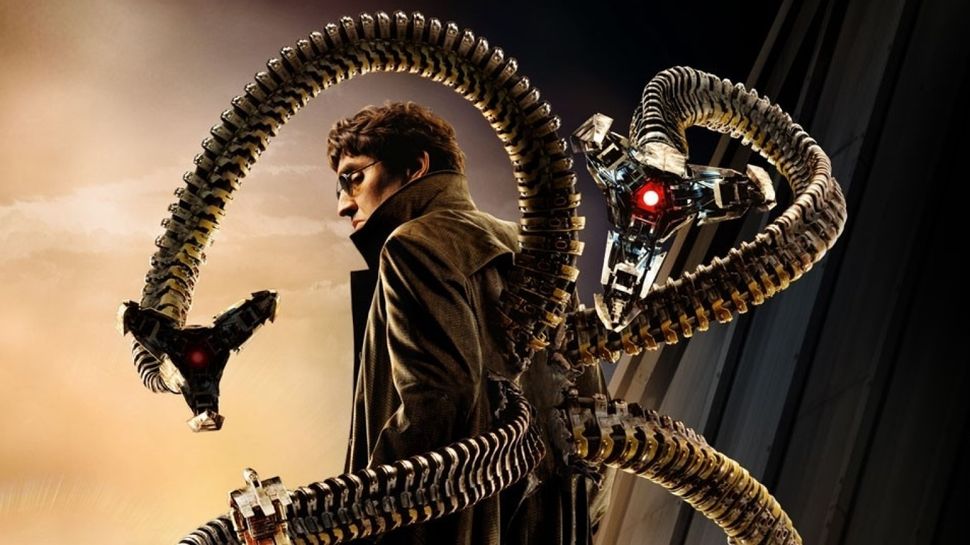 There has also been a lot of speculation that Tobey Maguire and Andrew Garfield could again embody their respective versions of Peter Parker / Spider-Man.
Garfield and Holland have played down rumors that the ancient wall-crawlers will return, but footage of both has been seen on set, supposedly. We are not going to post them here, but you can find them on Reddit and on social media.
Since Doctor Octopus and Electro have come to the MCU from previous universes, Maguire and Garfield will almost certainly show up to help Holland's Parker shake off the bad guys.
Lastly, rumors that Charlie Cox will reprise his role as Daredevil from his Netflix series have been gathering momentum. An original report from Murphy's Multiverse has been corroborated by ComicBook.com, which says that he was apparently seen on the set of the film.
We will have to wait to see if it is true, although one February 2021 casting call He suggested that a scene was being filmed in a courtroom. That court case is part of the movie trailer, some fans believe that Cox appears at 0:30, but in reality there is no proof of his appearance. We cross our fingers in case we are lucky.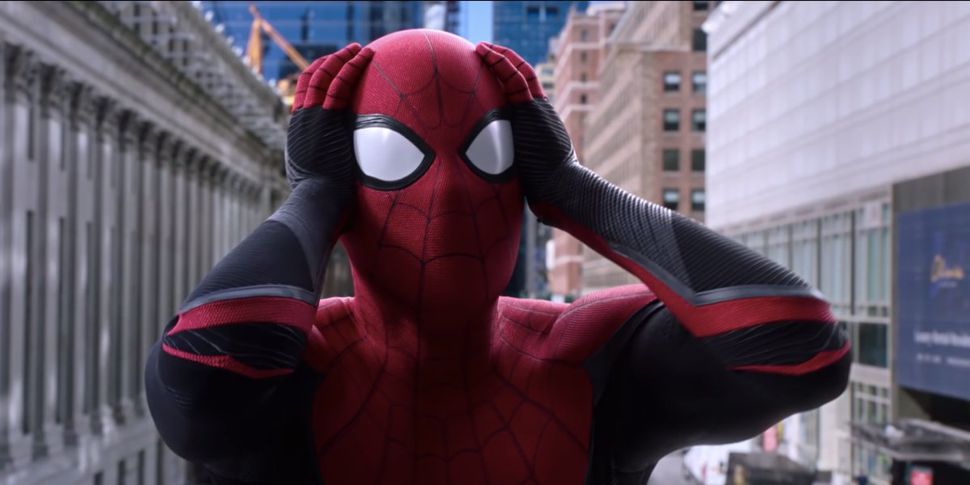 Spider-Man: No Way Home: Plot Details
With the trailer already released, Sony and Marvel have released an official, albeit brief, synopsis of the film.
According to ComicBook.com, the synopsis reads: "For the first time in Spider-Man's cinematic history, our friend and neighbor is unmasked and can no longer separate his normal life from the great responsibility of being a superhero. When he asks the Doctor for help. Strange, the stakes become even more dangerous, forcing him to discover what it really means to be Spider-Man. "
The third Spidey movie will deal with the aftermath of the Far From Home ending, where Spidey was basically accused by Mysterio of being a terrorist, and J. Jonah Jameson made an appearance to reveal the superhero's secret identity as Peter Parker.
As we've said before, that means Peter will be put on trial for allegedly murdering Mysterio, but since he returns to the institute at some point, we believe that (with the help of Matt Murdock?) He will be found not guilty. However, with his secret identity revealed, that will be only the first step in clearing his name.
In the Marvel comics there is also a story in which Peter uses magic to undo the public revelation that he is Spider-Man.
After Peter revealed his identity in the Civil War comic series, Mephisto's powerful magic was used to make everyone forget him, so it was speculated that Doctor Strange might do something similar to help him get out of his trouble with identity in the UCM.
Now that the trailer is out, we know that the controversial One More Day comic story involving Peter's identity, magic, and making people forget he's Spider-Man will be loosely adapted in this movie.
Also, the rumor that a group of villains will enter the scene is surely a way to pave the way for the arrival of the Sinister Six, who are basically a team of enemies who make Peter worse than ever. These would be Electro, Doc Ock, the Green Goblin, the Vulture (if Michael Keaton returns) and Mysterio (if he finally survived). So far there are five: the Scorpion, also known as Mac Gargan (played by Michael Mando), already exists in the UCM, and with that we would already have at 6.
What do we want to see in Spider-Man: No Way Home?
Here's our wish list for the MCU's third Spider-Man movie.
Balance the appearance of villains
If you've read all the information and rumors we've just outlined, you may be having flashbacks. The 2007 film Spider-Man 3 directed by Sam Raimi, stood out for similarly including a lot of characters, especially villains. And it is something that aroused a lot of criticism and did not like the fans. A few years later, the same thing happened with The Amazing Spider-Man 2.
We hope this Spider-Man movie has learned from those mistakes of the past, and manages to include all the villains, without losing the thread of the story.
A connection to Spider-Man: A New Universe
The animated movie Spider-Man: A New Universe, is one of the best superhero movies ever created, and it deservedly won an Oscar for Best Animated Feature in 2019. It seems likely that Sony will want to put its various Spider-men in that animated universe at some point, and It would be great if No Way Home could connect the threads in the post-credits. Imagine No Way Home ending with an animated Tom Holland teaming up with Miles Morales …
That Daredevil return to the MCU
Marvel Studios has two options regarding Daredevil: keep Charlie Cox's interpretation of the character on Netflix, or wait and recast. We would rather they stay with Cox; It is not necessary for them to adopt everything that happens to the character in the Netflix series, the simple fact of having the same actor in the MCU would be something that fans of the series would like very much.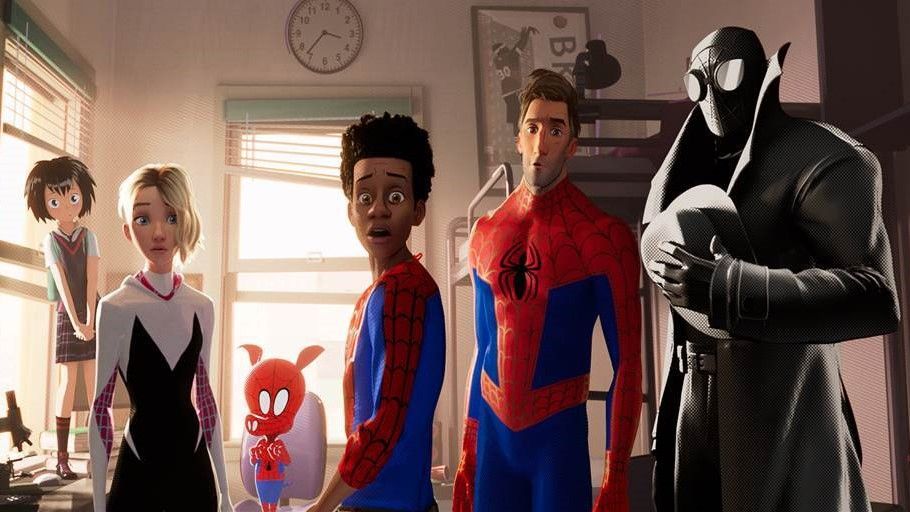 Many Thanks To The following Website For This Valuable Content.
release date, cast, plot, trailer and more – nonenglishfeed