Michelle Williams and director Thomas Kail could have become husband and wife. A source close to the couple has pointed to USWeekly that the couple, that she is expecting her first child together, he has celebrated his wedding in secret. The news comes days after the international press publish images of the protagonist of My week with Marilyn and his partner Kail sporting wedding bands while enjoying a meeting with friends in New York.
VIEW GALLERY


At the moment there are no more details about his supposed private wedding. The actress nominated for an Oscar up to four times He got engaged to his partner last December, around the same time it was announced that they were expecting a child together. "They are very happy and excited to bring a baby into the world," a source told Us Weekly last January. The same source pointed out that Williams "hoped to marry" Kail before their baby was born.
For Kail it will be her first child, but not for Michelle Williams who is already the mother of Matilda, 14, born from her relationship with the late actor Heath Ledger. Williams, 39, and Kail, 43, they met while working on the miniseries FX Fosse / Vernon, which premiered in April 2019, a role for which Michelle also won an Emmy for best actress.
-Surprise! Michelle Williams is engaged and expecting a baby
-Matilda Ledger hits a 'stretch', without losing the identical resemblance to his father
MIchelle Williams she was married from summer 2018 to early 2019 to musician Phil Elverum. Then a source stated to People, that the couple had broken up "amicably" and that they continued to have a cordial relationship. For Thomas it would also have been his second wedding, as he was previously attached to actress Angela Christian, whom he divorced at the end of 2018.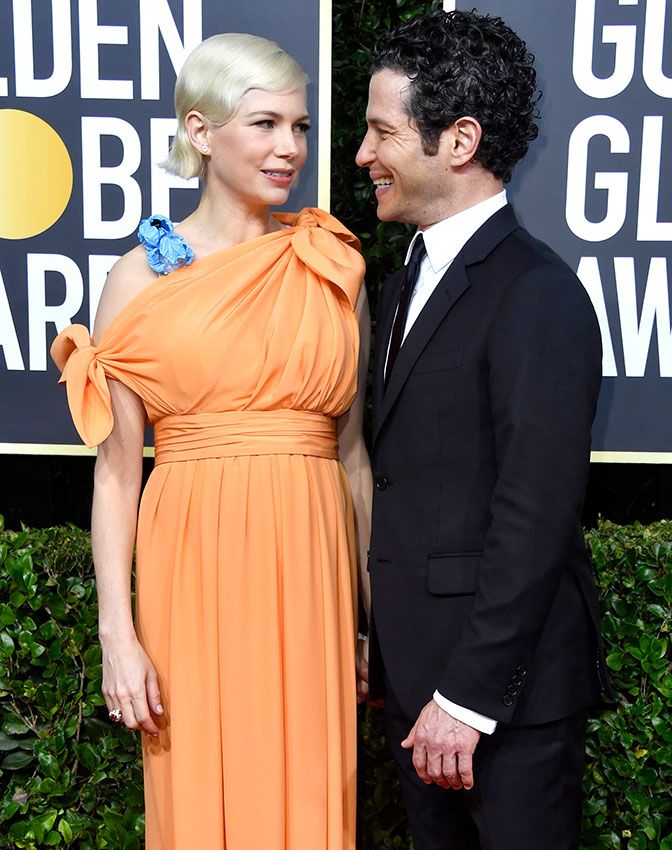 VIEW GALLERY


As Williams prepares to welcome her second child, the actress revealed that she has taken time off. Before taking home the SAG Award for Best Actress in a Television Series for her role as Gwen Verdon, she spoke about her plans to stay home in preparation for the new addition to her family. "I haven't taken a job since [Fosse / Verdon]"said the actress who dedicated the award to her partner and daughter. "Tom I want to share this award with you." "Matilda, It is one thing to be honest as an actress and quite another to be honest as a human being. That's what you are. You have taught me a lot, I love you and I'm finally coming home ", Told him.
Kail is popularly known for his directing work in the Broadway productions of In The Heights and the musical awarded with a Tony Hamilton, both written by Lin-Manuel Miranda.
To know the most relevant of hola.com and not miss articles like this one, subscribe to our newsletter here.
.
Many Thanks To The following Website For This Valuable Content.
Secret wedding? Michelle Williams and Thomas Kail wear wedding rings