Sweden had a small chance, which became a big chance, and here we are.
How wide is that door to the World Cup?
A third, I would say.
Just so that everyone agrees on the basics themselves:
A World Cup will be played next winter. Why? Because it's too hot in the summer in Qatar, where the World Cup will be played. Why there? Because they have oil and great arenas. Why? Because guest workers have built them, with the risk of their own lives, which has caused some problems even for the football world's most powerful institutions. Why? Because customers find it difficult to deal with misogynistic, LGBTQ-hating non-democracies.
But it's the World Cup! And Sweden can still qualify!
How?
By becoming second in the group, you get a place in the play-offs, where you play single meetings against first one team, then another. Which teams? Either other group runners-up in the World Cup qualifiers, or teams that have qualified through the Uefa Nations League. Seeded teams (it is determined by previous results) play at home in one match, in the next match the home advantage is drawn.
What is this? Hockeyallsvenskan?
Qualifying and sporting conditions must be simple and straightforward, it is a foundation in football's attractiveness. I just want it said.
Because now it has suddenly become easy. The Czech Republic at home, Russia or Poland away in a possible final match.
How easy will it be?
Not easy at all.
It will not be easy
The Czech Republic is the kind of team that Sweden would most likely have behind them in a group game, but in a single match they scare me. Silhavy's 4-2-3-1 are tough to break down, they have their defensive back from West Ham, they have Tomás Soucek's physical strength, and they have Patrik Schick, who is now in the condition that made Roma believe him as a future world conqueror.
No, it will not be easy, even if Sweden at home, with its audience, will go in as the favorite for that match. Shall we say 60 percent? And in that case, the straight track leads east, to a 50-50 match in Poland or Russia.
I understand that it would be strange for Janne Andersson to combine the lottery into one package. He will not want to say a word about what awaits in the final before he and his gang are there. But we are not league captains, so we can treat ourselves to that. In the final, the same thing awaits as in the semifinals: a kind of heavy front attack (Lewandowski is 185 and the world's best moving nine, Dzjuba is four and a half meters tall and not the world's best moving nine).
May we choose so… Dzjuba. It makes me happy that Valerij Karpin has become a football coach, because he looked like one already when he played in La Liga, and he has made Russia a tough team to face since last summer. The only time they lost was in the must-win match against Croatia, they lost on a late own goal even though they were drowning in both water and Croatian attacks.
Russia fits better than Poland
I believe regardless that Russia would suit Sweden better than the alternative. Although Emil Forsberg beat Poland this summer, and even though Poland is miles from the team that a few years ago was a highly reasonable candidate to challenge in a European Championship or World Cup final, so… have seen national team football in Poland when it really matters, when the flags dances and the marching music thunders and Robert Lewandowski warms up – then you have a feeling that it will be very tough.
The comes to be very tough.
But now we at least know what to expect, now it is finally possible to understand exactly what this qualifier is about. Sweden against the Czech Republic, perhaps against Russia or Poland. And I also know who is absolutely happiest if he were to face Sweden: Paulo Sousa forgot the math in the group final, rotated away the home advantage to the first qualifying match. Now he can at least get a home game, which would save his job.
He hopes so. Sweden is hoping for its third chance to get to a World Cup that is played in the winter, in the wrong place, but maybe with them, after all.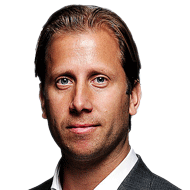 Sportbladet – Allsvenskan
Subscribe to our newsletter about the Allsvenskan – chronicles, reports, interviews, reviews and rankings.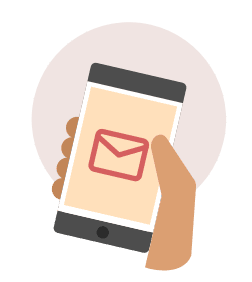 We wish to give thanks to the author of this short article for this outstanding web content

Bank: How wide is that door to the World Cup? A third