Next week, Norwegian elite football will present a strategy to strengthen its international competitiveness.
Let me present a reasonable vision for Sweden:
In 2028, the Allsvenskan will be the world's best football league.
Djurgården – VSK! Sirius – ÖSK! Malmö FF–Jammerbugt! When Discovery sent out its watch list for the Allsvenskan teams' training matches, there was a slight rush through the body. The coaching carousel spins, the new acquisitions pass their test laps on the exercise bike, AIK sets fire to Skytteholm during this year's first training session, wherever you turn there are signs that King football is on its way back in the middle of the snow.
A flower, in the middle of the asphalt.
The pandemic tells us to stay home, but football promises otherwise. If I turn on the TV, I see Spanish clubs play the Super Cup in TV-friendly four-team format directly from Saudi Arabia, I see Saudi-owned Newcastle recruit Kieran Trippier for blood money, or Arsenal who leave the FA Cup against Forest. They play in all white, in support of a heartwarming fight to reverse the trend of knife-breaking among young people.
"It's time to make a real change, through real action" announces the club in its social media. If you look closely at the white, you see the advertisement for a state airline from a country where it is still not illegal for a husband to rape his wife.
To traverse the golden rule of parenthood:
Small clubs, small problems. Big clubs, big problems.
Wants to quadruple player sales
In the coming week, Norsk Toppfotball, Norway's equivalent of Swedish Elite Football, will present a thorough strategy document in which they outline an idea for the next six years. The phenomenal digging football magazine Josimar has come across a copy, and told about parts of the program statement. It is about an intimate collaboration with the TV rights holders TV2, about how to turn public opinion about the Var system, about player development and ownership influence. Norway, like Sweden, has a set of rules that can govern and limit how much power investors or AS (Norway's limited company form) should be able to have over the sporting part of a sports association, to protect the membership board.
The latter is not a new point of discussion in the neighboring country. Not here either, but the supporter and member influence has been so strong in football that no club leader seriously dares to challenge the consensus around the 51 percent rule.
It's actually a bit of a shame.
When Norway talks about quadrupling player sales (to one billion kronor) and about reviewing ownership, when they present a screening where – as Josimar points out – the word "commerce" occurs more often than the word "sporting", I think it is healthy and makes sense. If the goal of our football is to be able to compete internationally, you have to turn stones, investigate, take the discussion all the way.
What do we really do if we want to have as sporty a strong football as possible? We know the answer to that, it is about making the economic muscles grow, of getting closer to the rest of Europe in terms of conditions. If they have Where should we have it too. If they pull in huge TV deals, we must maximize ours. If they have owners who can go in with hundreds of millions, we should investigate the possibilities of doing the same thing here. Rågsvedsgrabben Daniel Ek cranks with billions in front of his favorite club Arsenal, could he imagine doing the same in Stockholm if he got?
This is how we become the best in the sport of football. This way we can become better at competing on the pitch.
Next question:
Do we want that?
The Allsvenskan will be the best in the world
What Swedish football is doing today is to exercise time in a football world that is running, the discussion would win if we could admit it. There is not a sports manager or CEO in the Allsvenskan who does not want to compete, it is their lifeblood to do so, yet we accept a possible handicap along the way.
Leif Øverland, Norway's Mats Enquist, says as it is:
– Top football is business.
He's right. But do we want that to be the case?
Sweden's model is enough for Malmö FF to be able to go to the group stage in the Champions League, Norway is enough for Bodø / Glimt to be able to crush Roma up in northern Norway. In NTF's strategy, they examine how to take the next step, become even better, become a league that can fight with the Premier League for interest and maximize the resources they have. If I had to write my own strategy, I would not be content there, I would set a completely possible goal for a role for the Allsvenskan in a couple of years:
Best in the world.
I'm not kidding now.
To borrow the most established of all Norwegian recipes for success, it is about Godfoten, Nils-Arne Eggen's method for making Rosenborg a European power factor: to develop what you are best at. In the big world, clubs are sponsored or owned by rogue states, they build walls against their members, distance themselves from transparency, step by step from being democratic meeting places.
Swedish football is something else, so why not strengthen it further? It has things that are a wet dream for other leagues, so why not cultivate it? Øverland sounds just like Sepp Blatter's World Cup biennial or one of the Superliga apologists when he talks about "meeting the young people who have other media habits". As if football were any PR company that would chase young consumers instead of educating young citizens.
May have a football they are jealous of
In a generation, Nordic clubs will still not be able to play in the semi-finals of the Champions League, but in a generation, Nordic football could definitely be an absolute antipole to international football-is-business football. We could to an even greater extent have a national football that others have negotiated away or been robbed of, we could have a football they were genuinely jealous of.
We could be the best in the world.
And which sponsors would not fall for it?
Norwegian football has done the job, they have researched and painted a strategy that follows the ambition that is obvious to those who work at the elite level: how do we become as good as possible. If I may wish for one thing in the Swedish football debate (yes, or public debate, if you will be like that), it would be that we started at the other end, talking about what "good" means.
Ask me to produce a strategy document for Swedish elite football and I would start with the questions of how we get higher meeting participation and greater involvement, how we ensure that football is for everyone, how we strengthen the anchoring in the local community, how it can become a democratic and educational and ethical power from the highest level and down.
Basically, football is about competing, it's a matter of course. But the questions that everything boils down to are so simple that they are easy to forget:
What are we going to compete for? What exactly are we going to be best at?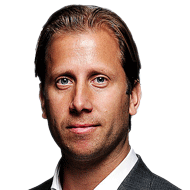 Sportbladet – Allsvenskan
Subscribe to our newsletter about the Allsvenskan – chronicles, reports, interviews, reviews and rankings.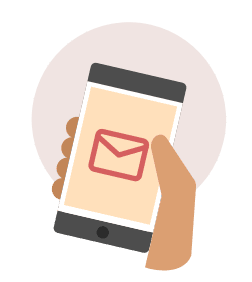 We would love to give thanks to the writer of this short article for this outstanding web content

Bank: Then the Allsvenskan will be the world's best league