Victor Edvardsen, 25, is ready for Djurgården.
On Friday night, Sportbladet's previous revelation was officially confirmed.
An important part of the club selection – the conversation from the team captain and national team player Magnus Eriksson.
A couple of days ago, Sportbladet was able to reveal that all parties agreed on a transfer from Degerfors to Djurgården for the Allsvenskan points winner.
When the formal decision regarding a sale of Edvardsen, who only had the coming season left on the contract with Värmlandsklubben, had been made by Degerfors' board, the doctor examined him and signed the contract with Djurgården on Friday.
Victor Edvardsen has signed a contract over four years with the Allsvenskan third.
According to Sportbladet's information, Djurgården pays approximately SEK 6 million for the striker. The sum can grow slightly further if different conditions are met.
Degerfors also has a resale share.
– Djurgården was interested early on. This was a challenge I wanted to take on. I feel cruelly motivated to show what I can do in a top team, says Edvardsen in a comment to Sportbladet.
– I have received good training in Degerfors, but this will be a step up further with even better teammates, more control over me in a strong organization and with great supporters.
Many Eriksson called
An important part of the decision to choose Djurgården was team captain Magnus Eriksson, says Victor Edvardsen in a conversation with Sportbladet:
– I talked to Mange about how things work in the club and the team when they were interested. Then when we finalized, Mange called me and wondered how close it was. He said they needed a player like me. It was incredibly nice to get that confirmation.
There were club alternatives for the striker who became the points winner two years in a row, first in the Superettan 2020 and then in the Allsvenskan 2021. The alternatives were found in leagues around the Persian Gulf and where the money has increased.
– If I had gone for the money, I would have killed my name. I would have had to start over, if I had come home at a later stage. I have only been involved in sports now, says Victor Edvardsen.
Ahead of last year's season as an Allsvenskan newcomer in Degerfors, Edvardsen said that his limit of shame as a striker was in scoring double-digit goals. He accounted for 14 goals and five assists.
Where does the border go now?
– I say no number, scoring goals is no problem. I want to join the group and contribute to the team with many points and in terms of play. If I do, it will go really well for me.
"Have no such tattoo"
He has 15 years as a youth player in IFK Gothenburg, was at least a devoted supporter of Blåvitt, ended up in Degerfors after a difficult journey, was close to a move to AIK a year ago and made headlines when he incited against Örebro SK last autumn.
– Djurgården has been clear with what applies but also with me being who I am. I already feel a lot of support from very many Djurgården supporters. It is cruel. I will give everything for them.
What do you say to those who wonder about your sympathies?
– I was a supporter of IFK Gothenburg when I was younger. I stand for that. Then I did not think I would be where I am today. I made some mistakes and had some poles hanging out in some circles. People may have opinions, but the claims that I have a Wisement tattoo are pure bullshit. It does not exist.
– I try to learn from everything I have experienced and move on and become even better, says Victor Edvardsen.

Sportbladet – Allsvenskan
Subscribe to our newsletter about the Allsvenskan – chronicles, reports, interviews, reviews and rankings.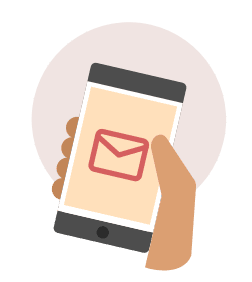 We would like to thank the writer of this short article for this amazing material

Confirmed: Sagittarius king ready for Allsvenskan rival