HOURS. In a painful and gripping interview told Jacob de la Rose, 26, about the grief of his mother who died of cancer.
Färjestadsforwarden tells Sportbladet about the decision to tell and the reactions afterwards.
– I have received a lot of nice messages and stuff so it is grateful, he says.
When Jacob de la Rose, after seven years in North America, chose to move home to Sweden, it became Färjestad. A big part of the choice of country and club was that he wanted to be close to his mother Christina, who received a cancer diagnosis in the spring.
At the end of the summer, Christina became immune to the treatment and two weeks before the SHL premiere, she fell asleep. Only 54 years.
It was last Saturday, in one interview with C More's Åke Unger, which Färjestadsforwarden opened up about the grief that he and the rest of the family have gone through and are still fighting against.
– Right there and then I was not particularly eager to play hockey at all, to be honest. It will be as if the whole world is collapsing, he said, among other things.
After some thought, Jacob de la Rose chose to tell the public about the great grief:
– Åke (Unger) is an incredibly nice person and easy to talk to as well, that it was he who asked and the time felt right became crucial. It was maybe a little nervous but it has felt good afterwards to have talked about it.
She had definitely seen every single match
The interview touched many very strongly and the reactions have not been long in coming:
– I have received a lot of nice messages and stuff so it is grateful. It is not the easiest thing to talk about but it has felt good afterwards, says de la Rose after the victory match against Timrå.
Was it a difficult decision to make to tell about it in public?
– Yes, it actually was. I had received some inquiries about it earlier in the season.
Does it still feel positive to have talked about it afterwards?
– Yes, I think it is part of the process, to process what has happened and dare to talk about it. Talking about the emotions, it has only been positive.
How is mom with you when you play?
– I know that if she had been alive she would have definitely sat and watched every single match and now she sees them from above instead, of course I feel that I have her out there.
From crisis to three straight victories
In the midst of grief, ice hockey has nevertheless been important. Being able to train, play and belong to a team has been a valve for Jacob de la Rose:
– Training and matches and when I'm in the hall, it's nice to be able to think about other things. Hockey is still the most fun I know, fun to get there and think about other things, he says.
At the same time as Jacob de la Rose has processed the grief for his mother, his Färjestad has gone through a really heavy autumn. The results have been lacking for the favorite tipped team and recently general manager Peter Jakobsson was fired.
But now it may have turned for Färjestad. The victory on Thursday against Timrå was the team's third straight and above all the defensive game is starting to look better:
– It is strong, we have a good feeling in the group and something good to build on, says de la Rose.
At the same time, he is careful to point out that it is hard work that applies in the future as well.
– It is important to reload. We have an important match already on Saturday against Växjö. A really good and disciplined team. Applies that we come up for 60 minutes and do as we did in the last two periods here.
And of course it was the fourth straight victory for Färjestad, after de la Rose answered for a goal and Victor Ejdsell decided in the penalty shootout.

Subscribe to our SHL ice hockey newsletter: The revelations, opinions, profile portraits, in-depth analyzes and lists!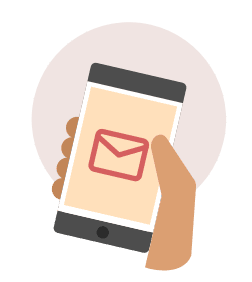 We would like to say thanks to the author of this short article for this remarkable material

de la Rose on the gripping interview: "Not the easiest"