The World Cup ambassador calls for a boycott of the Premier League's LGBTQ campaign says it all
At the same time as Qatar is trying to smooth over the nation's reputation as exclusionary cables its own broadcaster out homophobic half-time talk.
It is on such occasions that the right colors of the World Cup host shine through.
And they are not rainbow colored.
Outwardly, Hamad looks like any successful careerist.
He is a trained civil engineer, speaks several languages ​​and works for a large company in Doha. Deep down, he wanted to study art and design at the university, but was afraid that it would be seen as a far too feminine orientation of outsiders.
Hamad carries a heavy secret. He is gay in a country where homosexuality is not allowed.
– I hated it, says Hamad about the technical education in an interview with Independent.
– But it's okay, as long as it takes people's attention away from me and my sexual orientation.
The football world has found itself in an anxious situation to say the least. With not even a year left until the World Cup in Qatar unions, players and other representatives can no longer push the difficult issues in front of them and the (non-existent) rights of homosexuals are definitely one of them.
"Come here?" Really?
Only a handful of professional men's players have come out in the last 30 years. Most recently, it was Australian Josh Cavallo who got huge attention after telling his story on social media.
The left-back made a U-20 international three years ago and represents Adelaide United in the Australian league. Without diminishing Cavallo's career too much, the uproar surrounding his disposition shows that the number of examples is still extremely small.
On the women's side, it looks different. In the English Women's Super League, the majority of players seem to be comfortable talking openly and showing off their relationships, no matter what they look like.
Our own Magdalena Eriksson, together with teammate Pernille Harder, has become a role model for people all over the world. At first involuntarily, after a kiss picture was spread during the WC 2019, but the duo shouldered the responsibility that came with the attention in a most admirable way.
"As a homosexual, I would never choose to go to a country like Qatar on vacation where homosexuality is illegal." Eriksson wrote in a column for Inews, whereupon one of Sweden's most enduring journalists, Olof Lundh, passed the message on to Fifa president Gianni Infantino.
His answer? Come here!
– We must respect that there are differences and we must try to bring about positive changes, Infantino added.
Called "dangerous ideology" during PL broadcast
Just as Qatar and its mouthpieces best tried to smooth over the image of the state as an unwelcome, exclusionary society, the next setback came. Rather, it was wired straight out of its own television company Bein Sports.
The latest round of Premier League went in the colors of the rainbow (where the snow did not fall). The team captains wore rainbow-colored binders at the request of the league organization to support the campaign for a more positive view of the LGBTQ movement, and arenas were adorned with equally colorful banners.
In Bein Sports' studio sat the former Egyptian national team player Mohamed Aboutrika, an expert who is common for Premier League viewers in the Middle East and also a World Cup ambassador. Asked about the LGBTQ campaign, which also includes compatriot and Liverpool star Mohamed Salah, he gave a two-minute presentation on his position.
– This phenomenon goes not only against Muslim nature but also human nature, Aboutrika summed up.
According to Bloomberg Equality, which translated the Arabic studio talk, homosexuality is also described as "a dangerous and unpleasant ideology" and that Bein Sports should avoid showing the prelude to the matches when the symbol is most visible. Aboutraika does not seem to get much support from his colleagues, but must be left unchallenged.
Double standards shine through
Afterwards, the expert must have received a reprimand from his employer, but remains in the role. Bein Sports also released a press release that read:
"As a global media group, we represent, defend and support people, issues and interests of every background, language and cultural background across 43 enormously different countries, something we show every day."
After the somewhat lukewarm explanation, the Premier League increasingly distanced itself from the Egyptian views.
"We do not wholeheartedly agree with the expert", writes the league organization. "The Premier League and its clubs are committed to the support and inclusion of the LGBTQ movement and make it clear that football is for everyone."
It should be added that Bein Sports is one of the Premier League's biggest partners. Anyone who doubts the TV company's power can read about how it went when the Saudi investment fund PIF got through the purchase of Newcastle United, something that happened only after Saudi Arabia promised Qatar to eventually dig down the battle ax and lift the sanctions against Bein Sports and several other Qatari-owned companies.
Some secret gays in Qatar, including Hamad, testify to a kind of hypocrisy from the rulers. It is no problem, for example, to lift special marks or gay celebrities away from home, even though the installation is strictly forbidden at home.
– Everyone financially privileged here loves to buy things from "gay brands". Qatar secretly supports LGBTQ products and arrests LGBTQ people in the open, says Hamad.
Double standards are often reminded even in football. Right now, Qatar's and the World Cup's top leaders are trying to stay in the middle enough in their remarks. It is not until someone suddenly deviates from the unwritten rule and really tips over to one side that its real, watered-down colors shine through.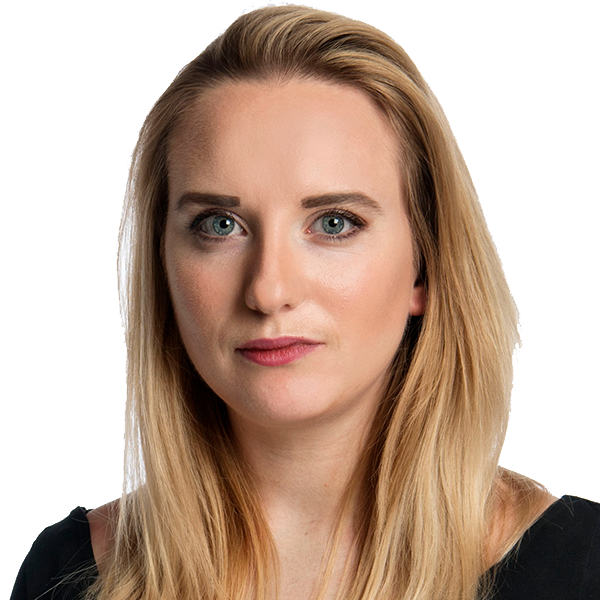 Sportbladet – Allsvenskan
Subscribe to our newsletter about the Allsvenskan – chronicles, reports, interviews, reviews and rankings.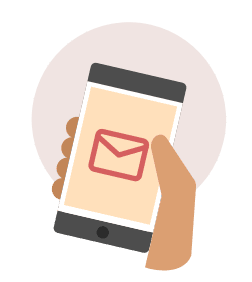 We wish to thank the writer of this article for this remarkable material

Fagerlund: Homosexuality is called dangerous – the right colors shine through