Vladimir Rodic, 28, misses Hammarby's last match against Kalmar on Saturday.
The reason?
The Serb's contract expired on December 1 – and Rodic is therefore clubless.
– Today I was at Årsta and said hello to the guys and the leaders, he says.
On Saturday, Hammarby will host Kalmar at home at Tele2 Arena in the last match of the season.
And you will do it without Vladimir Rodic, 28. The Serb's contract expired on 1 December.
Rodic received – at the last minute – a contract proposal from Hammarby by Jesper Jansson to extend until the turn of the year to be able to play against Kalmar.
– My contract expired yesterday. I have talked to Jesper (Jansson) a bit about what would happen and he submitted a proposal to me. But it was not… I do not want to sound unpleasant, but it did not look like it should do in my opinion. Today I was at Årsta and said hello to the guys and leaders, says the now clubless Vladimir Rodic.
– I will be with them this week and will be in the audience on Saturday. I will not train with the team or play the match.
So your time in Hammarby is definitely over?
– Yes Yes. There is no talk of a contract or anything. I am free to look for a new environment.
"Not as I had imagined"
Rodic gives a disappointed impression and he himself says that it is a strange situation in that the contract expired before the season is even over. At the same time, he understands what football looks like as an industry.
– It is as it is and I am sorry to leave Hammarby. I have long seen the club as a place where I can stay a long time and I have had a wonderful time here for three and a half years.
Why did you not agree on an extension?
– We did not talk about anything other than that it would apply for the rest of the year. But the proposal I received was not as I had imagined. We did not talk about it until a few days ago and it is quite late to discuss such things. We should have taken care of it a little earlier.
Are you satisfied with how Hammarby and Jesper Jansson handled this situation?
– I can only say that we have been discussing my contract situation for a while. Not only this proposal for the end of the year, but my agent was in touch with him about my future earlier as well. And then there was more: "We'll see, nothing is one hundred percent more" until a few weeks ago. Then they came up with this new proposal last week.
– I appreciate that I got the chance to come to Hammarby and play in this fantastic club. I have many fantastic memories from here… we won the cup and that's something I will always remember. Jesper was the one who picked me up for the club and I am grateful for that. Otherwise I would never have seen this. So when it comes to that, I'm very happy, but I think we should have solved the contract situation earlier.
The sports director's statement: "Not so strange"
Hammarby's sports director Jesper Jansson explains how it comes about that the contract expires before the season's last match.
Rodic himself thinks it's weird?
– It is because when we signed his contract three years ago, the Allsvenskan ended in November. Therefore, we had some agreements that expired then. It's not that weird. But because of the corona, we have had longer seasons, he says.
Rodic comes with some criticism of Hammarby's proposal and that the negotiations have dragged on. How do you look at it?
– This is not just Vladimir Rodic. There are more players who have had to extend their contract to be able to participate in the last match as well. We saw that Rodic's contract expired on November 30. When we discovered it, we gave him an offer, that we extend it over the last match so he can be with his teammates all the way.
Are you surprised by his criticism?
– Yes, I would like to say that. I think it's a shame that he is not with the last match and takes the offer he received. So he can get a proper thank you from the audience. But he will be thanked in any case. It's a shame it turned out this way, but it was a free choice.
Confirms Kalmar interest: "We are in touch"
Vladimir Rodic is now free to apply for a new club.
A week ago reported Expressen that Kalmar has offered the Serb a contract proposal.
Now he confirms that the parties for a discussion.
– I can say that we (Rodic and his adviser, editor's note) have been in contact with Kalmar and we still are. We will see what happens. I can not say much more.
Do you want to stay here in Sweden or do you want to go abroad?
– Right now it's six degrees below zero… so it's hard, he says and laughs.
– I would love to stay in Sweden. But it's a little early to talk about it now. Things can still happen.

Sportbladet – Allsvenskan
Subscribe to our newsletter about the Allsvenskan – chronicles, reports, interviews, reviews and rankings.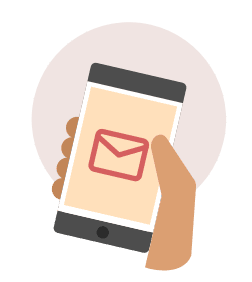 We would love to thank the writer of this article for this outstanding web content

Hammarby's miss – has no contract: "Say hello to the guys"