The rumors surrounding Cristiano Ronaldo continue in England and David de Gea is branded as embarrassing. In addition, Arsenal are said to want to pick Everton's biggest star.
Here are today's English football headlines.
TODAY'S SNACKIS
Patrice Evra was not late in getting into the rhetoric that flared up among English experts regarding Cristiano Ronaldo.
Ronaldo scored two of the goals in Manchester United's 3-2 win over Arsenal at home at Old Trafford. An answer to speech after the Portuguese was kicked out of the starting eleven in the meeting with Chelsea.
In the Sky Studio at Stamford Bridge, former Liverpool player Jamie Carragher said that Ronaldo was a mistake by the club and that it should not be a big deal if the player is allowed to sit on the bench sometimes. United profile Roy Keane did not agree, and he is now backed by Evra.
– There is a lot of talk about this player (Ronaldo) and I do not understand it. Some players, like Jamie Carragher, made 775 appearances. Cristiano scored his 801st goal today, says Evra in Sky.
– Sometimes I think people should stay at their level, I do not understand that. Some just wake up in the morning and think they can talk about Cristiano.
Evra also took the opportunity to pay tribute to caretaker Michael Carrick, who after yesterday's match announced that he is leaving the club with immediate effect.
– Wow, I really thought he would stay. Thank you very much and "au revoir", says the Frenchman.
Now Ralf Rangnick, who sat in the stands on Thursday, will take over as interim coach.
QUOTE OF THE DAY
– That is embarrassing, exclaimed Paul Scholes in PLP about David de Gea's actions at Arsenal's bizarre 1-0 goal. The United goalkeeper fell to the ground after being trampled on by his own teammate Fred, after which Emile Smith Rowe scored a regular goal.
SILLY OF THE DAY
Arsenal are keeping an eye on Dominic Calvert-Lewin and see him as the next step in the club's development under Mikel Arteta. The Daily Mail reports that the striker was on the radar already this summer, but that it became too difficult to release him from Everton. Arsenal are looking for a replacement for Alexandre Lacazette who only has one year left on his contract. The price tag for Calvert-Lewin, currently injured, however, is not low – as much as 60 million pounds Everton can be requested. Even if it complicates matters, the sum is not considered to make a possible transfer impossible.
TODAY'S SWEDISH
Robin Olsen is expected to be out of action for a few more weeks. It announces Sheffield United's new, permanent coach Paul Heckingbottom.
"Robin is making the progress we expected," he added optimistically.
Since Michael Verrips is also injured, former Rangers goalkeeper Wes Foderingham will have to take responsibility between the posts in the next round.

Sportbladet – Allsvenskan
Subscribe to our newsletter about the Allsvenskan – chronicles, reports, interviews, reviews and rankings.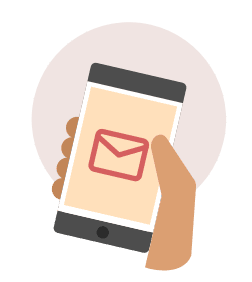 We want to thank the writer of this short article for this incredible material

United legend: "They should stay at their level"