Disney is throwing it away. After announcing that Harrison Ford is back as Indiana Jones, they pass another of the actor's great characters: Han Solo. The charismatic character from the 'Star Wars' saga will have its own spin-off in theaters in 2018, and although it is still unknown who will be in charge of interpreting it, we already know who the main candidates are.
According to THR, the list has been reduced to three names: Taron Egerton ('Kingsman'), Alden Ehrenreich ('Hail, Caesar!') And Jack Reynor ('Transformers: Age of Extinction'). Although these are favorites, THR sources report that there could be a few more names on the list. The secrecy that exists with this saga, obviously, is still present in this casting.
A mammoth casting
As we already knew, they are not the only ones who have auditioned for the role. Others such as Ansel Elgort ('In The Same Star'), Miles Teller ('Whiplash') or Emory Cohen ('Brooklyn'), in addition to the actors of Richard Linklater's new film, 'Everybody Wants Some', have also done tests or had meetings with principals. Variety includes two more supposedly favorite names: Jack O'Connell ('Invincible (Unbroken)') and Blake Jenner ('Glee'). But the bulk has been more than 2,500 tests between meetings, castings and videos sent. Apparently, it is one of the largest castings in memory.
The new faces of 'Star Wars: Episode VIII'
1 Kelly Marie Tran
The least known and most surprising face of the cast is without a doubt that of Kelly Marie Tran. The career of this actress from San Diego (California) is short and not very relevant, she has participated in commercials, comedies and in recent years in web series such as 'Ladies Like Us' from which the sequel 'Ladies Like Us' has been made. : The Rise of Neighborhood Watch '. Her career begins to take off since she is part of the cast of the series that Netflix will soon premiere 'XoXo', but without a doubt the most important role for her and with which she will be remembered (almost) always is for her participation in 'Star Wars : Episode VIII '.
The role that Kelly Marie Tran will play in the galactic saga has not yet been revealed, so we will have to wait until the filming is more advanced.
2 Laura Dern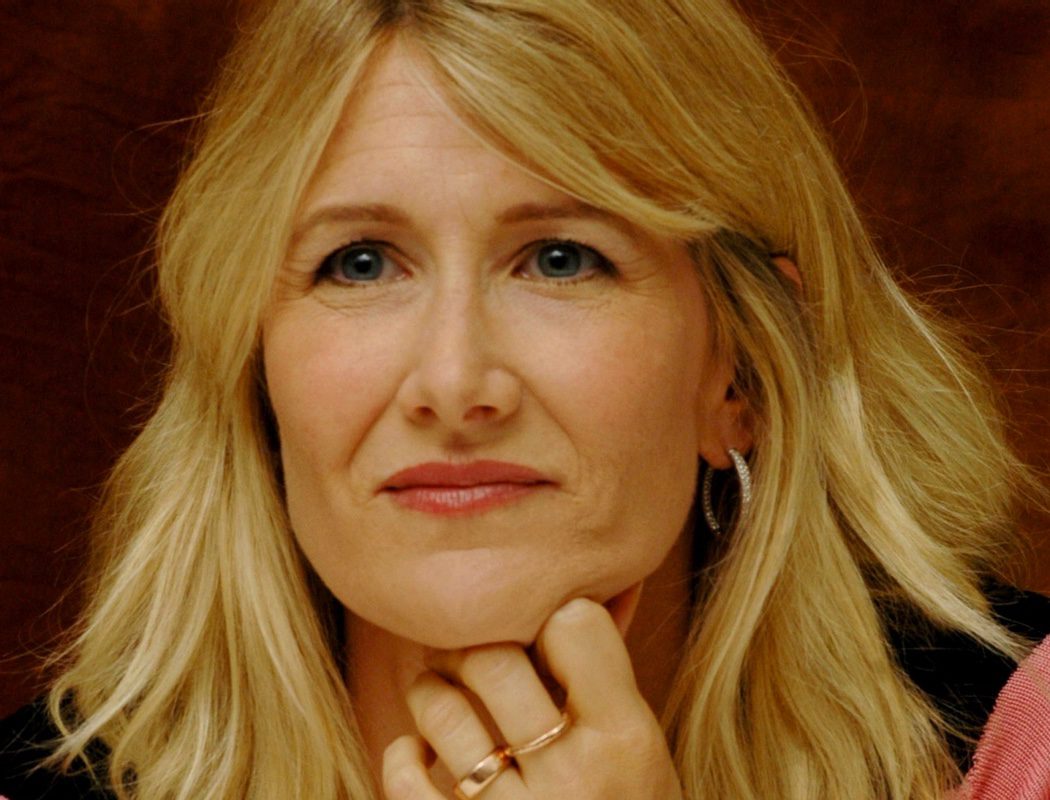 Laura Dern adds 'Star Wars: Episode VIII' to her long career that brings together more than 50 films in her filmography. With 'Blue Velvet' he won over most of the public thanks to his role as Sandy Williams, considered the best film of 1986, its director David Lynch won the Oscar for best director. But perhaps his fame came with his participation in 'Jurassic Park' and 'Jurassic Park III' belonging to the commercial 'Jurassic Park' trilogy. Although he has participated in both film and television, it is in the latter where his work has been recognized, winning three Golden Globes for 'Iluminada', 'Recount' and 'Courage in the blood'. With the last years full of work, his roles in 'Wild soul' or 'Under the same star' stand out. He will soon begin filming 'Twin Peaks' in which he is part of the cast of the reboot of the acclaimed 90s series.
It is not known what her role will be in 'Star Wars: Episode VIII' but everything indicates that she will be Rey's mother and, if the rumors are confirmed, a partner at some point with Luke Skywalker.
Laura Dern in eCartelera
3 Benicio, the bull
Another of the new faces that we already knew was part of the cast of 'Star Wars: Episode VIII' is that of Benicio Del Toro. With an overwhelming filmography full of good titles and that is undoubtedly growing in recent years, he is one of the most acclaimed actors in the Hollywood industry. Winner of an Oscar for 'Traffic' with which he also won the Golden Globe, he has numerous nominations for the most prestigious film awards behind him. The film 'License to kill' marked his debut on the big screen where at the age of 21 he played the youngest villain in the Bond saga. Although his roles are varied lately, his interpretations as a villain as in 'Savages' or in 'Guardians of the Galaxy' or as the head of a drug cartel as in 'Escobar: Lost Paradise' stand out. He had the opportunity to play the most famous guerrilla in history El Che in 'Che, Guerrilla' and 'Che, el Argentino' based on the revolutionary's diaries.
Benicio del Toro can add 'Star Wars: Episode VIII' to his long career in which everything indicates that he will play the villain of the eighth film in the saga that Rey, Finn and Poe Dameron will have to face.
Benicio Del Toro at eCartelera
The spin-off of Han Solo, in which we know that Chewbacca will also be (and that we will see how they met), will be directed by Phil Lord and Chris Miller ('The LEGO Movie') and will hit theaters in 2018. Which of these candidates is your favorite?
.
Many Thanks To The following Website For This Valuable Content.
Taron Egerton, Jack Reynor and Alden Ehrenreich, candidates for the new Han Solo