Although it is close to ending, 2018 continues to surprise us and leave us gifts such as the recent doll that the company Emperis has launched of Idris Elba … or at least someone who should have been him.
After being named the sexiest man of 2018 by People magazine, Emperis wanted to commemorate him by putting a figure of the British actor up for sale. They dressed the doll in matching jeans, a shirt and tie, a waistcoat and a jacket, as we can normally see Elba in public, but the resemblance has not been as precise as they intended.
Empires' new creation, priced at £ 850, according to The Independent, has woken up the internet beast and all kinds of truly unique memes and comments have invaded social media. The reactions have been very varied: from comparing him with Jafar from 'Aladdin' or Voldermort, to baptizing him as the son that Jeff Goldblum and Romany Malco would have had.
Is that Jafar or Voldemort? Certainly not Idris. https://t.co/rl9mr3GbW5

? Ryan (@MCBAIN403) November 13, 2018
"This doll should be from Idris Elba, but who it really looks like is Romany Malco". Comparisons with the 'Weeds' actor have been very numerous on Twitter.
So this doll is supposed to be Idris Elba, but it really looks more like Romany Malco ?? pic.twitter.com/MJuNumZ5Wm

? HellenJanet (@HellenJanett) November 13, 2018
Meet Ian Malco. The lovechild of Romany Malco and Ian Malcom #IdrisElbaDoll @TeamRomany pic.twitter.com/QFC2Y8EbLg

? Will Presti (@WillPresti) November 13, 2018
Empires, for its part, is trying to pretend nothing has happened and has removed the original post from its website, but as you can see, it is too late. This doll inevitably joins all those statues or figures that tried to recreate a famous person and failed miserably, like the bust of Cristiano Ronaldo that you surely remember.
Just as bad as the Cristiano statue. pic.twitter.com/Jc7nIWBOlB

? Greg (@GreginATX) November 13, 2018
Idris Elba, the man of the moment
Without a doubt, Idris Elba is in one of his best moments, not only in his career, but also in his personal life. As we said, He has been named the sexiest man in the world, being the second black man to obtain this recognition after Denzel Washington and, in addition, he has just opened his own tropical bar where he relaxes DJing whenever he can.
Curiosities of Idris Elba
1 Gunner at heart
Beyond the world of acting, and other professional fields that we will talk about later in this special, one of Idris Elba's greatest passions is football, or rather, Arsenal Football Club. And it is that, Since he was 15 years old, the actor has been following the news of the London team with genuine devotion, even attending numerous matches played in the dazzling Emirates Stadium. A hobby that, yes, has led him to face on numerous occasions with his father, a Manchester United supporter, one of Arsenal's most emblematic rivals. The classic Sundays of soccer and anger at Casa Elba.
Idris Elba in eCartelera
2 DJ Elba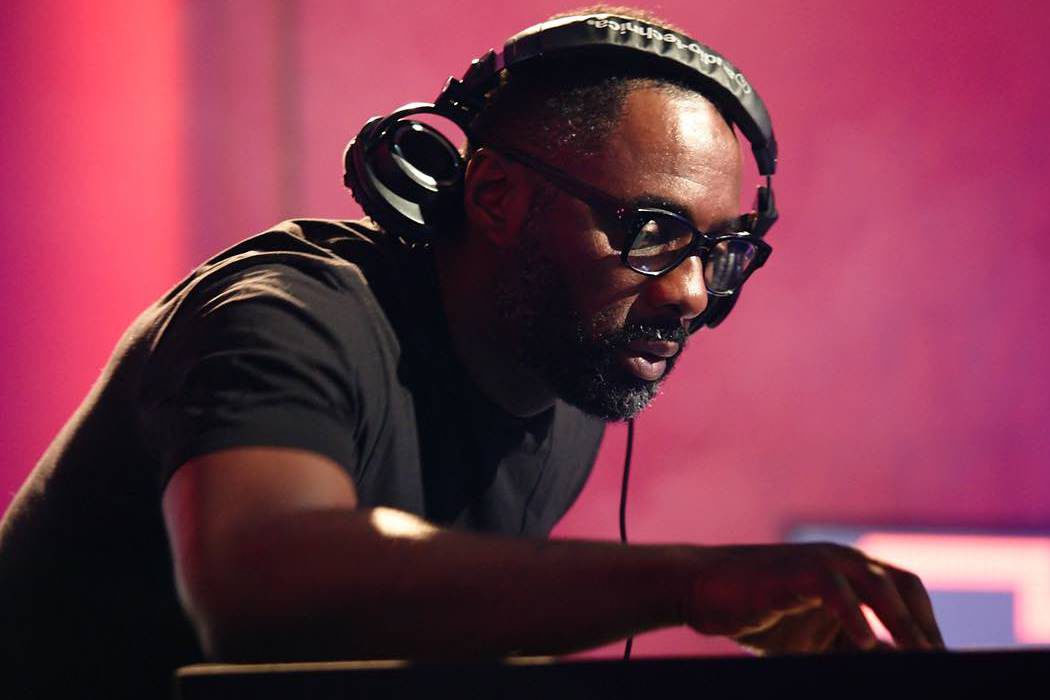 Make way for 'Big Driiss the Londoner'. I mean, make way for the DJ version of the very Idris Elba. And it is no joke, the actor has been in charge of declaring on numerous occasions that music fills him in a more special way than any other of the things that are present in his life, meaning much more than a simple hobby. In fact, it can be perfectly considered a career parallel to the one he maintains as an actor, currently having several published albums. In addition, he collaborated and co-produced on his friend Jay Z's album 'American Gangster'.
Idris Elba in eCartelera
3 Exclusive cover
Throughout his career, Idris Elba has starred on dozens of covers of major and important publications around the world. However, if we had to stay with only one, it is clear that the one chosen would be Maxim Magazine, a magazine always led by women … until he arrived. Indeed, Elba is the only man to appear on the cover in the publication's history. None before and none after. Legend.
Idris Elba in eCartelera
4 Autodidact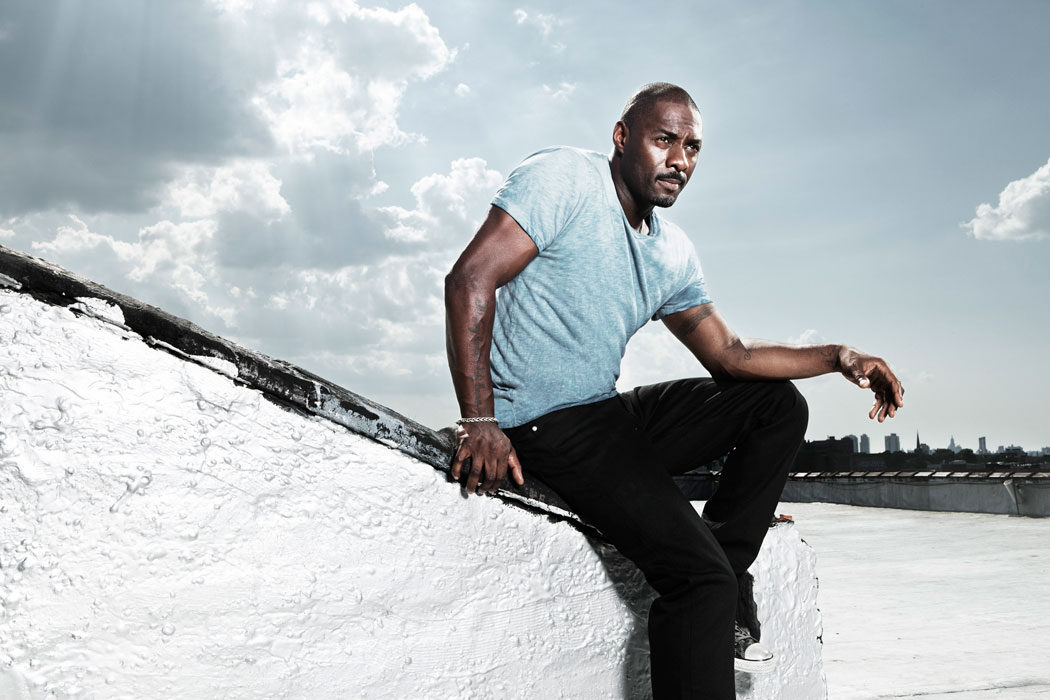 The works of Idris Elba have been characterized, almost always, by the drive, the stomach, the strength and the charisma capable of destroying everything in its path. A technique that is born from the gut, since the actor never attended any acting class or academy, being one of the few self-taught Hollywood stars. Natural talent, without touch-ups or additions.
Idris Elba in eCartelera
5 bum life
The beginnings of Idris Elba were not exactly a bed of roses. In fact, it was something much more similar to a path full of thorns all over. In this sense, there is no better example, nor more forceful, than the many nights in which the actor had to sleep in his car, an Astro van that, nevertheless, he fondly remembers: "He had five or six seats and slept great. That only went on for a couple of months. I would go to auditions in the morning and earn something by playing music at night. That period ended when I was hired at 'The Wire ( Bass listen) '". Out of dramas, better to see the glass half full. And the comfortable car.
Idris Elba in eCartelera
6 Controversy Marvel
With Marvel we have come across. First version of the story: Idris Elba participates in 'Thor', a job with which he is satisfied until, apparently, he sees for the first time a final cut of the film in which his character did not have as much presence as the actor I thought I would have. From that moment, added to its practically zero relevance in 'Thor: The Dark World' and 'Avengers: Age of Ultron', the feeling that Elba is deeply disappointed begins to be something more than an intuition. A situation that ended up exploding after some statements in which the actor assured that his interpretation in the first installment of Thor had him "ripped out the heart".
However, later it would be Elba himself who would change my mind and would point directly to the press as follows: "I don't know where people got that from, man. I was specifically talking about the comparison between playing Heimdall one day and playing Mandela the next. That's sloppy journalism, or just a misinterpretation of my words. I have a great relationship with The Marvel team. People are really treating this like, 'Oh my gosh, he doesn't want to be in Marvel anymore.' It's crazy. ".
Idris Elba in eCartelera
7 Stepping on the gas
It is not that Idris Elba likes cars, which of course he does, but rather that he is something of a legend in that world. So much? So much. The reason for this status is summarized in a beach on the south coast of Wales, Pendine Sands, formed by 11 kilometers in which mud and water are almost always omnipresent. For this reason, when the tide goes out, this area becomes a racetrack that is as risky as it is attractive for motor racing enthusiasts. And that's where, in 1924, Sir Malcolm Campbell appears, the first person to set a speed record at Pendine Sands, marking 235.22 km / h. From then on, Campbell himself together with John Godfrey Parry-Thomas fought to be able to burst this figure, something that happened years later when the first of them managed to reach 280.38 km / h.
A record that no one had managed to break until, almost nine decades later, Idris Elba arrived. The actor, driving a Bentley Continental GT Speed, clocked 290.26 km / h., which made him the new king of Pendine Sands. Applause for the champion.
Idris Elba in eCartelera
8 A different Mandela
When one decides to accept the challenge of stepping into the shoes of a figure as relevant and universal as Nelson Mandela, it is normal to dream with your subsequent approval. Idris Elba, of course, was no exception, so his work on the failed 'Mandela. From myth to man 'was pending final judgment until Mandela himself saw the first images of the film on an iPad.
His answer was as brief as it was forceful.: "And is it supposed to be me?". A reaction far from any kind of enthusiasm that, fortunately, improved when he had the opportunity to see the official trailer for the film, at which point he especially appreciated the work that Elba had developed to get his voice. It's something.
Idris Elba in eCartelera
9 My name is Elba, Idris Elba
Idris Elba and James Bond are two names that, for a long, long time, seemed to be forced to appear together in every rumor that came out of Hollywood related to the most famous spy in movie history. The simple reason was that Crowds of spectators and fans of the saga wanted the actor to get the role that Daniel Craig confessed to being tired of interpreting. Until, apparently, it has ceased to be. In this sense, in front of the admirers of Elba, voices also appeared against his hypothetical election as new agent 007, one of the most prominent, and authoritative, being that of Anthony Horowitz, author of the last book published on James Bond until the date.
Asked about it, the writer assured that Elba was "too streety" for the role, some unfortunate statements to which the actor responded days later through his Instagram account with a phrase: "Never lose your smile. It doesn't take any effort and it doesn't hurt. I learned it on the street.". Absolute class in the face of the easiest and laziest criticism.
Idris Elba in eCartelera
10 Elba and love
We have seen him in action movies, in futuristic thrillers, in biopics, in intense dramas, in superhero tapes and even giving voice to numerous characters in animation proposals. However, Idris Elba has a thorn in it: "I don't understand why no one has offered me a romantic comedy yet. No, I'm not kidding. I have to figure out how to get something lighter than the parts I've been playing for years.". We're sure it would work like a charm in a Richard Curtis-style story. We cross our fingers to make your dream come true.
Idris Elba in eCartelera
In his professional life, the double SAG winner for 'Luther' and 'Beasts of No Nation' is also doing really well with several premieres on view, such as Tom Hooper's 'Cats', and he is one of the actors who are fighting the most for the inclusion and visibility of more black performers in major Hollywood productions.
.
Many Thanks To The following Website For This Valuable Content.
The "non-resemblance" of this Idris Elba doll unleashes the madness on the Internet