Surely you are curious to see the houses of celebrities inside and out and even know how much they cost since they have exclusive amenities.
A mega mansion with many huge rooms, swimming pool, gardens, gym and other amenities only falls to a privileged few, among them, people in the entertainment industry who are characterized by their eccentric tastes.
If you are reading this it is because you are curious and want to know what life in the home of the most famous Hollywood celebrities really is like.
Top 10 Most Luxurious Celebrity Homes in the World: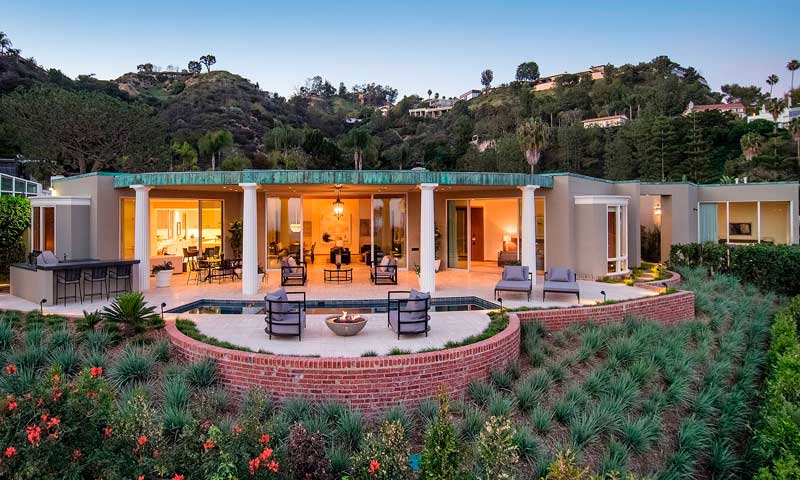 10. Ellen DeGeneres House
The spectacular mansion of presenter Ellen DeGeneres of 39.9 million dollars has more than three hectares in which the main house is located, a guest house, a cabin enabled as a gym, security checkpoint, tennis court, pond and a striking infinity pool with spectacular views of the sea.
The property has a "warm and modern" touch. The main house has 4 bedrooms, 5 bathrooms and 5 toilets, dining room, laundry room and two fireplaces. The interior is distributed under the concept of open space, with little presence of partitions and exterior glass walls that allow you to enjoy unparalleled views of the coast or the mountains of California.
9 Cindy Crawford's Mansion
The supermodel and her husband Rande Gerber owns a spectacular California mansion worth almost 16 million dollars. The kitchen has an impressive island with a marble top and the most impressive thing about this space are the two skylights that allow natural light to enter.
The property has an area of ​​1600 square meters (not counting the exteriors) and has five bedrooms and five bathrooms. The whole house has natural wood floors and carpets to ensure comfort.
In addition to being fully exterior-oriented, it has elegant interiors and a spectacular pool that is the great jewel of the complex.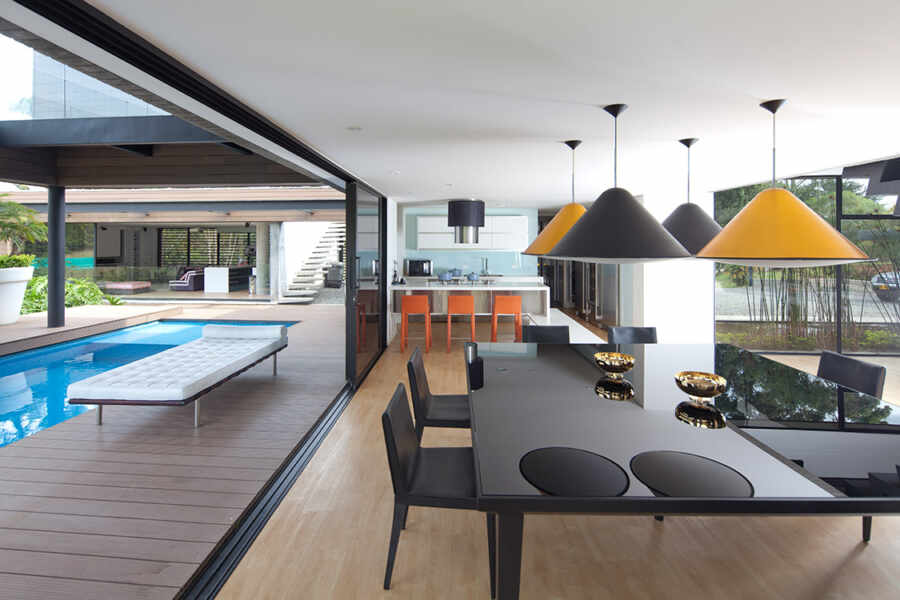 8. J. Balvin's Mansion
The reggaeton singer has a super house on the outskirts of Medellín, Colombia, in the exclusive area of ​​Llanogrande that is inspired by a japanese design, designed exclusively for rest, feel calm and relax.
The mansion stands out for high ceilings, nature, natural lighting and definitely for him "less is more". Apart from the main room with its large closet and bathroom, the house has several guest rooms, bathrooms, living room, open kitchen, a room for Pilates and a garage for its multiple cars and motorcycles. In addition, it has social areas such as swimming pool, BBQ and basketball court.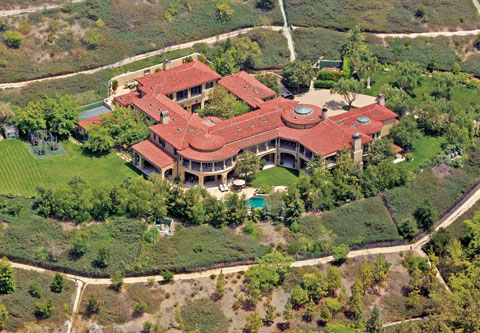 7.Celebrity Homes: Arnold Schwarzenegger
When we talk about Hollywood we cannot leave behind the renowned actor Arnold Schwarzenegger, who appears on the list for having an impressive home in Malibu.
The amazing property is characterized by its green areas and its comforts. The huge house has been described by some as "a state park." It was built in 1982 and has been remodeled. It has:
A large master suite,
Jacuzzi; and
A great area where you can ride and hang out with your animals.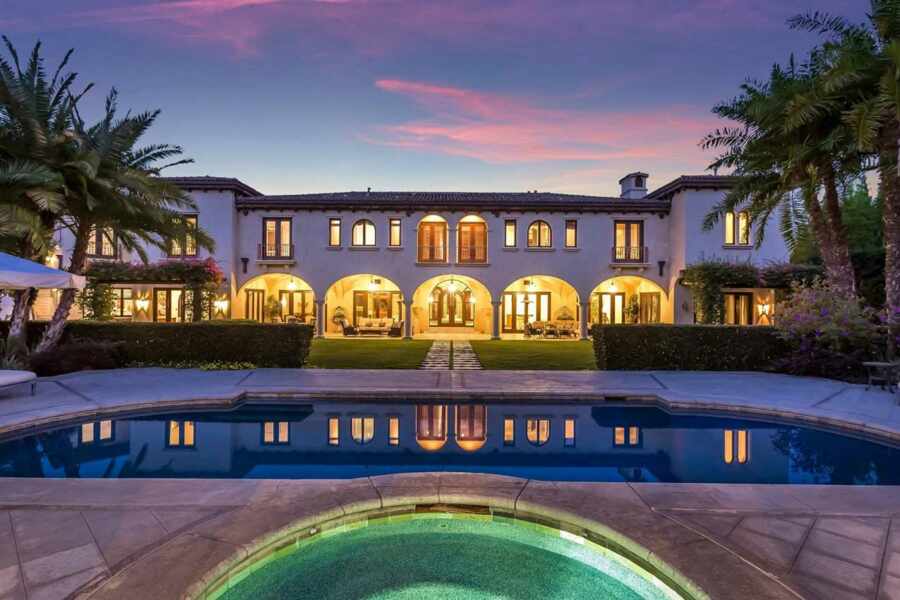 6. Sofía Vergara's luxurious mansion
In Los Angeles, the exclusive Beverly Park residential neighborhood, lives the Colombian actress Sofia Vergara, also known for her success in the series "Modern Family". The luxurious $ 26 million (just over € 23 million) mansion belonged to baseball legend Barry Bonds, who bought it in 2002 for more than € 7.5 million.
The house is in European style, specifically Tuscan has 1,600 m2, without counting all the land, which amounts to 12,000 m2 in total. It consists of 6 bedrooms, 10 bathrooms, office, gym and cinema room; In addition, the property is full of vegetation, especially olive and palm trees, and it has an outdoor area with:
Pool,
Jacuzzi,
Kitchen with barbecue,
Sports fields; and
A house for the guests.
5.Mega mansion Kylie Jenner
In the houses of celebrities, the young businesswoman of only 23 years old could not be absent. The little girl of the Kardashian clan has a luxurious mansion of 34 million euros whose extension exceeds 1,800 square meters, located in one of the most exclusive neighborhoods in Los Angeles, in Holmby Hills. The property has:
7 suite-type bedrooms,
Gym,
14 bathrooms,
Two guest apartments with separate entrances and private patios,
Spa,
Movie theater, and
Pool.
The house has areas dedicated to leisure and sports where a tennis court could not be missing, in addition, it has a garage with capacity for up to 20 cars, several bar bars, where some of them communicate in addition to the pool, a room of games with all kinds of details.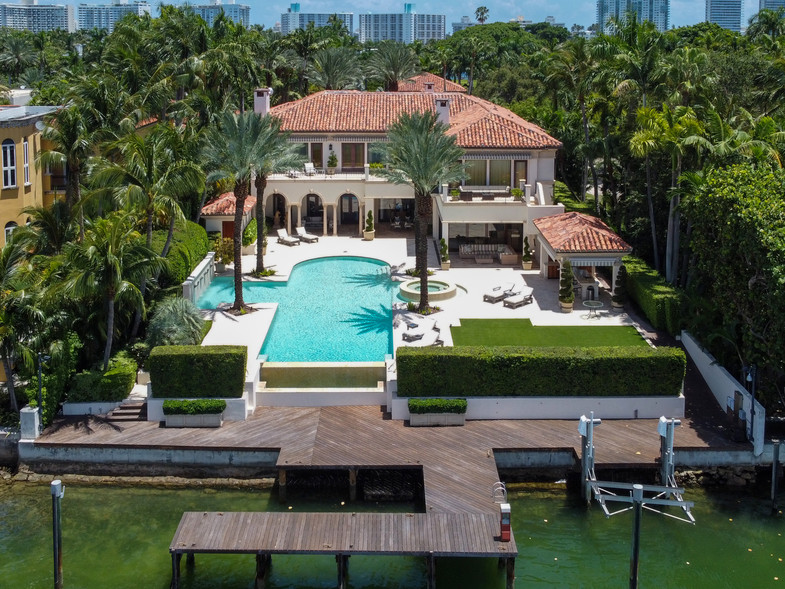 4.Exclusive mansion of Jennifer Lopez
The spectacular mansion of Jennifer López and Álex Rodríguez in the exclusive Star Island de Miami, is valued at 40 million of dollars, it has more than 3,700 square meters distributed in a not modest sum of 10 bedrooms, 12 bathrooms and an infinity pool that leads to a private beach area.
The singer and former athlete's property has its own elevator inside, a wine cellar, a spectacular library / studio, and a professional, industrial-style kitchen. In addition to the pool, the mansion has a Jacuzzi, a fountain, an outdoor cabana, a bar with a relaxation area, and a guest house with two bedrooms, two bathrooms, two living rooms, and a laundry room.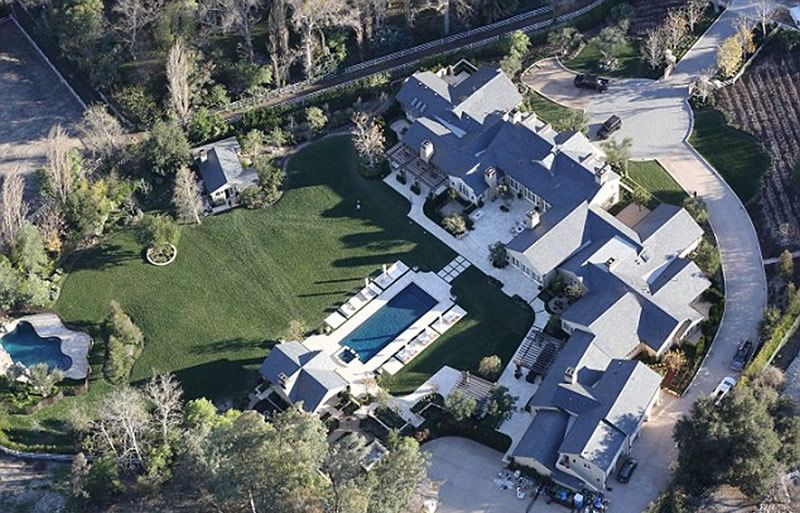 3.Kim Kardashian's big house
Another member of the Kardashian clan appears in the top 10 of the celebrity houses. His Hidden Hills mansion which occupies an area of ​​120 acres and is valued at $ 60 million, it has:
Music studio,
Vineyards,
Tennis court,
8 bedrooms, 10 bathrooms,
Parking with space for 10 cars. and
Several pools.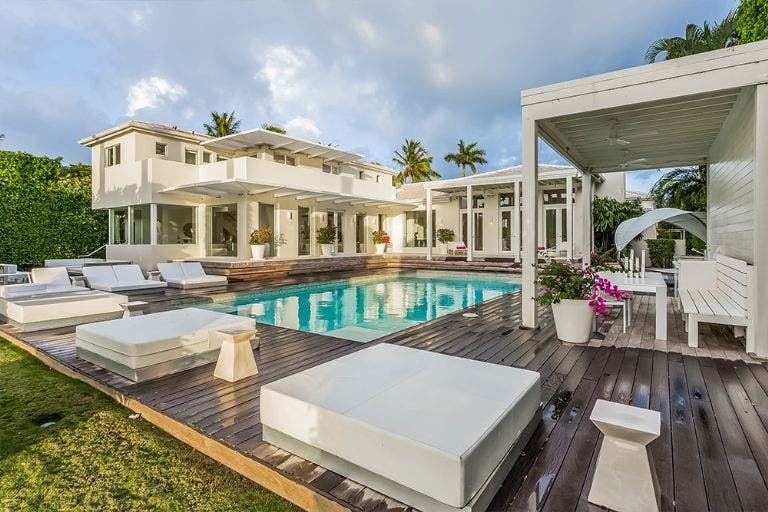 2.Shakira's luxurious house
The luxurious mansion of Shakira and her partner Gerard Piqué in Barcelona, ​​has 7 rooms, underground floors, movie theaters and a luxurious swimming pool. The property is built on a plot of 1,300 square meters and has an approximate cost of five million euros
The mansion has 5 floors (two of them underground), large terraces, conference rooms, movie theater, gym, garden and pool with waterfall.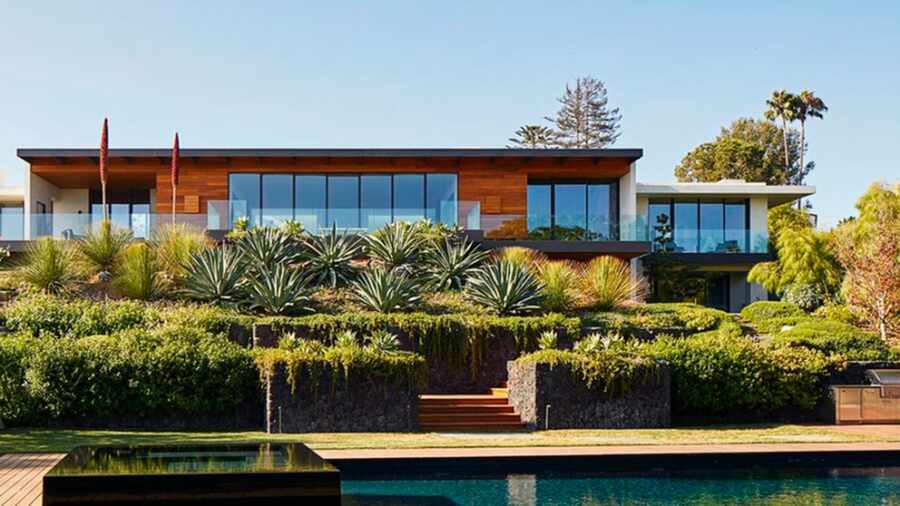 1.Mansion of Jennifer Aniston
The luxurious property of and US $ 20 million, located in the luxurious neighborhood of Bel-Air, has a panoramic view of the hills of Beverly Hills. The fantastic mid-century house built in 1965, has:
Four rooms,
Six bathrooms,
A large pool,
A spa,
A library,
A guest house; and
A small vineyard of 148 square meters.
Also Read: Where The Rich And Famous Of Florida Live
Many Thanks To The following Website For This Valuable Content.
These are the most incredible houses of the famous