CCC GO
Extreme blue
(PARAMOUNT NETWORK, AT 12.30) Young divers find a treasure when they discover a cargo plane at the bottom of the sea. What they do not know is that those millions of dollars are of illegal shipment and a group of criminals is looking for it. With Paul Walker.
Green book
(cinemax, at 3:05 pm) Tony Lip, a tough Italian-American, is hired as a chauffeur for the virtuous African-American pianist, Don Shirley. Throughout a concert tour of the southern United States, with friendship and humor they will confront the racism of the time. With Viggo Mortensen and Mahershala Ali.
The twin towers
(star action, at 4:30 p.m.) The heroic rescue and survival of two policemen who were trapped in the rubble of the World Trade Center on September 11, 2001, after they entered the place to help people escape. With Nicolas Cage.
Hunter of silence
(8:30 PM) A lone hunter, living in isolation in a wild sanctuary, is caught up in a deadly game of cat and mouse when he and the local bailiff set out to find a ruthless killer.
NETFLIX
Is there someone in your house
A graduating class of Osborne High School students watch as a mysterious masked killer begins to expose each other's darkest secret. Only a group of teenagers outside the camp can stop the massacre, before their own secrets are exposed to the whole world. Adaptation of the novel by Stephanie Perkins. It is located next to "Fear Street" and the version of "Scream" in series, in the line of films that recreate the rise of the genre in the 80s.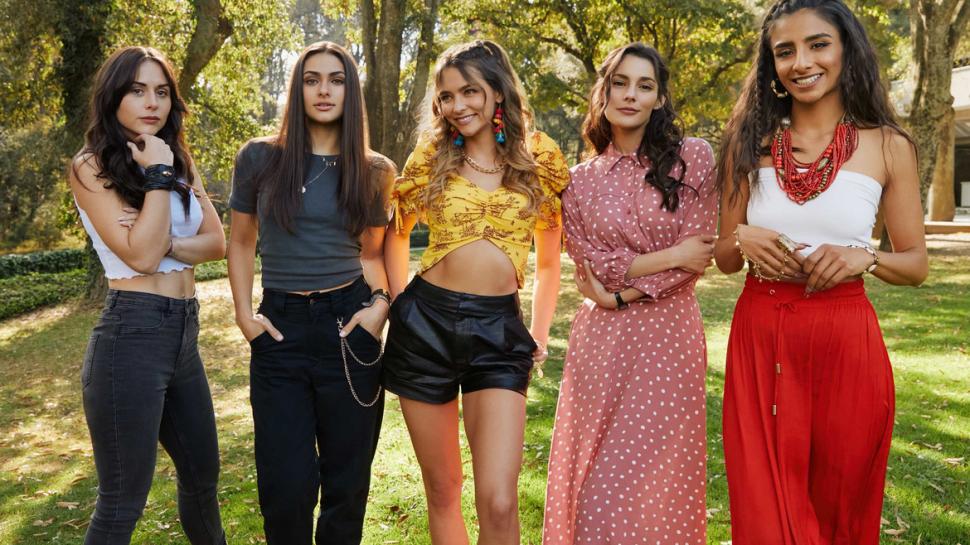 Love is blind: Brazil
The dating experiment comes to Brazil, with local singles looking for true love and getting engaged, without meeting the other person face-to-face. With 10 episodes, the Brazilian version of the worldwide hit "Love is Blind" will be presented by Camila Queiroz and Klebber Toledo.
Foul play: volume 1
Crime and sports intersect in a docuserie that examines controversies and global scandals, with first-hand accounts from those involved. A wide variety of sports incidents are analyzed that became a scandal worldwide due to their repercussions. One of the stories it covers is that of Calciopoli, Italy's biggest soccer scandal, which saw national giants Juventus relegated from Serie A in 2006 due to allegations of match-fixing.
Revenge of the Juanas
Five women who seem to have nothing in common discover they share the same name and a fish-shaped birthmark on their buttocks, making them suspiciously sisters. None of them know their father and most of their mothers are off their radar, so they will have to decipher the mystery of their origin with many obstacles. They soon discover a tragic web of lies spun by a powerful politician. The new Mexican series promises not only to show real women, but to leave teachings mainly aimed at men. It is a renewed version of the popular Colombian telenovela "Las Juanas", written by Bernardo Romero Prieto in 1997, which returns to the screens this time reinterpreted by his daughter, the screenwriter Jimena Romero, who promises to take the story to another level.
CINE.AR PLAY
I come back
Tobías (36) leads a lonely and taciturn life. His days pass in the solitude of his apartment. His few contacts abroad are thanks to the visits of his best friend Diego and to help his father-in-law Héctor, who lives alone and has Alzheimer's disease. This monotony is interrupted when one day, at his father-in-law's house, Tobías finds the cell phone used by his wife, who died in a traffic accident. The phone contains the latest photos and videos of them together, but it is locked and you don't know how to access its content. Your need to know what is inside will lead you through emotions that you thought were lost, making your life change forever. Everything that seemed lost begins to light up … or maybe not.
.
Many Thanks To The following Website For This Valuable Content.
What's to watch on CCC Go, Netflix and Cinema.Ar