In Outstanding Lead Actress – Comedy, Jean Smart is my idea of the best bet of the night despite the prohibitive odds.
Season 1 of HBO Max comedy drama Hacks is a triumph courtesy in no small part to Smart's brilliant portrayal of an ageing Vegas stand-up comedienne having to come to terms with being in the twilight of her career, while also having to deal reluctantly with her cocky, young 'snowflake' comedy writer played by Hannah Einbinder, as two generations clash.
A Smart win would see her match Betty White in winning all three acting comedy categories at the Emmys for different shows and she looks something of a good thing.
Bet on Bettany
Next best bet on the night looks to be British actor Paul Bettany for his lead performance in the Disney+ Limited Series WandaVision, a series that pays homage to past US sitcoms.
When it comes to major US tv/movie awards, anything that has the industry as its subject matter, and tips its hat nostalgically to some of the greatest tv series ever made, looks in a great position to earn the support of Emmys voters.
The strength of WandaVision is highlighted by its raft of Emmys nominations including Kathryn Hahn who is hot favourite to win Outstanding Supporting Actress in a Limited Series. The Emmys usually spreads the love among the major streaming services such as Netflix and HBO, and Bettany and Hahn look in prime position for Disney+ to notch a couple of winners on the Emmys scoresheet.
The Crown favourites worth opposing
The Crown appears set to have a big night and is long overdue a first win in the Outstanding Drama Series category, for which it is red-hot fav, but there are a couple of other Crown favs which look worth taking on.
In the Outstanding Lead Actor – Drama category there is strong case to be made for Billy Porter in Pose. After a 14-year silence, Porter opened up about his HIV-positive diagnosis in May this year revealing he was only able to talk about the condition for the first time due to the portrayal of his HIV-positive character in Pose, which draws from his own life. It's the sort of emotional back story that could draw Television Academy members towards Porter on their voting sheets.
The third and final season of Pose concluded in June and The Emmys has a track record for rewarding shows following their final season, with the final season of Pose already receiving critical acclaim.
Porter also won this Emmy in 2019 before being beaten last year by Succession's Jeremy Strong and Strong is not nominated this year.
Add in the fact The Crown's Josh O'Connor is playing Prince Charles in a damning portrayal of him as Diane's husband in season four of the series and that alone could prove off-putting for some Emmys voters, who also have the chance to reward the show amply on the night in a number of other Emmys categories.
Emma Corrin plays Diana superbly well in The Crown and is understandable favourite for Outstanding Lead Actress – Drama. However, MJ Rodriguez is the first transgender performer to earn an Emmy nomination in a major acting category for her role in Pose. Given the recent onus on inclusivity this might prove an irresistible narrative for Emmys voters to rally behind, so Rodriguez also looks worth chancing for the win.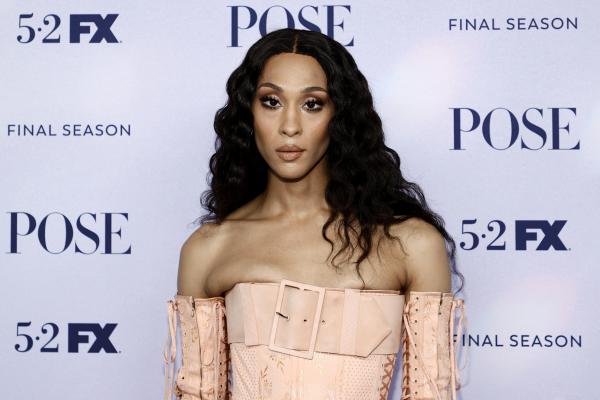 At first glance Outstanding Limited Series looks an either/or shoot-out between the two big guns of Netflix's The Queen's Gambit and HBO's Mare Of Easttown. The Queen's Gambit was cleaning up at the tv awards events earlier in the year but is starting to feel like yesterday's news, whereas recency could provide Mare of Easttown with a vital edge.
A close vote split between the two high profile contenders might see a clear third choice sneak up on the rails in the shape of I May Destroy You. This series, originally broadcast on BBC1 before being picked up by HBO, has received plenty of plaudits and with its all-black cast and the onus on diversity right now, enough Emmys voters may be propelled in its direction for it to earn a surprise win.
The only thing that could probably stop Ted Lasso and Jason Sudeikis both winning on the night is a meteor hitting earth prior to the ceremony but at such short odds, better to just sit back and enjoy season two of the excellent Apple TV+ comedy drama.
Many Thanks To The following Website For This Valuable Content.
Who will win the Emmys? Tips for three of the main prizes from Specials betting expert Rob Furber